The coastal front of West Bengal, the once mighty Sundarbans, has been taking the worst hit of seasonal cyclones for years. YAAS was no different. The eastern islands have been devastated by turbulent, saline waters of the Bay and thousands are stranded with no access to fresh water, shelter or food. The lands are flooded and there is acute shortage of drinking water and food.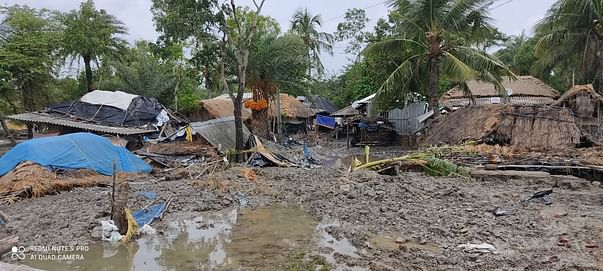 A short video on the current situation:
Around 1500 families in Kumirmari (a remote island of the Delta) are left with nothing but despair, with no shelter or food. 80% of the island is underwater. Most of the embankment establishments on Pathor-Protima are gone with the tides, with families living on any dry patches accessible.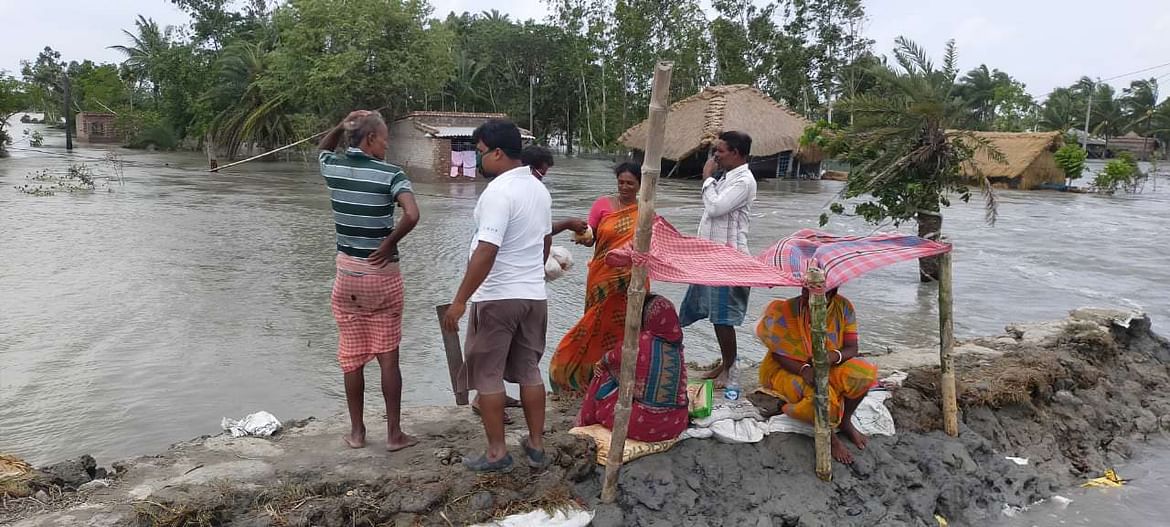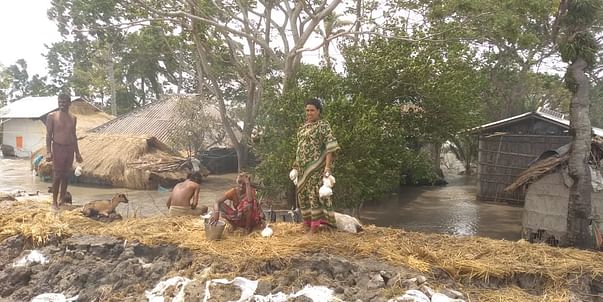 The funds generated by your contribution will provide food to 500 people in immediate need, ones who had no time to prepare for the storm before it hit, towards sustaining around 1500 families who have been displaced by the cyclone and providing drinking water to places inaccessible without a boat.
Rations for a week for 500 individuals will include:
Rice
Pulse
Soyabean
Potato
Mustard Oil
Salt
Turmeric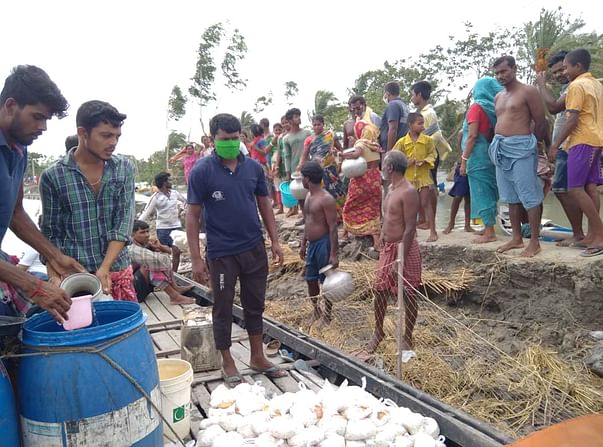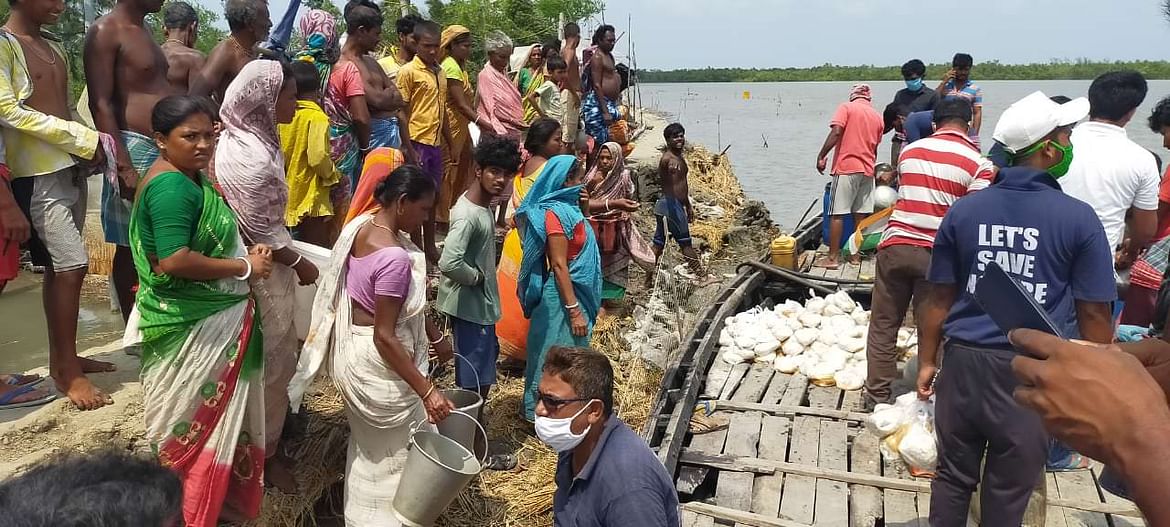 Barely an year after Amphan, with farmers still recovering from previous loss, amidst the second surge of Covid, most of the Delta is drowning. It usually takes years for farmers to financially recover from a seasonal cyclone; but due to severe climate change, the frequency of consecutive cyclones has gone up several folds. At this point, they are more concerned about their families surviving from hunger and thirst, than recovering their economic losses.
Last year, we had raised similar funds on the after effects of cyclone Amphan in these places. You can see, in update section of the fundraiser, how efficiently the funds were utilized for restoration and sustenance of the Delta.
Link for previous fundraiser:
https://milaap.org/fundraisers/support-sgea-2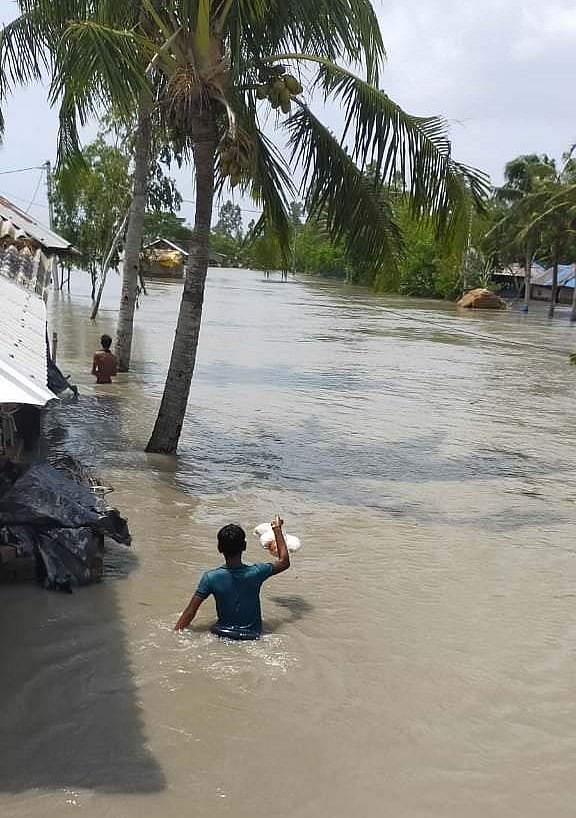 ABOUT BENEFICIARY:
Sundarban Green Environment Association (SGEA), a grassroots organization, has been working for over a decade to alleviate the hardships of these islanders, and towards a more sustainable future through mangrove plantation, awareness campaigns and educational programmes.
An old documentary of the founder of SGEA, Mr Pranabesh Maiti, who'll be handling your contribution in the Delta:
SGEA is already working as a community kitchen, providing bare minimum to sustain lives, but they need monetary assistance to continue feeding thousands till the water recedes. The compassion shown by the larger community is crucial for their survival in this crisis.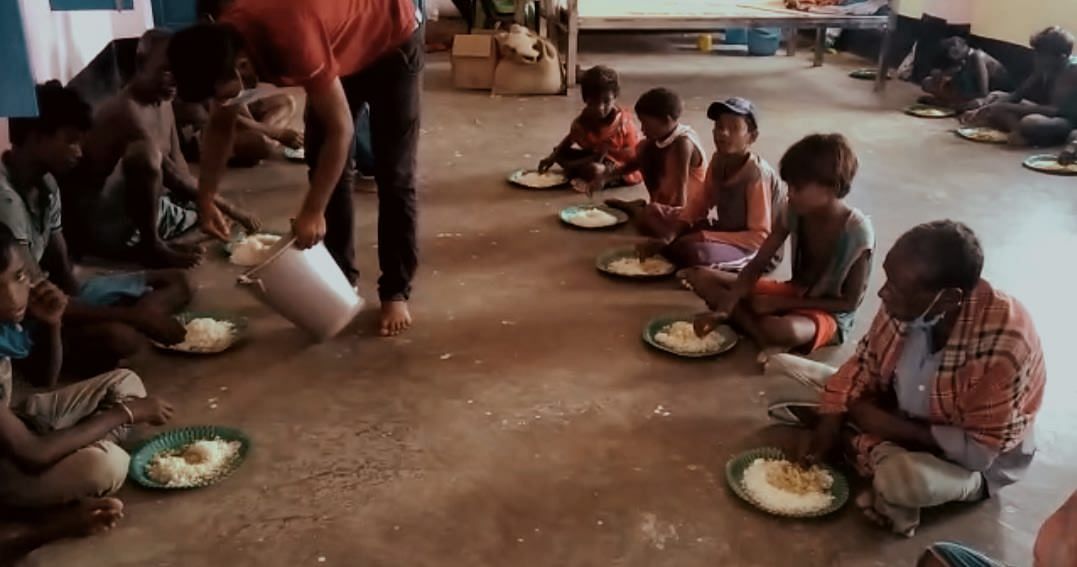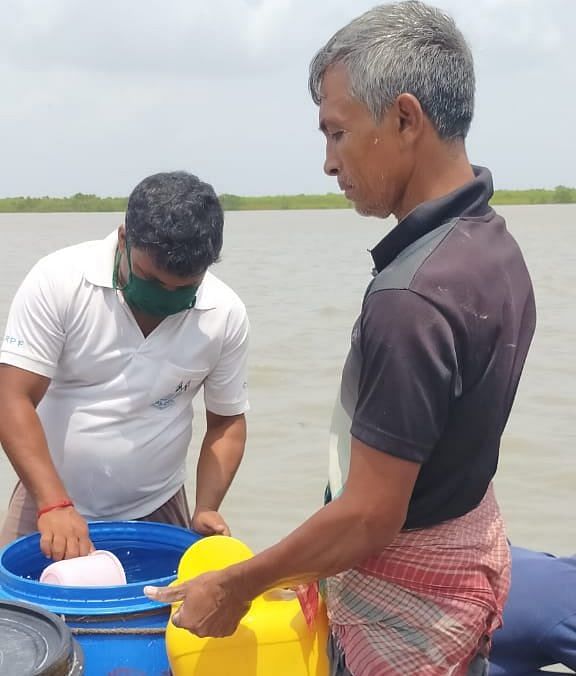 Just like every drop of water counts in the ocean, every generous contribution would count in
saving an UNESCO World Heritage Site, the Sundarbans Delta.
Donate your generous amount on milaap platform or on official website of
Sundarban Green Environment Association ( https://sgea.in )
For any further clarifications regarding the campaign, you can contact:
Ananya (+91 9051056351)
Malisa (+91 9073136241)
Sayan (+91 8240441358)

Anish (+91 8017691189)