I'm Sunayana, a 21 year old animal welfare volunteer based out of Noida, Uttar Pradesh. Whatever spare time I get from college I spend working with or for animals. I try my very best to rescue animals around me in severe distress and help bring them back on their four paws!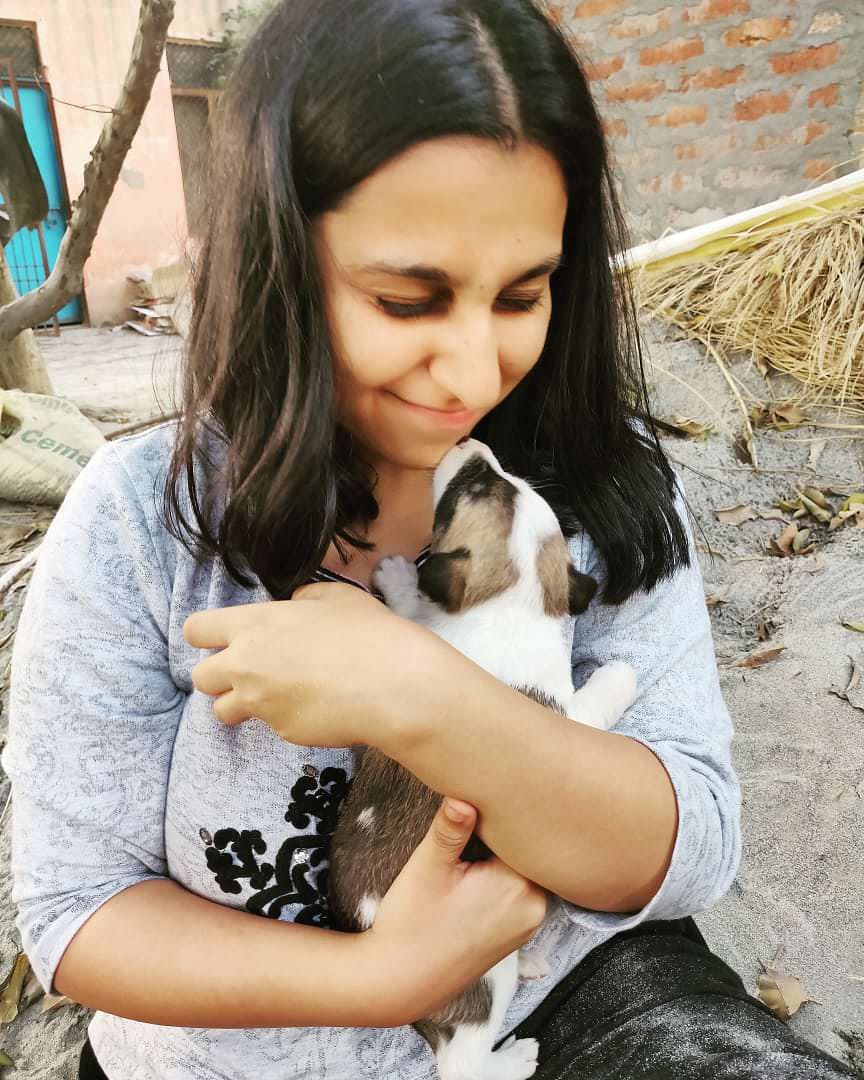 A young puppy I helped hand-raise and I enjoy a moment of snuggles!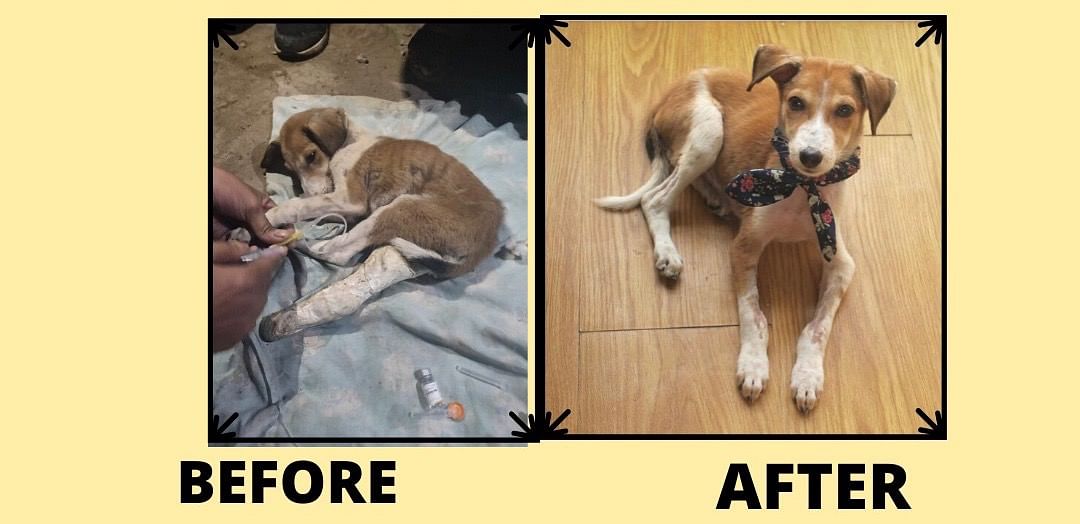 The most recent addition to the Transfurmative family is a 2-3 year old, abandoned Spitz dog. She was found on the street covered in severe mange and in a truly miserable condition. We have named her Clemantine (or Clem for short).
A CBC test and a KFT-LFT test was run and an ultrasound was run to rule out anomalies the vet suspected as well.
Clem was rushed to the vet and treatment was immediately started. We are hopeful that little Clem will make a full recovery soon.

To help Clem and other animals like her, I need your help! By donating you'd be contributing towards the following expenses incurred in saving animals-

1. Medical charges of veterinary treatment provided by our compassionate vets for animals like Mouse and Clem.

2. Boarding charges for dogs and/or cats who are in severe distress.