BACK TO SCHOOL COMPAIGN
We are raising funds to build a Digitally smart school to provide digitally advanced education for kids. This school will not only focus on academic growth but also on the overall development of a child, prepare them on a global level and make them digitally smart.
Amongst the lowest income households from urban slums and rural villages in and around Bhagalpur district in Bihar to be enrolled in Markaz Tameer -e- Millat. Over 99% of kids come from families earning less than 7000 rupees a month. These families have been hit extremely hard by Covid-19, losing loved ones and jobs, spending too much on medical costs, falling prey to despair, and dropping out of school.
As a nonprofit residential school that will commit to recognizing talent and skills among special needs students, we place the greatest emphasis on personalised instruction. Coupled with the great level of attention, care and support in a safe and secure environment, our children not just thrive but blossom
The confidence that we help them gain contributes to making them feel independent to live a full life in college and in their workplace. There is an untapped pool of future artists, entrepreneurs, innovators and leaders in this community.
We strive to identify such gems and facilitate their learning so that they can make a positive difference in our world.
WHAT OUR PROJECTS ARE ABOUT
Our project aims to build a Digitally smart school to provide digitally smart and advanced education for poor students whom we have Identified already from poor backgrounds with uneducated parents. Our main motive is to provide the same education to village kids as city kids to fill the gap of inequality in terms of knowledge. We will not only give them Digitally Smart classes, but we will use the 360 ° approach for their growth. We will focus on academics, sports, computers, music, swimming, languages, etc. We will conduct monthly workshops for parents so that they can understand their children, their needs and make sure parents communicate and work with them to boost their confidence and grow together.
Markaz Tameer -e- Millat urgently needs help to continue to provide digitally smart education to poor students Without the fee, immediate assistance, many students - especially girls - will drop out and will never return. They will be forced into child labour and early marriage and subjected to violence and abuse. Instead, with your help, they can go back to school and realize their dreams.
Markaz Tameer-e-Millat will provide special hostel for poor students. We will also need to arrange food for them.
OUR REQUIREMENTS
For building this school We need approx 3200000 lacs Indian rupees . The fund raised will be used to renovate and decorate the building, get the furniture, teaching and electronic equipment, an electricity generator, clean water supplies and provide sanitary toilets.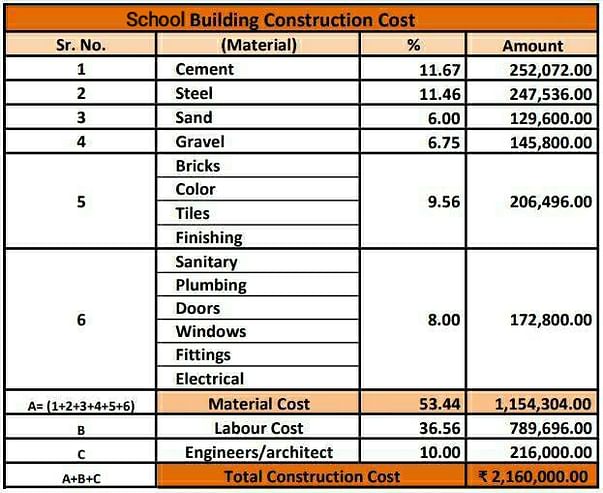 This is the first project of this kind to empower underprivileged children and poor families giving an enormous boost to Their confidence.
OUR STORY AND VISION FOR THE PROJECT.
Parents in India want to give the best education to their children but not every parent can fund it. Unfortunately, in India education and schooling has become a business mainly focused on all earning profits, meanwhile, the children from villages can only dream about having the same kind of education as the privileged kids from the city.
As a student coming from Bhagalpur Bihar India and studying at various institutions across different parts of India, I have seen how education paves a path not only for a better future but also is so important in our day to day life. Having the right kind of education can make a difference in later stages of your personal and professional life. But not everyone can have it as these days most parents from villages can't pay high fees for these schools.
I believe that a vendor's child doesn't have to necessarily become a vendor nor does a rickshaw driver's child needs to drive a rickshaw. No village child should get rejected in an interview because they lack certain education skills. No kid from a village should be discriminated and they shouldn't feel that they know less in terms of skills, education and technology than the privileged city students, as every child deserves the right kind of education.
My project is to open a school in a village with the right approach of teaching and using the latest digital technology that focuses not just on learning but preparing the children for real-life challenges. Also, providing them with the same education as those children from Delhi, Mumbai or Europe with not charging.
Our focus will not only be to give children the best education at the world level but also to help them grow personally. For this purpose, we will also concentrate on helping to educate children's parents by conducting workshops so that they can understand their children, their needs and make sure the parents communicate and work with them to boost their confidence and grow together. In this way, the children will not only be at any disadvantage but also be ready to face challenges with confidence in a global world.