Let us introduce you to Nisha and Kajal, our two bright and shining young achievers we are proud of!
Nisha and Kajal come from low-income families which can not bear the expense of their education. Sarvahitey has supported their education till now, but our girls have spread their wings and have secured seats at the MSME Technology Centre, Bhiwadi, and now need assistance for their fee and other related expenses.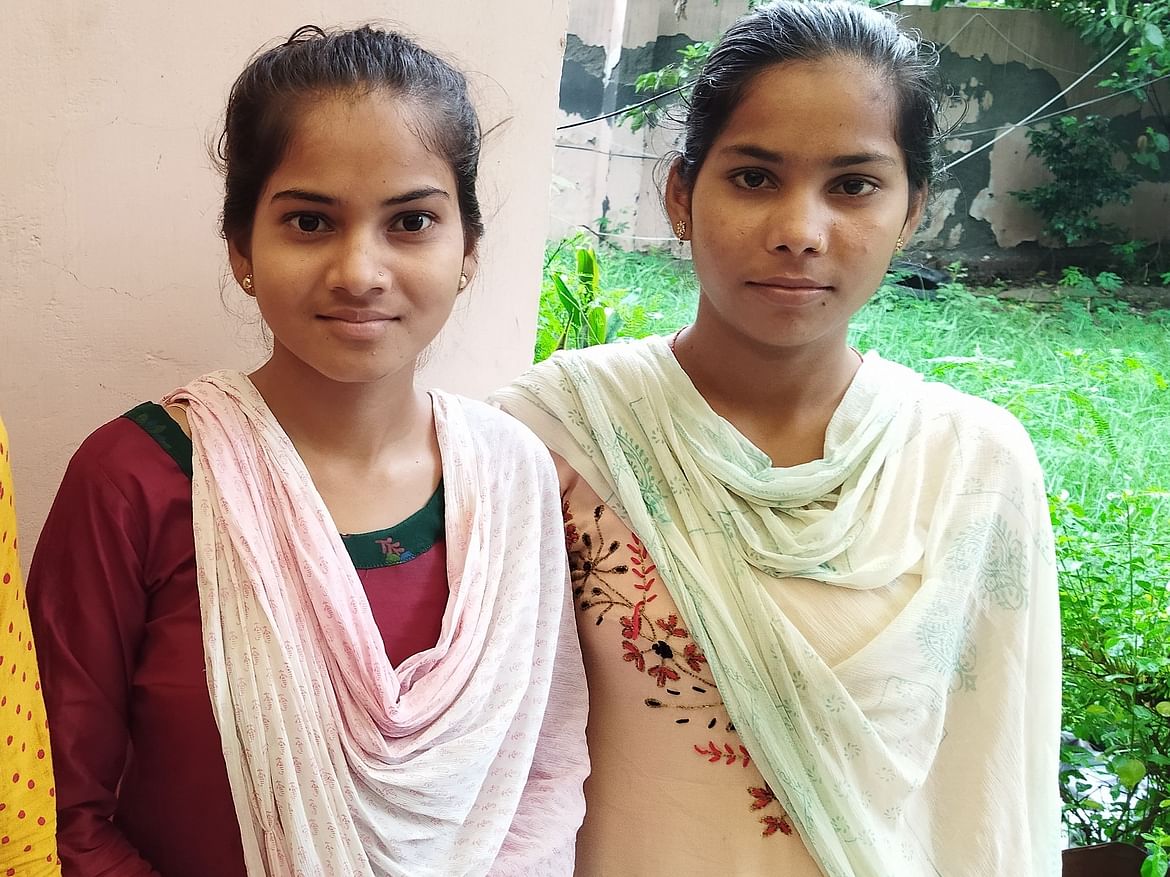 Sarvahitey has been teaching students coming from families of limited resources for last seven years. This year, though unfortunate as such due to Covid Pandemic, has at least awarded us with a great news of possibility of our students: Nisha and Kajal getting admitted in an Institute with good chances of getting a job later.

About MSME Tech Centre, Bhiwadi:
The government of India in its endeavor to provide the right stimulus for the growth of industry in the country – particularly with an objective of helping MSMEs has established MSME Technology Centre Bhiwadi. MSME Technology Centre, Bhiwadi is concentrating on an integrated development of the related segments of the industry by providing International Quality Tools, Trained Personnel., Consultancy In Tooling & Related Areas.
Opportunity:
The students are applying for Diploma In Mechatronics wherein they will receive Training in Mechatronics & Robotics for Industrial automation solutions. It's a 3 year course, divided in 6 semesters. We will also ensure these kids get a good job after the course completion, which will bring their families outside the circle of poverty.
The Support we need:
Though we are all very excited here at Sarvahitey with this, a new problem has also cropped up, i.e. providing for fees of these students. The annual fees of this Course is about Rs. 50,000/- (plus some more expenses, which we will manage on our own).

Through this message, we request you to help us help these students. Any money that you may give us will go a long way in brightening the future of these students.

You can help us in following ways:
1. Donating any amount you feel comfortable with.
2. Funding education of 1 student per year.
3. Forward this message to at least 5 of your friends/ family members whom you think will help us with the education of these children. As always, we thank you for your generosity.