Hello everyone, Furry friends is a community of individual feeders, who are basically college students, feeding the community dogs, cows, and other street animals. Furry friends were started by a 21-year-old girl, who is doing adoptions of homeless dogs & cats and providing them food and medical treatment including vaccinations, when possible. She is like one of you who started, by feeding 5 street dogs daily. And now regularly, she feeds more than 20 meals. With more people wishing to join hands for a common purpose, so that no animal sleep hungry, we want to continue, this feeding work in more number.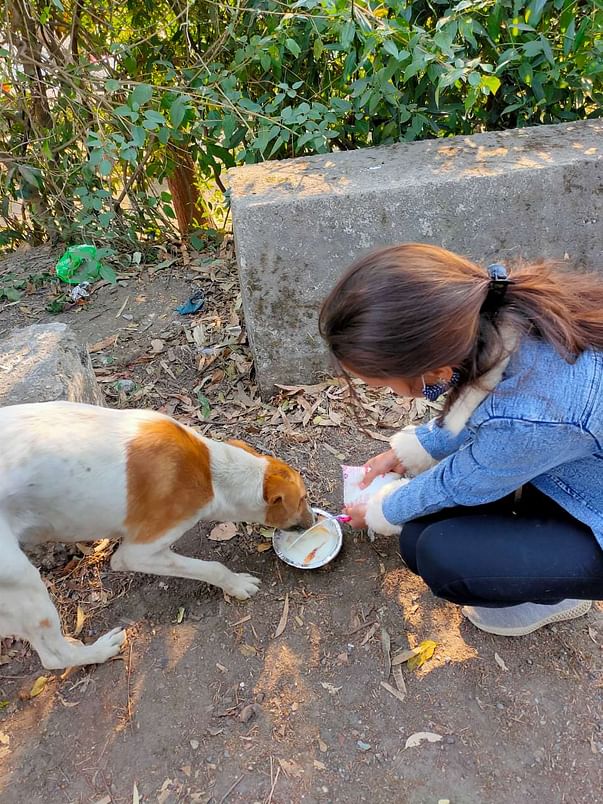 We also have started random feed drives to other locations in our city Dehradun, where furry friends will feed more no of animals. But to continue this work, we require funds, thus we need your support. We, also want to start a reflective collar drive very soon for them, which will prevent road accidents of street dogs.

If you want to be a part of this change, kindly support, in any way possible. We as furry friends would be grateful if you contribute something for them. Or otherwise consider sharing this fundraiser, so that more people can join, to serve the animals in need.