When Laddu arrived at Dog Home Foundation's care, his condition was truly shocking. He lost his two legs in a train accident had a huge wound on his legs. As a 3 months old boy who survived with only two legs, it is a mystery how he survived for so long on the street after the accident. And yet despite everything he has been through, Laddu is full of joy and is so happy to be alive. Read her incredible story now and please take action to help him and many more during this crisis: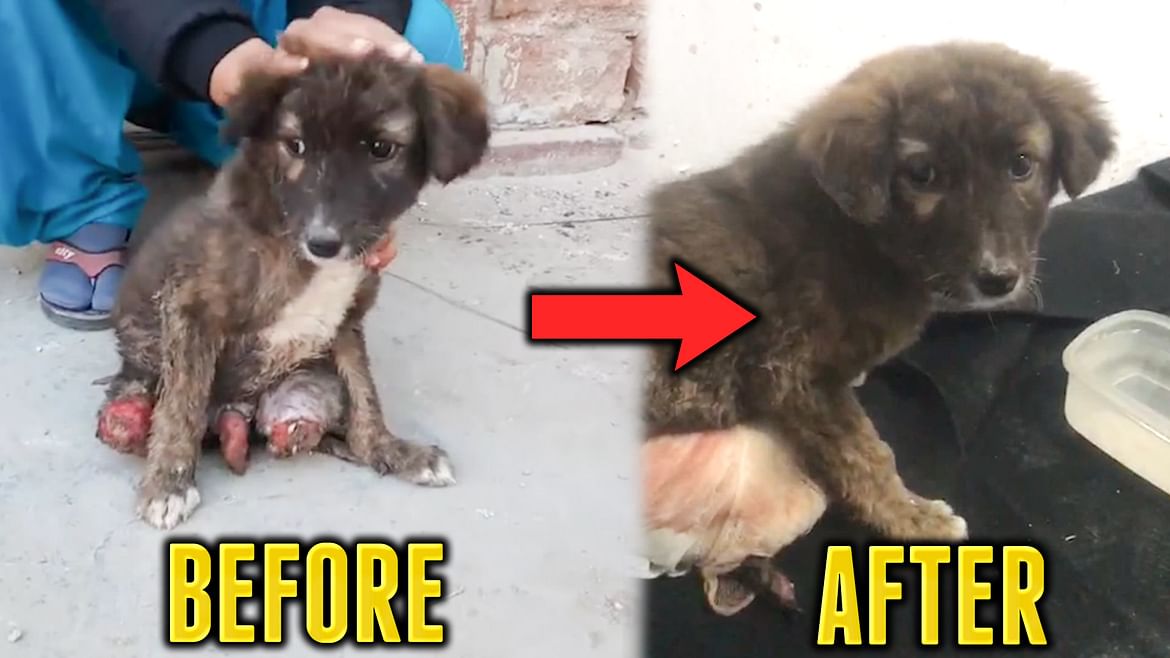 No one could have predicted how long the COVID-19 crisis would last. And sadly, the situation for stray dogs and cats has not improved at all. These continue to be very worrying times for humans and animals alike.
In addition to the increase in homeless animals arriving at Dog Home Foundation in urgent need of help, we have been inundated with abandoned pets throughout this pandemic.
It would be unthinkable to leave injured, sick, and abused animals out on the streets. But with so many animals in need at this time, we urgently need your help.
Please will you make a donation to save vulnerable street animals like Laddu? Without your kindness, He has absolutely no place of safety.
Laddu Story -->>
Click Here