Hi there,
My name is Shalemraju 26 years old from Hyderabad, Telangana, I have been working in the social welfare sector for over 15 years. Thank you in advance for taking the time to read my appeal, which has been dedicated to helping stray dogs.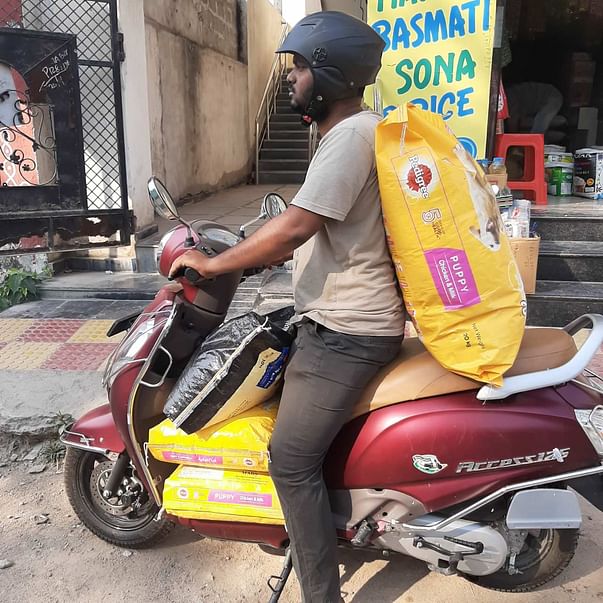 My journey started with a female dog and her pups 8 years back, one day my apartment community people along with the apartment society members poisoned a puppy and killed, that time I didn't understand what was happening to the puppy which I'm feeding every day with so much love it died with so much pain and agony, total 7 pups they killed one after another, I saw hell pain seeing dying the pups, along with my family, later there was a big fight not to keep the innocent mother dog inside the apartment premises.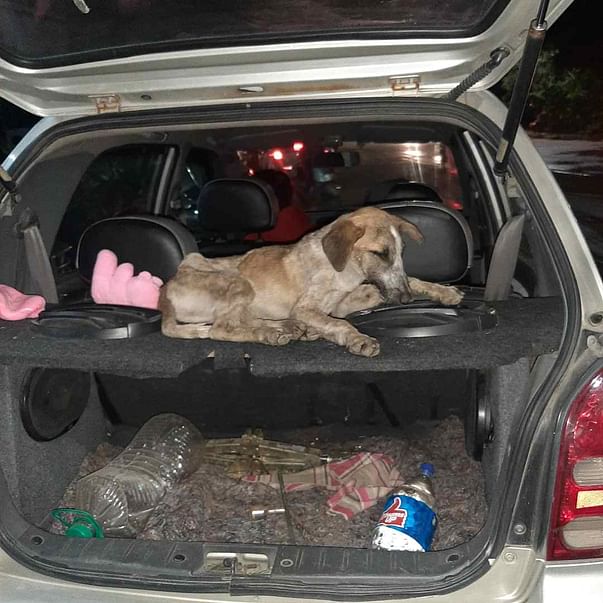 so I took the dog and kept it at a place very far from my home and taking care and later that one female dog multiplied into 100's, so many died in accidents and without vaccinations, even after taking care of them so much, I'm doing so much help to these dogs family with the help of my family, and sometimes I get so many calls from outside to rescue and treatment I do take few rescues but and have to search for a place to keep, don't have a place and a shelter.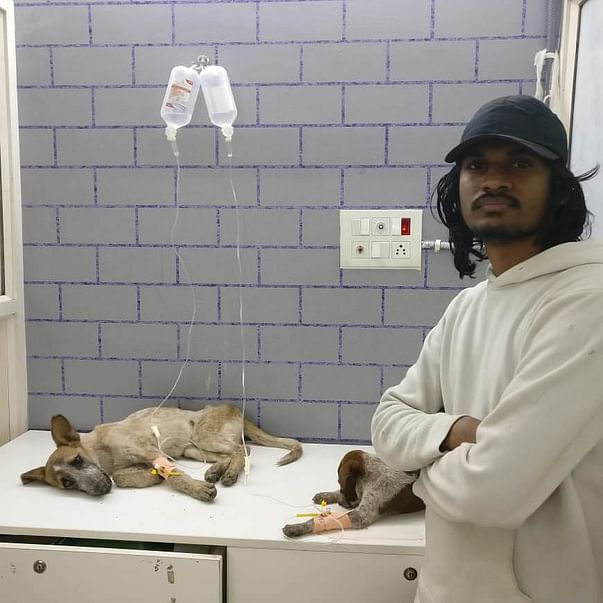 In the recent rain in Hyderabad as you can see in the video the rainwater destroyed the place of these dogs where my dogs live, the place became a pond, right now I'm having 50 plus dogs, in the few are sick dogs.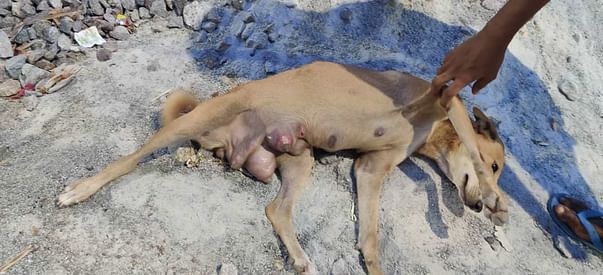 whenever I take up a case I don't have any place to keep and I have to shift the dogs to one after another place, so many places I have to shift, and I also feed so many dogs more than 50 dogs at my home place total 100 plus.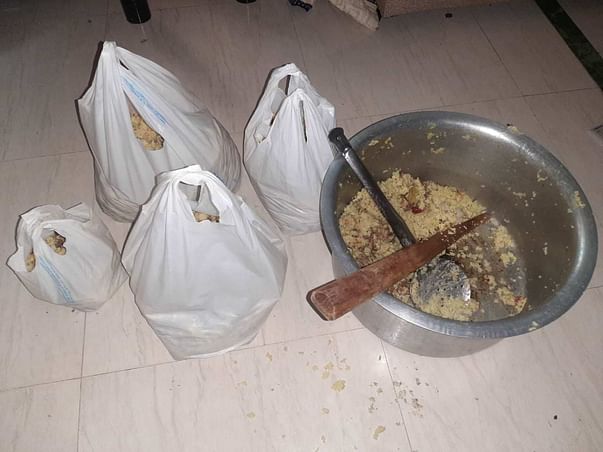 Because of that reason, there is no proper place because they're more in number, and I have seen so many dogs dying and pups dying because of bad cold weather conditions, after giving treatment it was useless, so I request all of you to donate and support these innocent souls.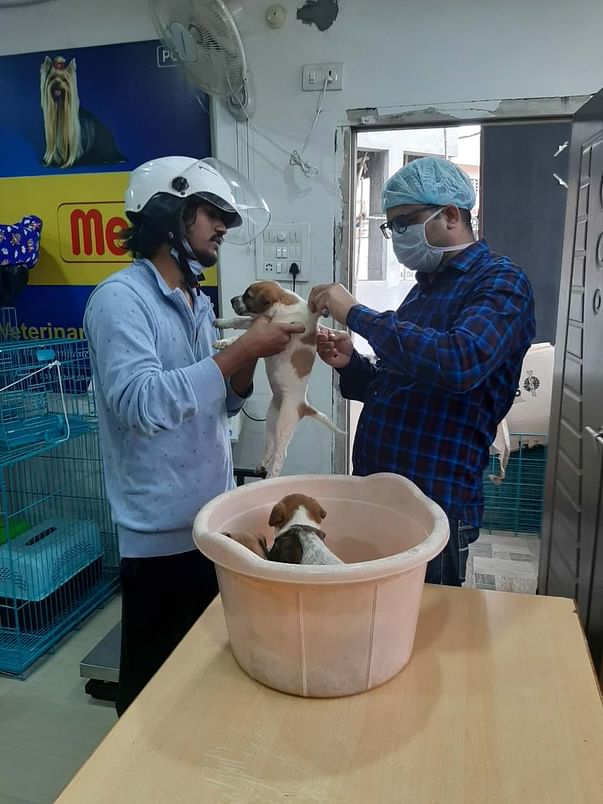 I saw so many puppies dying in the accidents, there are no proper boundary walls for these puppies and dogs, they keep on multiplying and dying, after ABC program there is no place to keep for post-operative care also, so I kindly request all of you to come forward and SUPPORT by DONATING to these INNOCENT SOULS, YOUR EVERY PENNY COUNTS.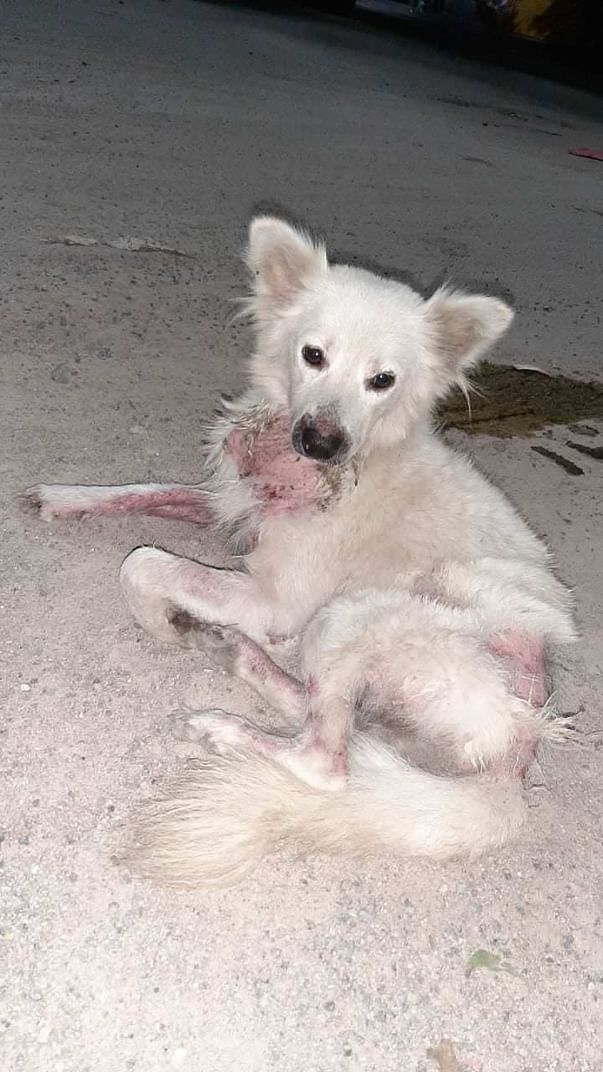 To date, we have rescued around 1000 dogs
We take care of and feed 200 plus street dogs daily and have physically challenged street dogs living in our care.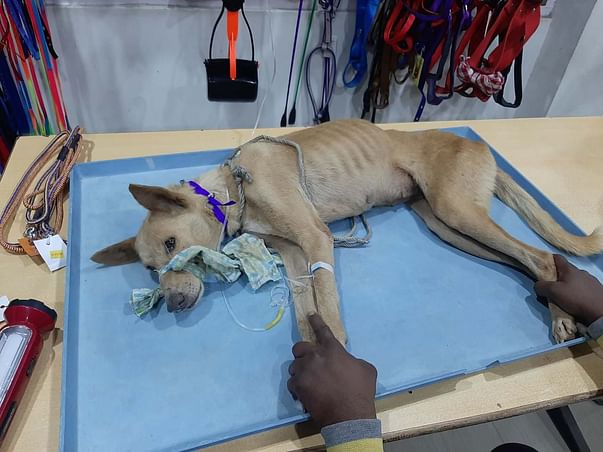 We have been working for various aspects of animal welfare on a shoestring budget, mostly and primarily from our own personal contributions and contributions from members, friends, and family.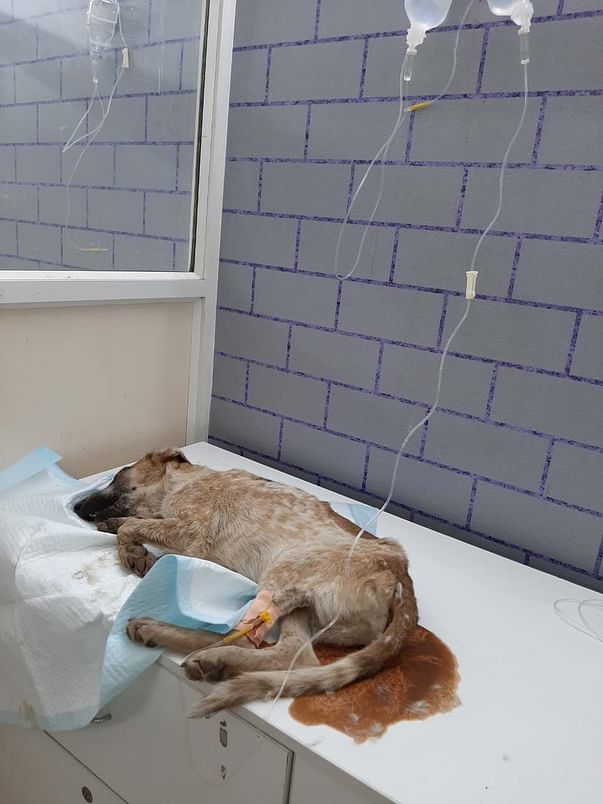 From basic welfare of animals, our work now encompasses various aspects like treatment, surgeries, animal birth control program, seeking legal advice for fighting cases of animal abuse in Court, running awareness campaigns, running free treatment camps for working animals.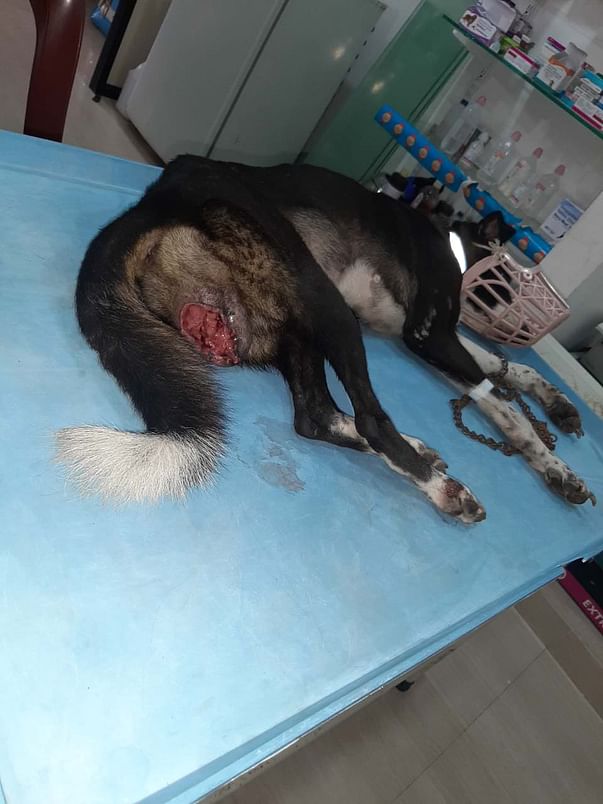 Want to buy an Animal Rescue Ambulance, and want to buy our own shelter land of 500 sq.yrds near my home so that I can easily available to check and take care on dogs, also need funds for day-to-day rescue & treatment of street animals.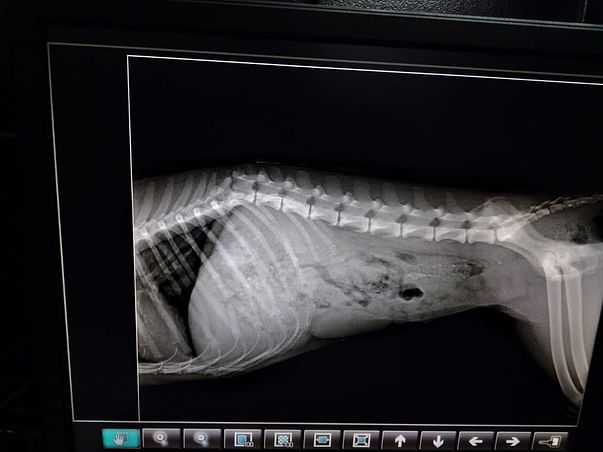 With our expanding sphere of activities and the added burden of sick, injured animals needing food and medicines, it is becoming increasingly difficult to carry on with our meager resources. Provide rescue, care, and feeding services for destitute animals in the State.About Us
'Hugdogss' Value Environment' is not yet registered but since 2010 working actively to save animals.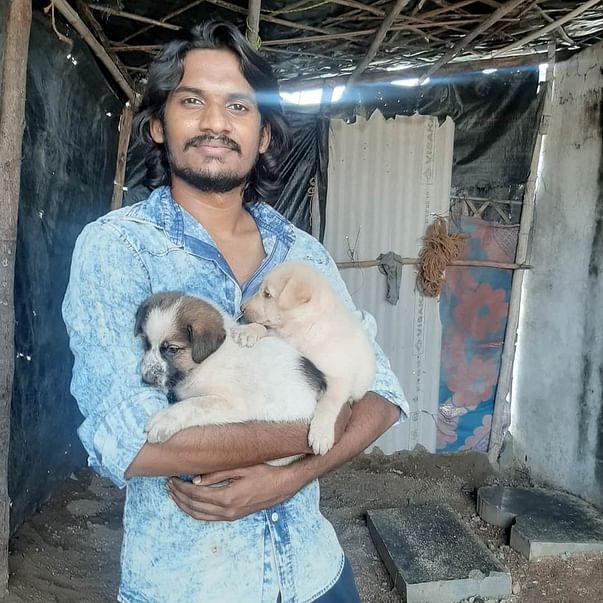 We have been working for the rescue, treatment, rehabilitation, animal birth control program, and most importantly, fighting constantly for animal rights and lending voice to abused and tortured animals at the hands of cruel and careless humans.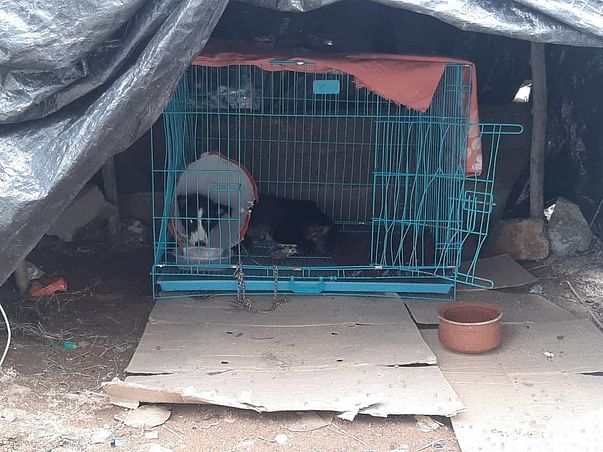 We Seek Your Support
The state of Hyderabad comprises majorly of the meat-eating population who are of the broad opinion that animals are meant to be a source of food for humans. Hence, harnessing resources to get funds for animal welfare in this area is a herculean task. In fact, only a handful of people are associated with animal welfare and care.
We require funds of around Rs 20,00,000/- per annum (50,000/- per month) to carry out these works efficiently and effectively, and this is on a conservative estimate.
As mentioned above, funds to date have been provisioned only from members, family, and friends.
While our endeavor is to provide assistance for needy animals in the whole state of Hyderabad, our present financial condition is proving difficult to continue our work in itself. If we do not get adequate resources and funding, we would be constrained to restrict and curtail our activities towards the rescue, treatment, and rehabilitation of animals.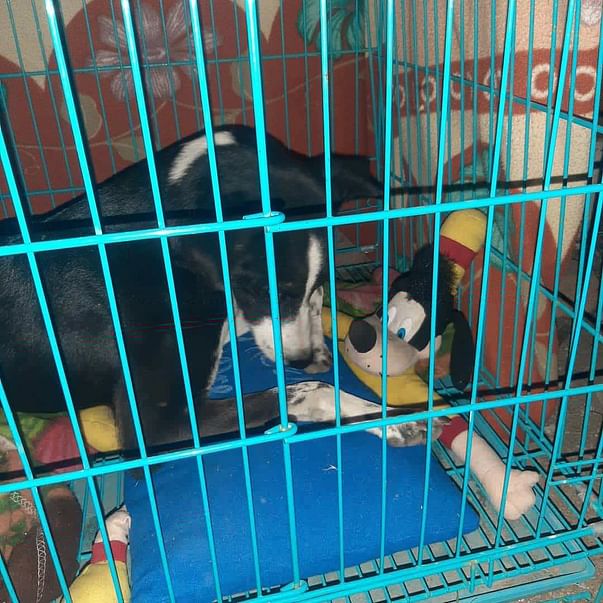 Please come forward to support my cause. Any contribution will be of immense help. Do contribute and share this campaign link with your friends and family.
Each rupee is accounted for and used effectively.
The funds would be utilized for rescue, treatment & medicines, welfare, food, shelter, transport, staff salaries, legal expenses, pest control, etc.

Needed.
1)Ambulance.
2) construction of the shelter.
3 Buying of Shelter land
4) food and medicines.
5) surgeries support.
6) Assistant salaries.
7) Paravet salaries.
8 Basic everyday needs.