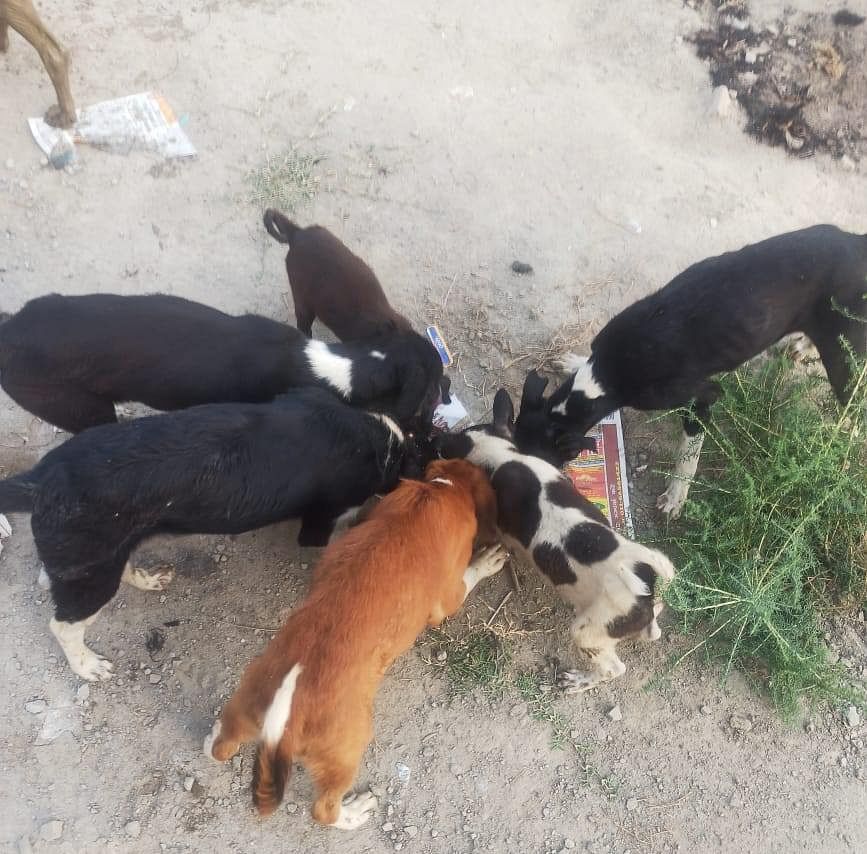 The pandemic has affected us in a tremendous amount and during these tiresome times
. I have been feeding 125+ dogs in greater Noida knowledge park 3, which is a college campus-oriented area, and all they had as a meal was food waste. And to help avoid them from eating bins and coexist with humans, I started feeding when I was completing my internship. I have been managing to pay for their food since Sept with my pocket money and from the shop ( online merchandise ) but now because of the pandemic I have 0 sales as manufacturing is impossible and since I have no source of income, and it has become very difficult to manage as I'm not able to pay the bills for two months, with the new lockdown being announced every day our stray animals continue to suffer from no food.
Animals are dependent on humans for food in such situations. We feed 125+ dogs every day but we wish to expand our help to more strays in areas that are now left barren with no population around. Last year we fed 400+ stray dogs when I was in greater Noida I especially stopped myself from going home as I was worried.
Life now is very tough for everyone but if everyone shares this fundraiser and donate a small amount, each of us can together help our strays animals.