Every life matters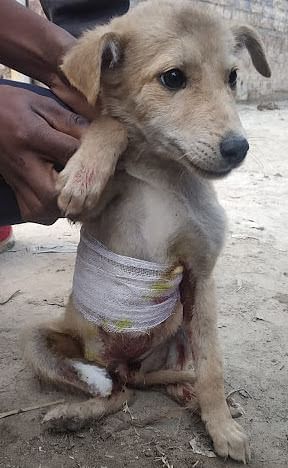 Imagine receiving 24x7 calls about injured animals struggling between life and death, rushing to rescue them and bringing them medical care only to hear, "They have a disability, so they will never have a good quality of life, best to not spend money on their treatment". Sadly, stray animals are often considered "not worthy" of treatment simply because they are stray, especially if they have permanent disability.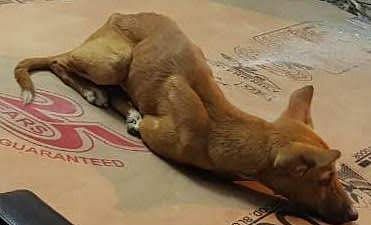 eArth Samvarta Foundation (eSF)'s Samvedna Project specialises in stray animals with disabilities, and terminal diseases. We are driven by the belief that every life matters, and even stray animals with disabilities deserve to have great quality of life. We work dedicatedly to feed, rescue, treat, and rehabilitate stray animals- but we can't do it without your support.
Stories of our rescues
Duke
: The boy who never gave up

Duke was a poor puppy less than 2 months old who was hit and run by a biker who left him to die. eSF's Samvedna team rushed him for treatment however he had permanent spinal injury which caused Duke to become completely paralysed in the hind legs, his trauma and injury also caused Duke to be depressed. eSF's other rescued animals played an important role in helping Duke fight depression. We then got him a wheelchair which completely transformed Duke and brought back the happiness in his life. He was now able to play with his friends again!

Xena: the champion of dignity in disability

Named after the warrior princess, Xena's loud and confident howls would echo in our shelter. Xena suffered from paralysis due to a deadly viral disease.; but she wouldn't howl because of her pain or suffering- instead her confident howls were to let eSF's Samvedna team know that she needs to relieve herself, so we must pick her up to help her move out of her kennel so that she doesn't soil (urinate/ defecate) her space! Our experience of treating and caring for Xena was a constant reminder of how every life deserves to be treated with respect and dignity irrespective of any disability.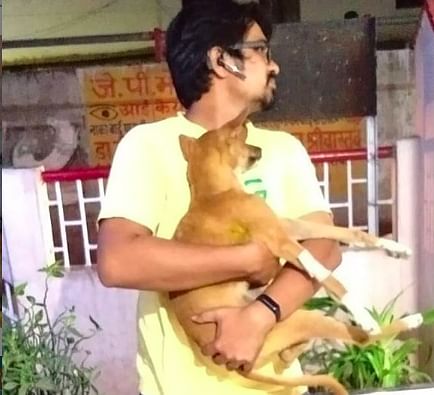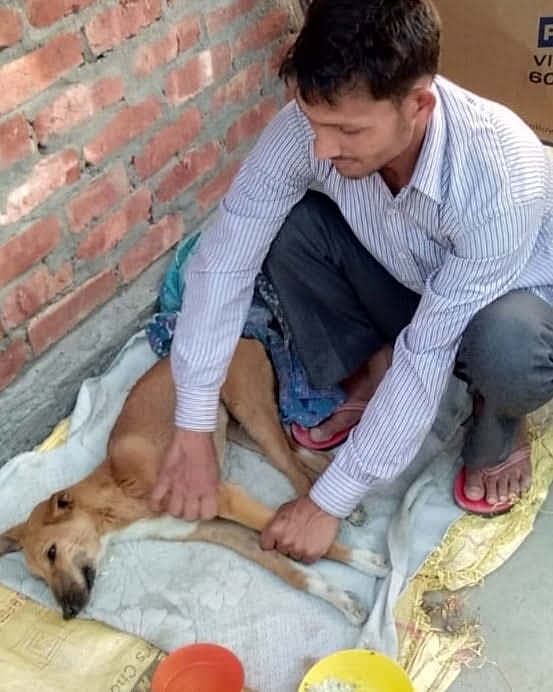 Mishti: The one who trusted.
Many animals who have been hurt by a human, develop a fear and mistrust of all humans. Mishti was hit with an axe by an unidentified attacker which caused a deep wound in her belly. When we found her she was crying in immense pain and her open wound was infested with maggots.
Even though Mishti was hurt by a human, it was heartwarming to see her being patient towards our team during all the visits to Lucknow for her specialised treatment.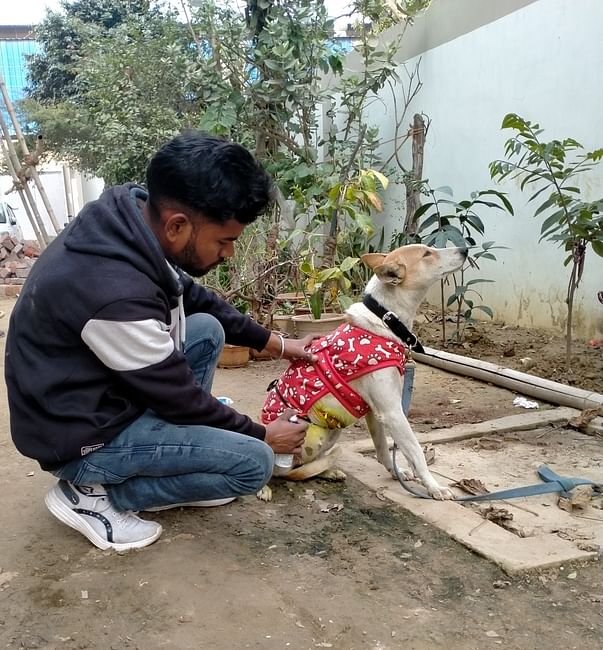 Elmar: the brave warrior

Elmar was less than 20 days old when a bike ran over him and left him to die. Our team found him on the streets desperately crying in pain. The accident had caused severe hernia and leg injury.
Despite the pain, Elmar loved to play and was especially good with training because he had to be taught obedience training so he wouldn't play in a way that would make his injuries and hernia worse. With the love and care of his Foster parents and eSF Volunteers from Germany, Na'emi and Oliver, Elmar not only recovered fully, he also learned many words and commands in German!
Our Story
From 2013 to 2016, a group of young students of public policy in Delhi would use up most of their monthly pocket money to help injured stray animals get treated. They would also dedicate their pocket money to ensure that as many stray animals slept with a full stomach as possible.The students shifted to Ayodhya, Uttar Pradesh and launched what would later become the award winning NGO eArth Samvarta Foundation (eSF) dedicated to sustainable development. With their grassroots work, the team of eSF would come across more than a dozen cases of animal brutality every day.
"What if, watching so many injured, abandoned and sick stray animals increased apathy in the society and normalised brutality and violence and even desensitized the society to reduce overall compassion? Can this also threaten to increase crime rates in the society? What if, today it's a puppy, tomorrow might be a human child?".
Team eSF wanted to bring back value and dignity for every form of life. They wanted to ensure that no animal suffers in pain or sickness- that every life is valued. So eSF launched the Samvedna Project which would rescue, treat and even feed stray animals and also raise awareness for adoption of strays and greater empathy towards everyone. In the past 3 years, eSF has rescued, treated and rehabilitated over 10,000 stray animals. Its daily feeding program feeds many more. During the lockdown, eSF's Samvedna program fed over 5,000 stray animals per day.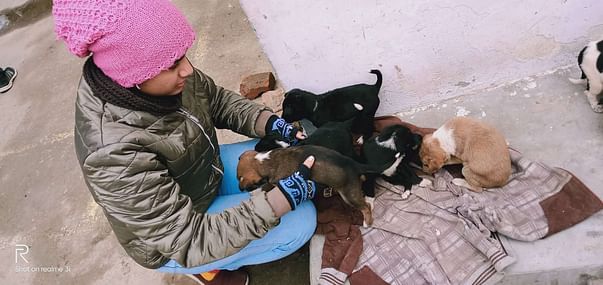 But we can't do this without you- Ayodhya does not have adequate veterinary facilities for stray animals- our small team of staff and dedicated volunteers take on daily feeding, rescues and treatment. Many complex cases have to be transported to Lucknow which is 3 hours away. Your support can help us get animal food, important medicines and first aid, fund life-saving surgeries of stray animals and provide a shelter to the poor animals who are recovering.