An Urgent Appeal to Save our Charity School as well as save the future of 600 Students;

I,Gunamay Das(Managing Trustee of STPN TRUST) established the School alone for poor Students to provide them equal opportunity so that they can study in English medium School at Free of Cost but It is very difficult to run a Higher Secondary School without your generous support.

We need Urgent Fund of Rs.19 Crore INR (Almost 2.5 Million USD immediately to Save our School.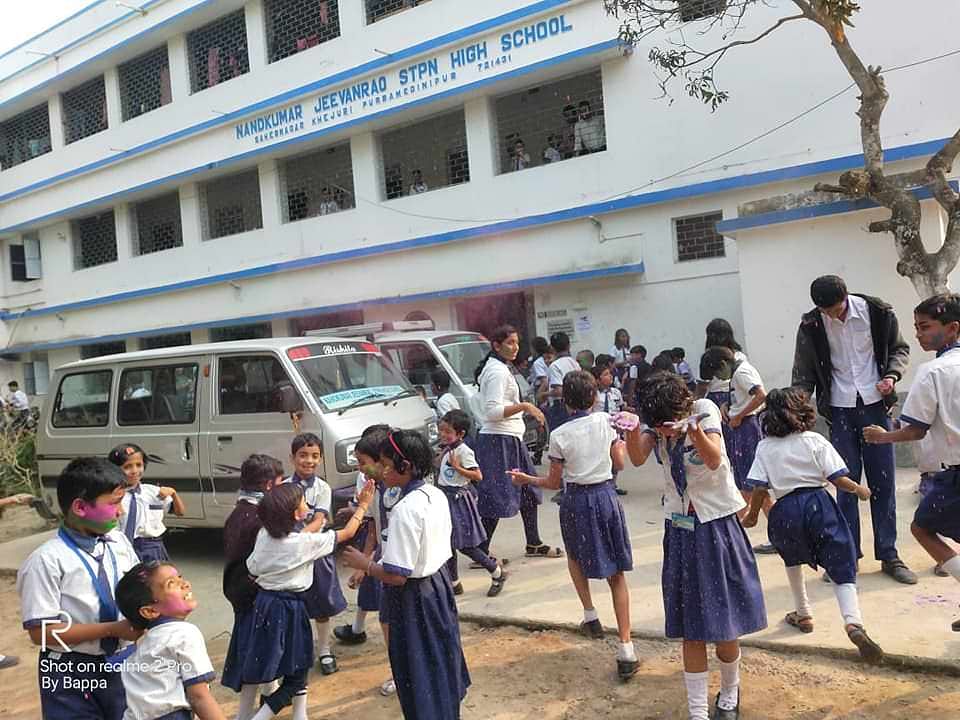 To
All Honorable Patrons;
STPN TRUST (Registered Under 12AA,80G,FCRA ) established the School "Nandkumar Jeevanrao STPN High School" in the Year 2017 to Provide Free Education in English medium School at Free of Cost.Now it is a challenge to save this School and the future of 600 Students.Need all of your urgent support.

ABOUT OUR SCHOOL:
Nandkumar Jeevanrao STPN High School is Govt.of West Bengal Board affiliated Higher Secondary English Medium School where more than 600 Students are getting free Education,Free Mid-day meal and Free Books.
Our School is the only English medium School in Khejuri and Nandigram Constituency area in West Bengal ,So you can easily judge the importance and the extent of expectations from the local community.
We are providing free Tuition to our School students in the morning and evening.
Girls students are also opting Hostel facilities so that they can avail evening tuition at School but due to lack of Fund we are unable to provide separate Girls Hostel to our Students.
Presently we have 3 Storied Building with 18 Rooms and another 2 Storied Building (Under Construction) with 12 Rooms which is inadequate to continue Classes and provide Hostel facilities.
We have separate Play Ground For Boys and Girls Students.
We have Modern Science Laboratory for our students.
We have School library with more than 16000 Books.
Our All Class room is digital Class Room.
Have Computer Lab where students from Class III are getting Computer Training Program and their practical classes.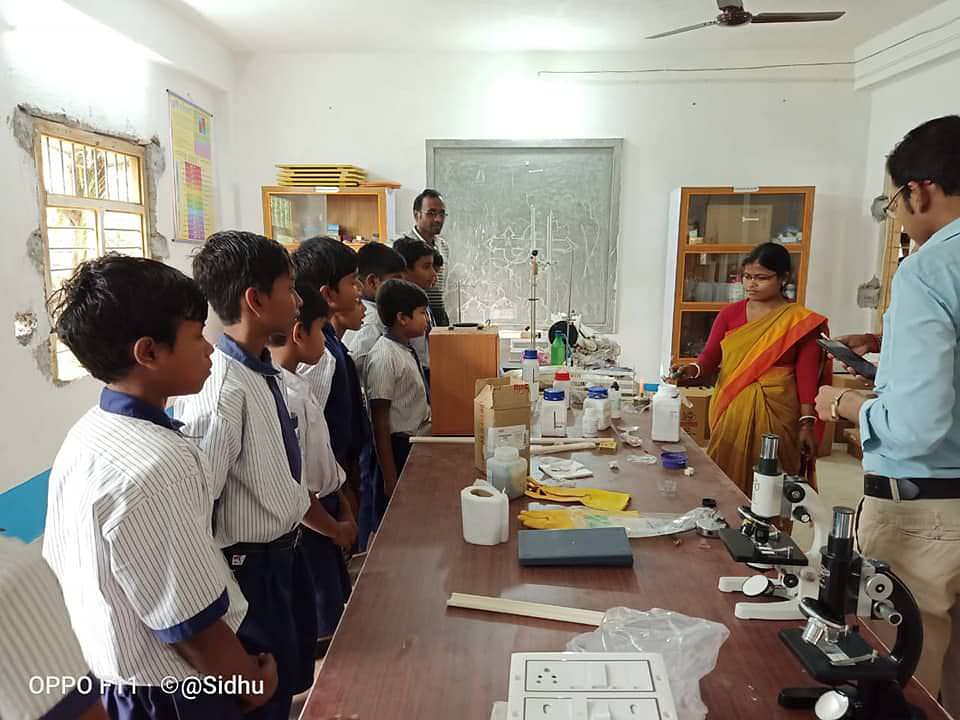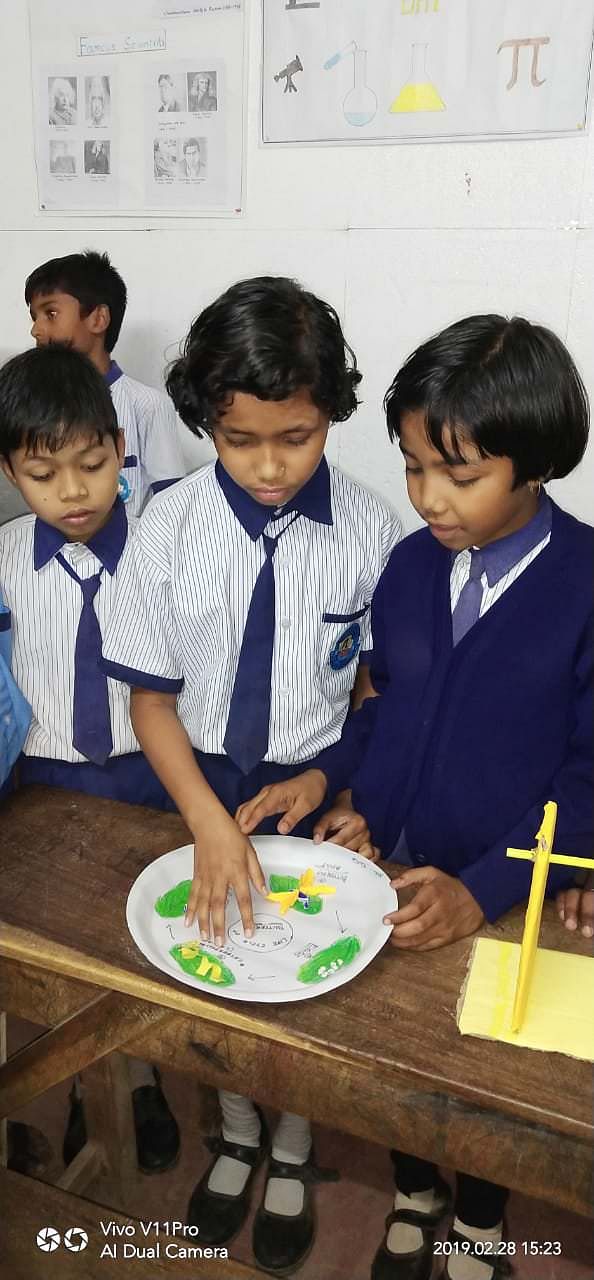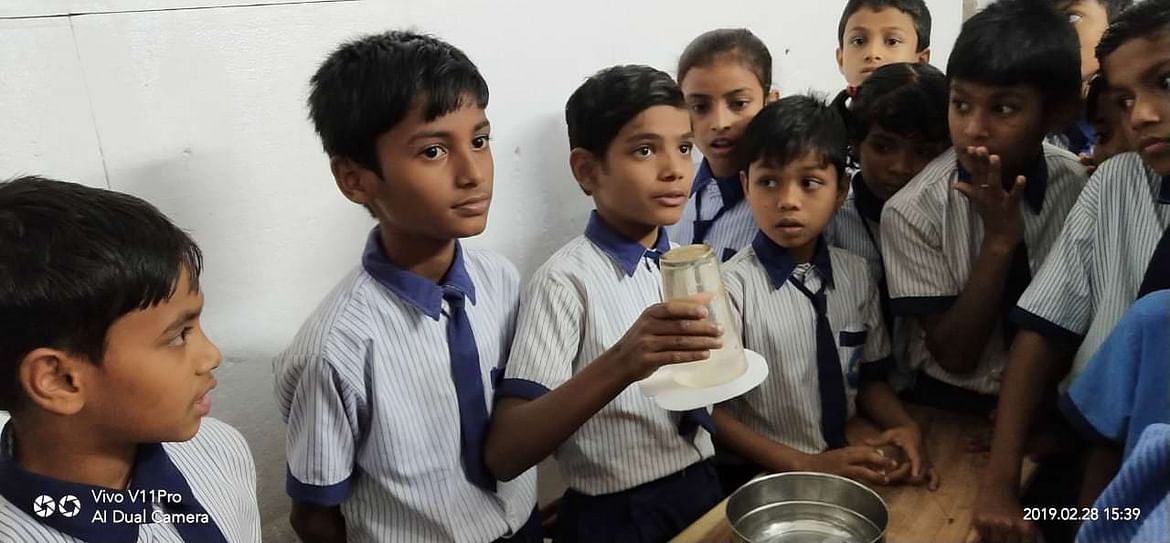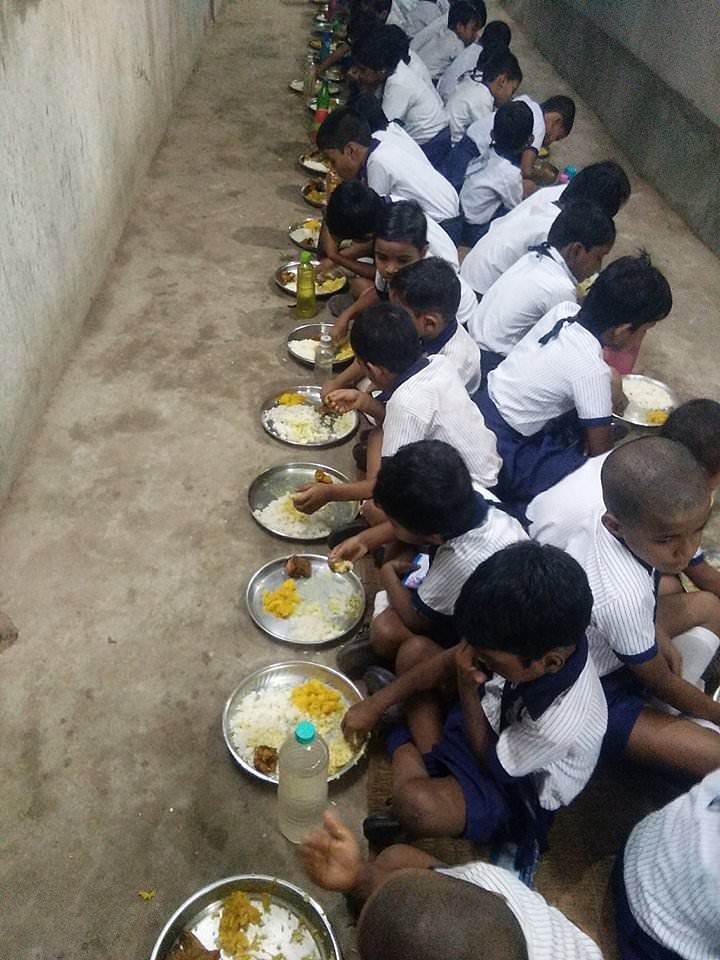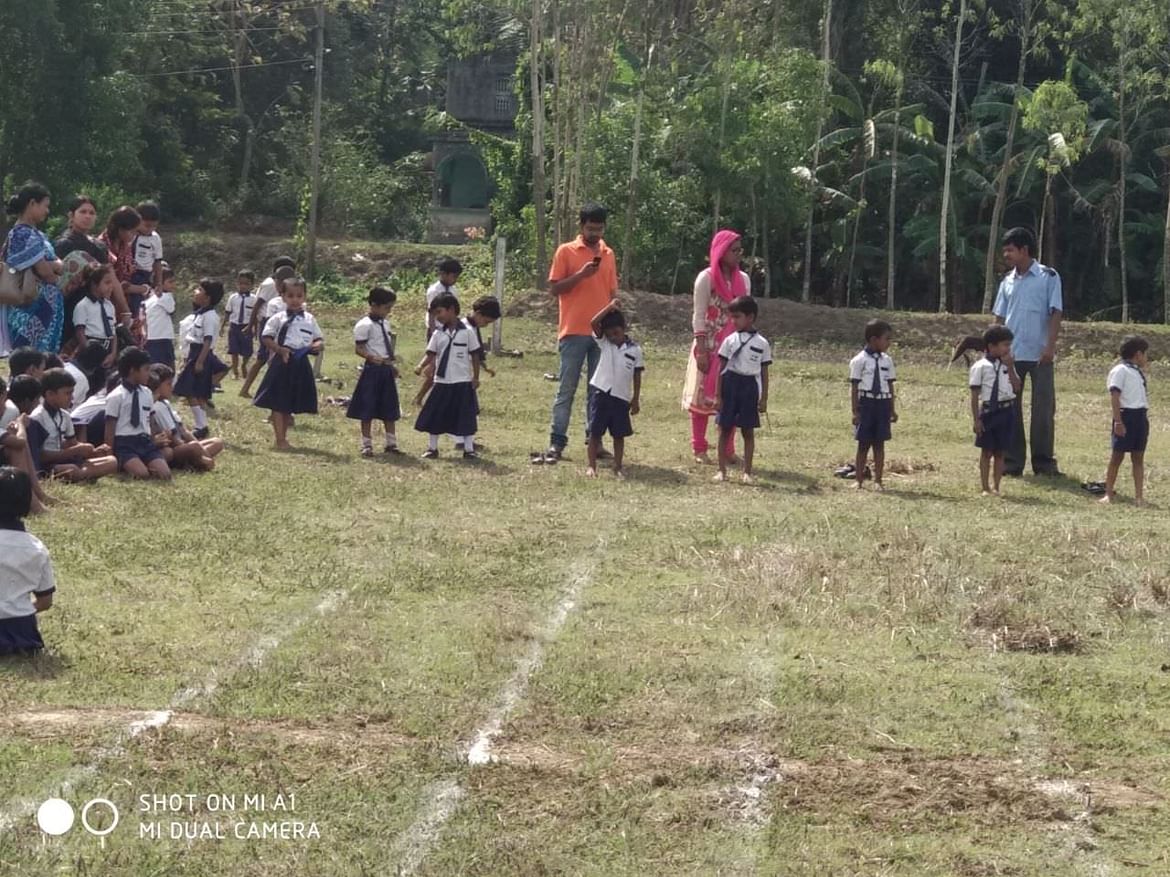 ESTABLISHMENT HISTORY AND PROBLEM STATEMENT

Myself, Gunamay Das, Managing Trustee of "STPN TRUST" ( Registered under 12AA,80G,FCRA) & Chairman of Nandkumar Jeevanrao STPN High School (Bengali & English Medium). We are running an English as well as a Bengali Medium Charity School "Nandkumar Jeevanrao STPN High School" at Sahebnagar,Satkhanda Sahebnagar,Khejuri,Purba Medinipur- 721431,West Bengal where 600 poor students get their Education, books and Food at free of cost. Our School was started with only 17 Students in the Year 2017 and Presently we have classes from Play Group to Higher Secondary with student strength of 600. We have a total staff of 57 in which we have 38 highly qualified & competent teachers and administrators. We pay them the as per Govt. of West Bengal norms.
My, father Late Satadal Kanti Das (Retired School Teacher ) donated his entire land holding of approx. 3.5 Acres to establish an English Medium School in a rural area with a big dream to provide equal opportunity to our rural students so that they can also get an opportunity of education in English medium School at Free of Cost.To make his dream a reality I established an NGO "STPN TRUST" in the Year 2015 and started collecting funds from people from the street and in the Parks. As a coincidence I got in touch with Honourable Nandkumar Khandare (Ex CEO of Ashok Leyland Technologies Ltd) who provided us Unsecured Loan of almost 32 Lakhs till date without Interest. We started our School in the Year 2017 with only 17 students and over 3 years our Students strength grew up to 600. Which also meant a commensurate increase of qualified teachers to 38.
Sir, this initiative has created a local employment. Our Male to Female ratio is 3:1 and SC to General category ratio is 1:4


Till date I was struggling to manage everything with the financial help from Honourable Nandkumar Sir and loans from local co-operative societies. However, now with huge liabilities I am finding it extremely difficult to manage the running of my school. I am 30 Years Old now and I am completely broken. Our present outgo per month is almost 12.60 Lakhs (INR) for Staff Salaries which is really high for me to manage. I know that if I can continue for 5-7 Years, things will fall in place as the paying students will increase due to the reputation of the school, which is very good in the locality. However, at this moment I find myself exhausted and unable to pull on for a single month.Hence, at this moment I need your blessings and Help so that I can save the future of lots of students who have reposed faith in us and also the families of 57 Employees who are blissfully unaware of the challenges that I am facing.

Huge salary liabilities was there for our staffs since June 2019.Gradually we paid them till August 2019 with the help of different social platform and with the hep of some other individual Donors. Even during pandemic we are unable to pay them properly which is killing us mentally.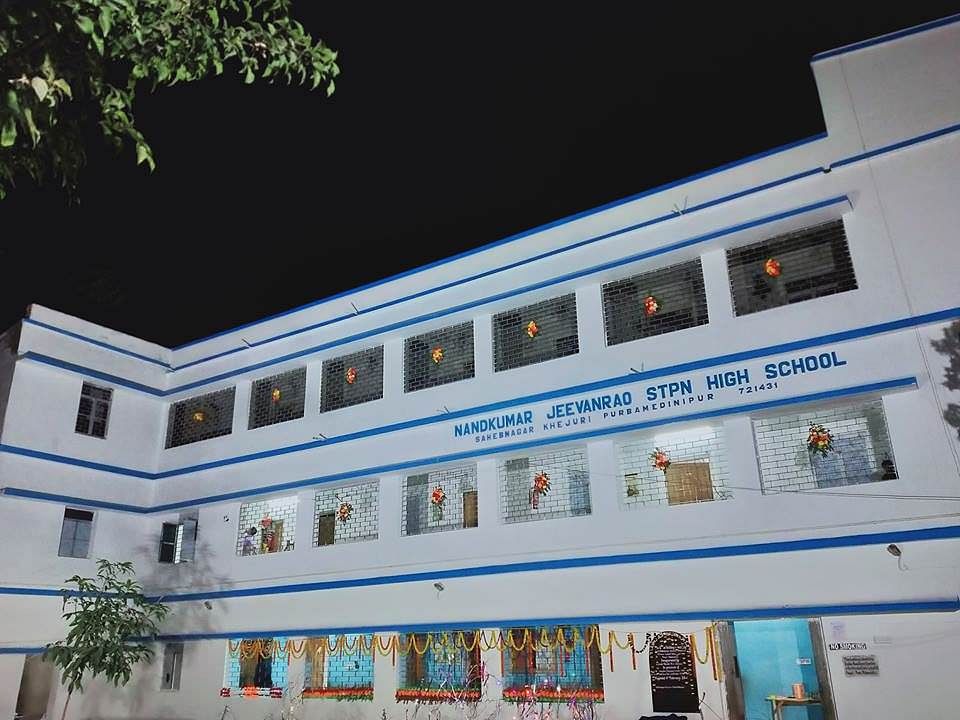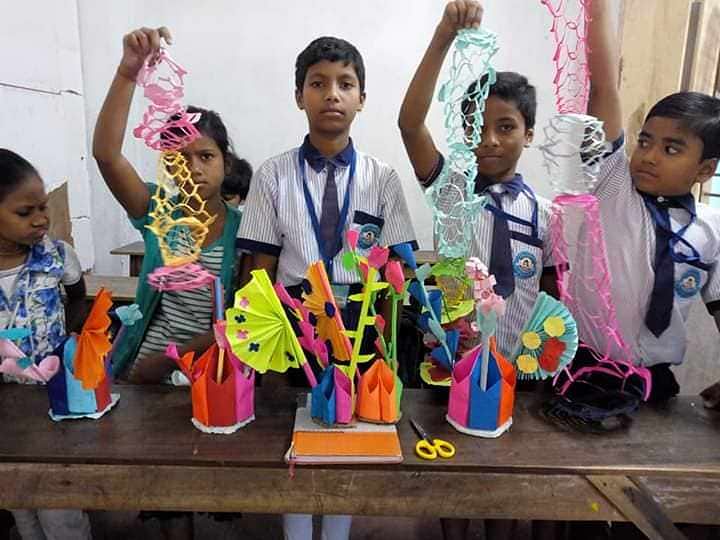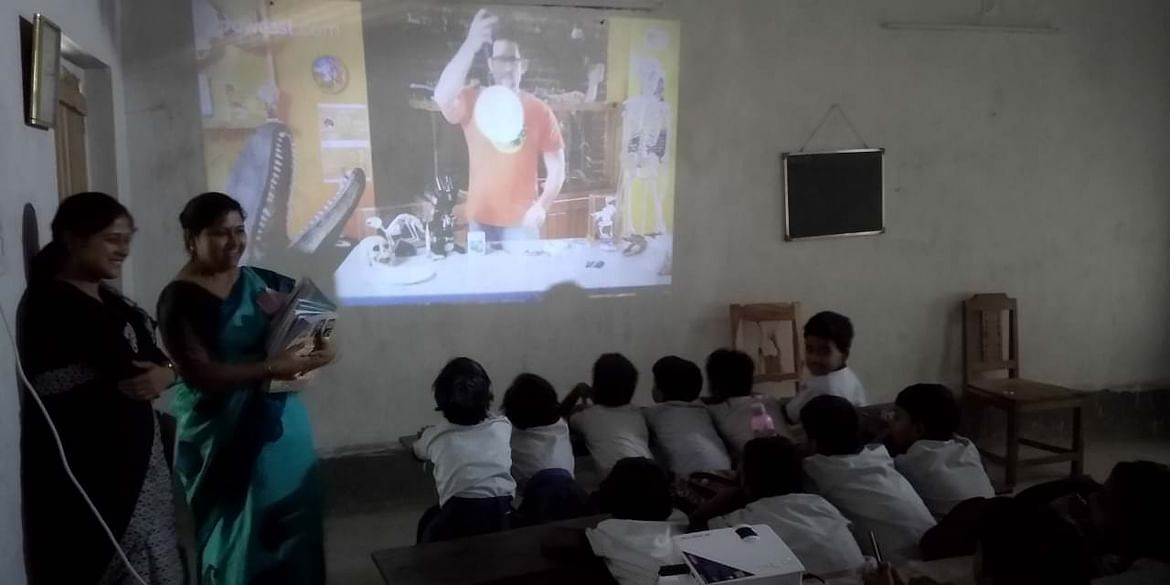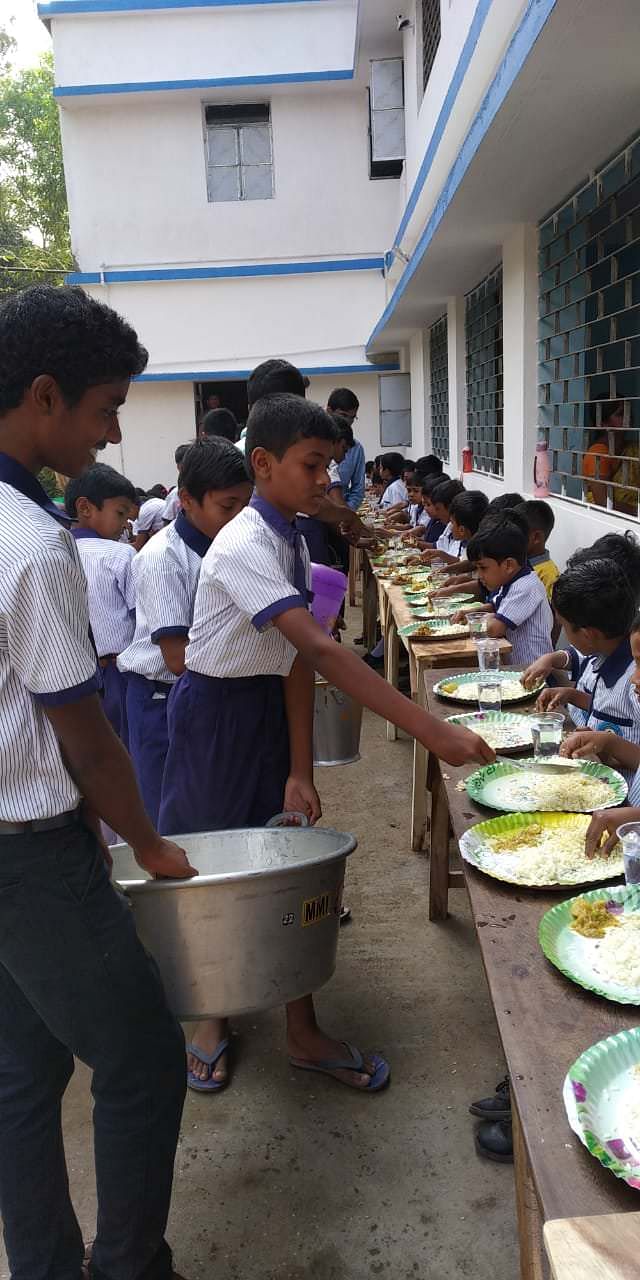 ABOUT STPN TRUST AND OTHER SOCIAL WORK WE DO:
All Donations are Tax exempted up to 50% as STPN TRUST is registered under 80G(5)(VI) under Income Tax Act,1961,Ministry of Finance,Govt.of India.
We are registered under FCRA having FCRA Registration Number: 147121093 under FCRA Dept,Ministry of Home Affairfs,Govt of India.
We also provide Free Meals, Medical Treatments, & Clothes to Poor Elderly Men/Women.
Every Year our Staffs Donate Blood for Thalassemia Patient.
We had a tree Plantation (2500 Trees) drive along Village Road
Wherever possible, we have also given financial assistance to poor people for their Medical Treatments.
Provided Scholarship to Poor Students for their Higher Studies.
Providing Free Pure Drinking Waters to Villagers to save from Arsenic.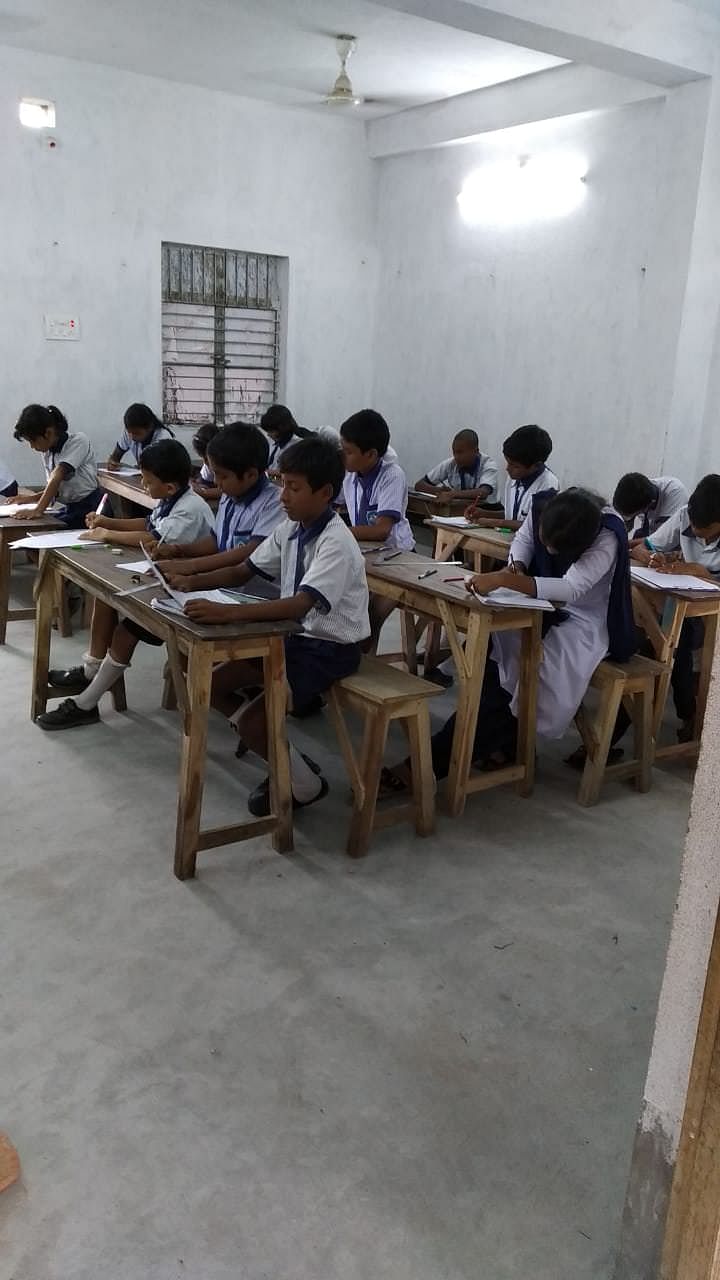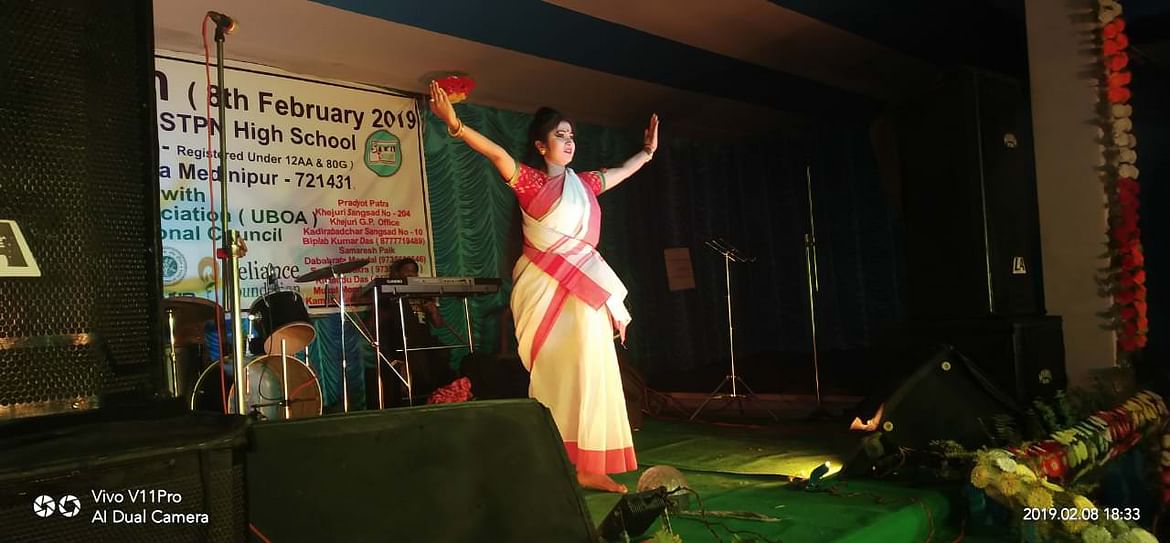 I request you to help us to build more classrooms and a separate girl's hostel. Moreover, funds to tide over the current crisis of routine maintenance expenses incurred in running the school.
Sir I have attached all the required Documents along with this letter so that you can easily understand about us and about our activities.
I sincerely request you to help us in sustaining this social experiment to uplift the disadvantaged and marginalized rural students, especially the girls students.
I shall be highly obliged if you kindly consider our request for the Grants to save and expand our School to serve the community.

With Thanks; & Regards;
Gunamay Das (Chairman-Nandkumar Jeevanrao STPN High School )