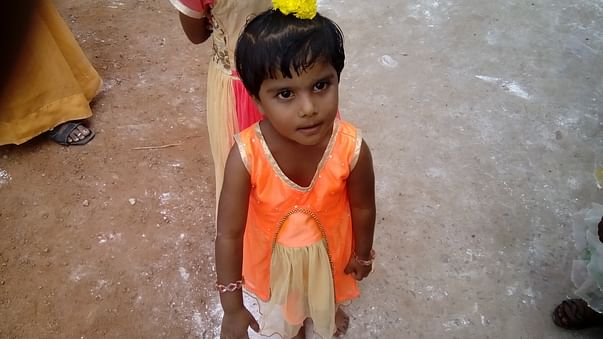 This is
ANUSHA
. She walks 07 km to go to school everyday. She has her meals at school and also loves to study and play.
But due to Covid - 19 she has no opportunity to attend online classes as her parents aren't able to afford a smartphone for her to learn from home, she might even lose the opportunity to study.
There are 270 other students, from St. Joseph's School who, like Anusha, are also suffering.
The school is run by the 'Annai Vailankanni Educational Society' which is located in a tiny village called Chintapadu, 68.5 km away from Vijayawada in Andhra Pradesh.
The School in brief:
Started in 2014, St. Joseph's School currently has 270 children of farmers and daily-wage workers enrolled in the school. This is a not-for-profit rural school, and the only school in the vicinity which tries to impart education to the poorest of the society.
We are perennially struggling to fund our vision of quality education for the children of farmers and daily-wage workers. Adding to this struggle, Covid 19 has really hit us hard leaving us an uncertain future ahead - uncertainty for the students as well as the staff. You're probably aware of how devastating this second wave of Covid-19 in India is.
THE PROBLEM: HALT OF LEARNING & SALARIES UNPAID
Students do not have access to electronic devices and internet bandwidth.
Teaching and the non-teaching staff haven't received paychecks for over 4 months
ADDITIONAL BLOW: Uncertain Support from local businesses
Local businesses that support our cause have been hard hit by COVID and are unable to fund us anymore.
Parents of these children, farmers and daily-wage laborers, are not in a situation to pay even our subsidized fees.
WHY THIS FUNDRAISER? / HOW WILL THESE FUNDS BE UTILISED?
These funds will be used to make arrangements for the students.
The staff will be paid their pending dues.
We understand that many of you - our supporters, friends and well-wishers - are also burdened financially due to the pandemic. However, we are also sure that in this time of humanity helping each other, we can ask some of you to step forward and help us raise funds to deal with this situation.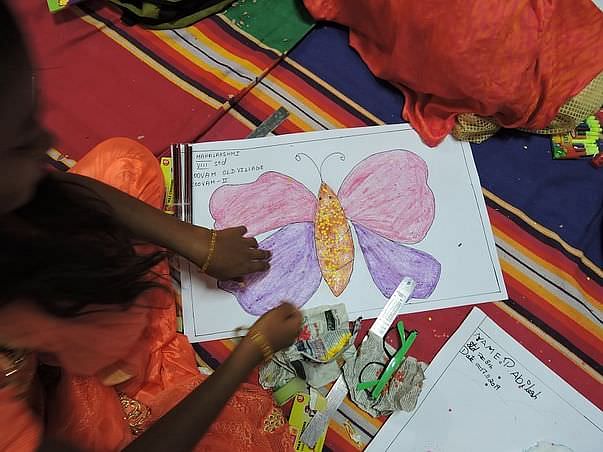 This is our story of rural education towards a meaningful life.
It is your support that will ensure that our fees stay subsidized by 85% of the actual cost of quality education per child per year making it as 150 Rs per month payable by each child. (i.e. 1500 Rs. per year). The rest is borne by generous hearts like you.
It is your support that will empower us to keep wavering the tuition fees further for girls. This is to ensure a stable girl-boy ratio in the school.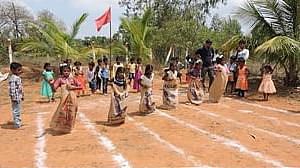 It is your support that will help us set-up proper furniture for the children to feel more edified. As of now there are very few of them.
It is your support that allows us to maintain dignified salaries for the teachers, who are themselves a product of regressive rural education and yet are eager to learn from the best educators of the country.
It is your support that offers a sigh of relief to farmers and landless laborers who painstakingly work for the nation yet cannot afford quality education for their children.
It is your support that encourages us to arrange for Montessori learning aids, exposure visits, field-trips and transportation to and from 06 villages.
Your support can do all this and much more. You will be the one forming the lives of these little kids!

Come, be a part of our story and the lives of many!

Even the smallest contribution is gladly accepted and would make a huge difference.

A few photos of the students at school, back when everything was normal.