WITH YOUR HELP, SRINIKETANA TRUST
our have helped more than 19000+ families since 20th April across 38 locations and are now running Community Kitchens all over Delhi ,U.P.. Bihar,jharkhand that serve 10,000 meals daily. We have made all our day wise data transparent on our social pages.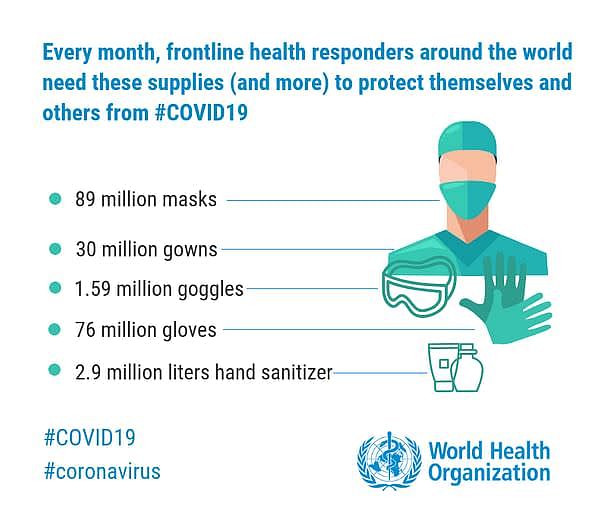 The Covid-19 pandemic and the necessary national lock down have forced the homeless and underprivileged families and in a high-risk vulnerability towards community transmission.We are raising funds to provide ESSENTIAL RELIEF KITS to 50,00,000 such families in India who are failing to source food for their new born and themselves. Most of them do not have any home, shelter, food, job, or money. And limited access to government services and aid.
The cost for 1 Relief Kit for a family of 4 to sustain them for 1 weeks is Rs. 500 and with your help, we can help them survive this pandemic.

We urge you to help save the lives of the homeless starving vulnerable families and spread the word about the immediate help they need. We are updating our Twitter to show the progress.
How will my donation help?
• PPEs defend healthcare workers against the virus, while ventilators are essential in saving infected patients.
• These two essential supplies can help our healthcare heroes sustain the fight against COVID-19 more effectively.
• Your donation will be used to obtain PPEs and Ventilators as per direction from the Central Government.
Together, as we help them, we will secure our future too.
How much should I donate?
We understand that it is a difficult time for all of us, which is why we welcome you to contribute as little and as much as you personally can to help these heroes.
This is a 100% not-for-profit campaign and we will provide utmost transparency from the disbursement of funds to the procurement of these items.
All Trust Authentication papers has been attached.
How to claim tax benefits?
If the payment is made via the Virtual Bank account, PayTM deep link or UPI deep-link, it has to be claimed by the donor. The donors can claim the payment by visiting www.milaap.org/payments.
Alternatively, you can reach out to Milaap at feedback@milaap.org or whatsapp+918889688889, with the screenshot of the donation and the donor details (Name and Email ID).