Help Sundarbans' indigenous people during COVID19
Priya Bandhugan!
In this difficult time, when the whole world is reeling under the COVID19 pandemic crisis, the people of the Sundarbans, West Bengal are also suffering alone. Here, most of the indigenous families are dependent on agriculture for livelihood and with the imposition of lockdown all the farming activities have come to a grinding halt. Now, hundreds of people are suffering without proper food, sanitization materials and information, in such a grim situation, Sri Ramkrishna Ashram, Nimpith (SRAN) has started immediate relief programmes for these helpless families. In this time of need, you cannot stay aloof in the comfort of your home. Help these indigenous families of the Sundarbans. Donate, right now.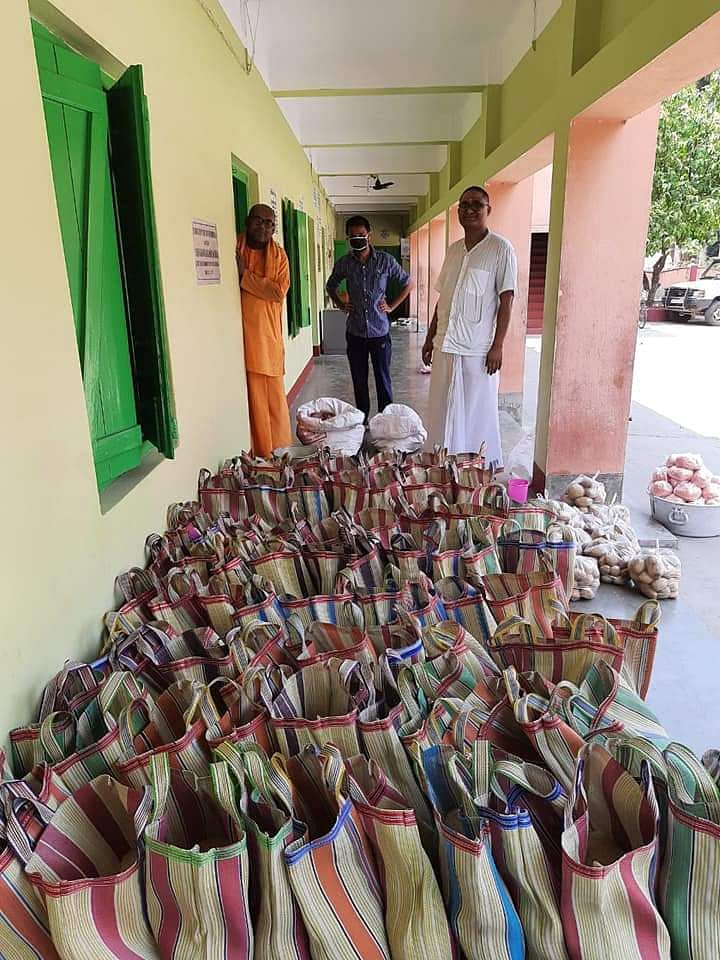 SRAN's relief programme includes following activities:
Distribution of cooked food packets
Distribution of dry ration
Distribution of COVID19 related awareness IEC materials like posters, display boards, leaflets etc. explaining the importance of social distancing and sanitization.
Distribution of hygiene kits including Soap, Handwash and Sanitizer.
Distribution of masks to protect the individual from infection.
Details of the activities & cost break-up:
| | | | | |
| --- | --- | --- | --- | --- |
| S. N. | Items | No. of Units | Unit Cost (INR) | Total Cost (INR) |
| A | Distribution of cooked food packets for 30 days | 15000 packets (500 packets per day) | 50 (per packet) | 750000 |
| B | Distribution of Dry Ration for one month | 500 (families) | 500 (per family) | 250000 |
| | | | | |
| C | COVID19 Awareness activities | | | |
| | Colour Posters for awareness | 5000 | 100 | 50000 |
| | Display Board (3' x 5') | 2000 | 300 | 60000 |
| | Leaflet | 5000 | 2 | 10000 |
| D | Sanitization Kit | | Total Cost | 120000 |
| | Soap | 2000 | 10 | 20000 |
| | Liquid Hand Wash | 2000 | 20 | 40000 |
| | Sanitizer | 2000 | 50 | 100000 |
| | | | Total | 160000 |
| E | Distribution of PPE | | | |
| | Masks | 5000 | 50 | 250000 |
| | | | Grand Total | 1530000 |
| | | | | |