I wish to bring to your kind notice that my only sister's newborn child Sreyas Suneesh, 8 months old baby (MRD No.2307484) is admitted to Amrita Institute of Medical Sciences and Research Centre, Cochin, Kerala since 19.08.2021 as he has been diagnosed as having Biliary Atresia, a kind of liver disorder since his birth and now the latest unfortunate development is that he has Liver cirrhosis as well.
The medical fraternity maintains that the only possible treatment to save his life is Liver Transplantation that costs Approximately 18 Lakhs. His mother is willing to donate the liver.
It is earnestly requested to kindly help me by generating some funds through our esteemed charitable Trust, as we are from a financially poor family and unable to meet the huge amount of Rs. 18 Lakhs. We have been running from pillar to post seeking help from the kind and pious souls, which could not yield much results.
The treating Doctor's certificate is attached herewith for your ready reference and kind consideration and please help us to come out from this traumatic crisis.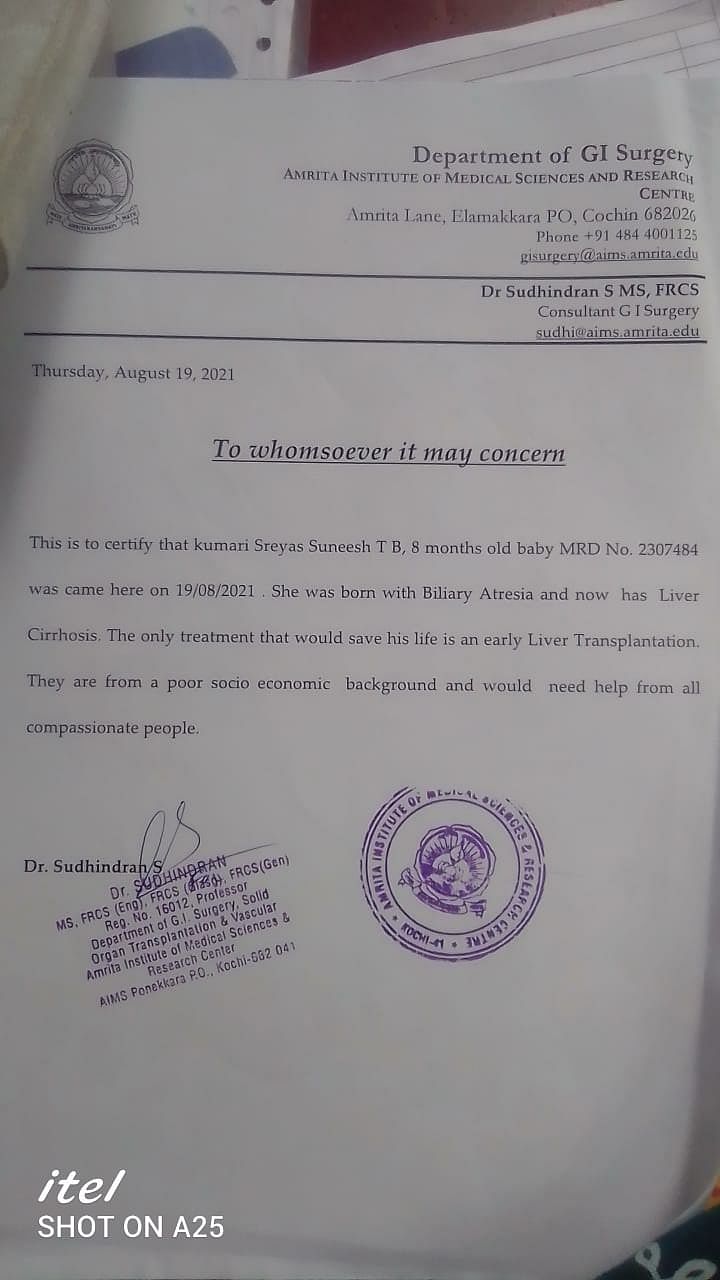 Thanking you, in anticipation