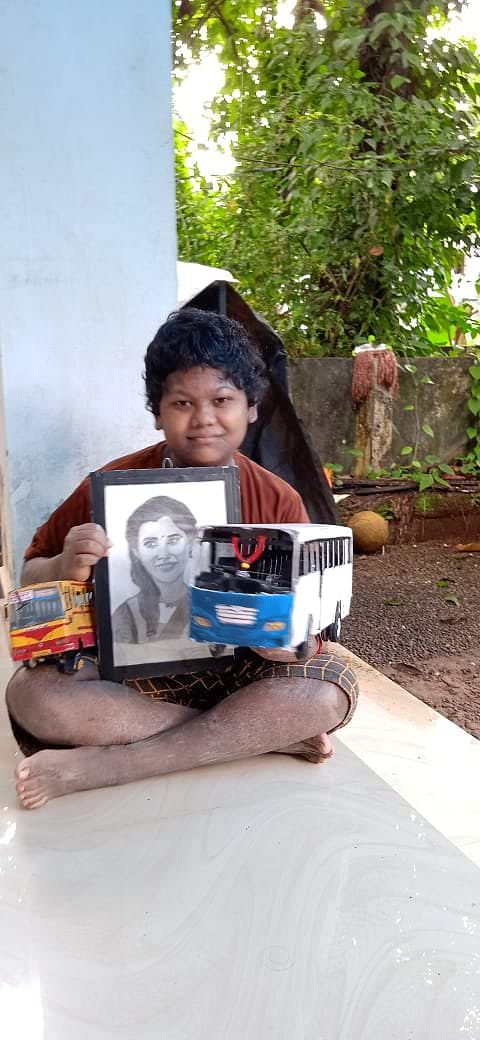 My name is Veena Ratheesh and I am here to raise funds for my son
Sreehari who is 14 years old
. Sreehari lives in Kottayam, Kerala with me.
Sreehari is
suffering from kidney issues
for more than nine years.
He is a
bright and talented student
. He is extremely artistic and has
great potential
. In the above picture, you can see his beautiful artwork that has creates with great attention to detail
He is receiving a
Kidney dialysis treatment
at Kottayam medical college and Hospital but not yet admitted.
With the pandemic on the rise, it has been really
difficult for my family
to raise sufficient funds. Further
treatment and medicines
require a great amount, that we can currently not afford.
Please help my son to recover. Until now, we have spent about Rs. 3 lakh. We've arranged the amount from savings, loans & friends and relatives. In the next 30 days, we need
Rs.60,000.00 more for further medication and treatment.
Please come forward to support my cause.
Any contribution will be of immense help
. Do contribute and share this campaign link with your friends and family.