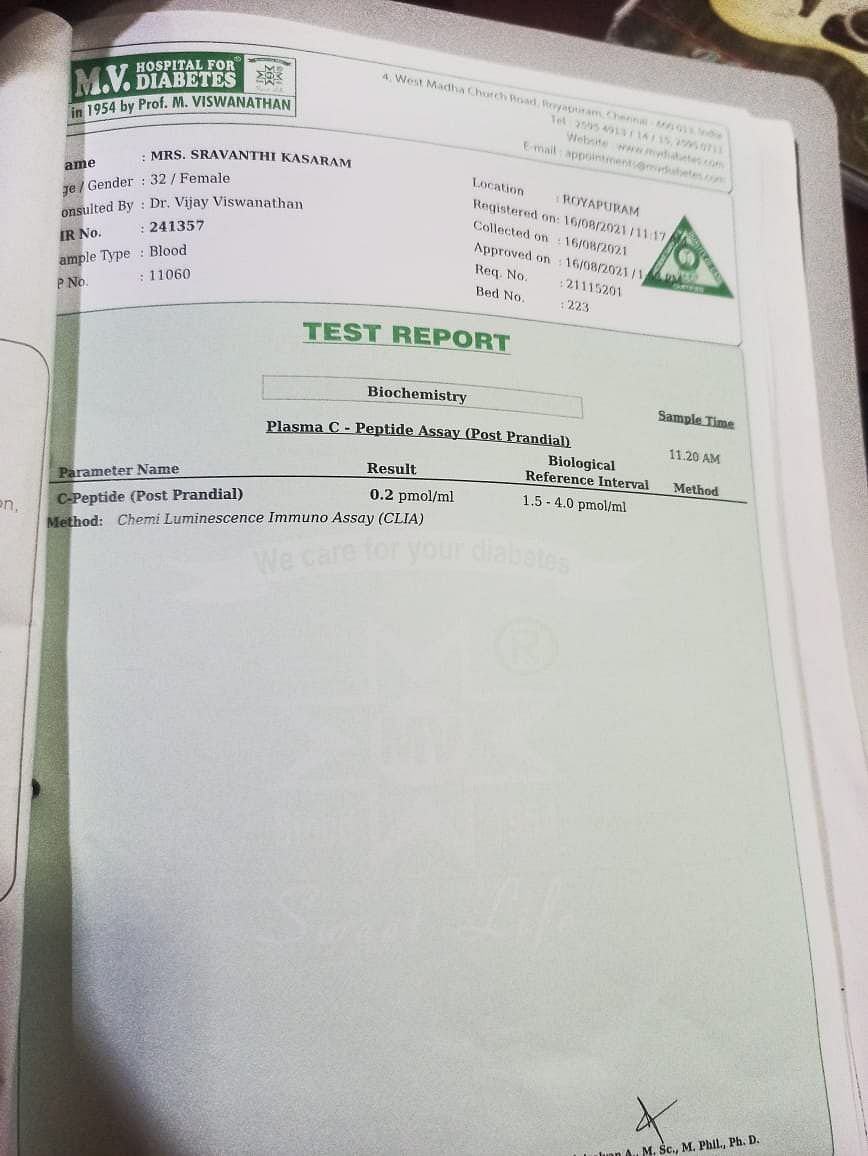 Help Sravanthi Fight LADA INSULIN dependent Diabetes
Never give up on someone with a illness. when "i" is replaced by "We", "illness" becomes "Wellness"
Hello Everyone. Manaspoorthi Tho is raising funds for Mrs Sravanthi Kasaram, aged 31 years from Hyderabad. She is a single parent and has a daughter aged 8 years. She has been suffering from Diabetes since past 7 years. She was under regular treatment and medication for the same. However, it didn't work and had no result. She has consulted various Specialists in Hyderabad, Bangalore and Chennai. Finally the doctors have examined her and concluded that there is NO INSULIN in her body due to pancreatic problem. This is called
LADA INSULIN dependent Diabetes
. Due to which she is facing health complications such as severe headache, nerve pain, body pains, drowzy/dizziness and other health issues. The solution for the problem is she has to take daily insulin by attaching an external insulin pump to her body, which act as artificial pancreas. This pump costs around Rs. 2.25 Lakh. However, she requires more funds for the surgery which needs to be performed as per the doctors advice.. Total budget Rs.3 lakhs.
We have personally verified, consulted the doctor and have made arrangements so that she starts her treatment at chennai, she is a good social worker, striving to help the underprivileged through awesome and exhaustive ways worked selflessly, without any salary or wages. We all need to stand by her at this crucial moment.
As she celebrates her Birthday tomorrow (17 aug) lets gift her a life, our blessings, our prayers, through our small contributions, which will make a huge difference. Any further queries or info needed please connect with me @ 9885388753.