About Spreading Smiles
Spreading Smiles is an initiative which aims at spreading smiles by doing small things that are beneficial for the people living in remote places, people without access to basic amenities and skill development of children and adults.
The initiatives carried out under Spreading Smiles so far include –
-
Distribution of books, notebooks, stationary to underprivileged kids living in remote regions
-
Ensuring education of underprivileged kids by paying for their school fee

-
Skill enhancement and development of children by organising sports events in schools and villages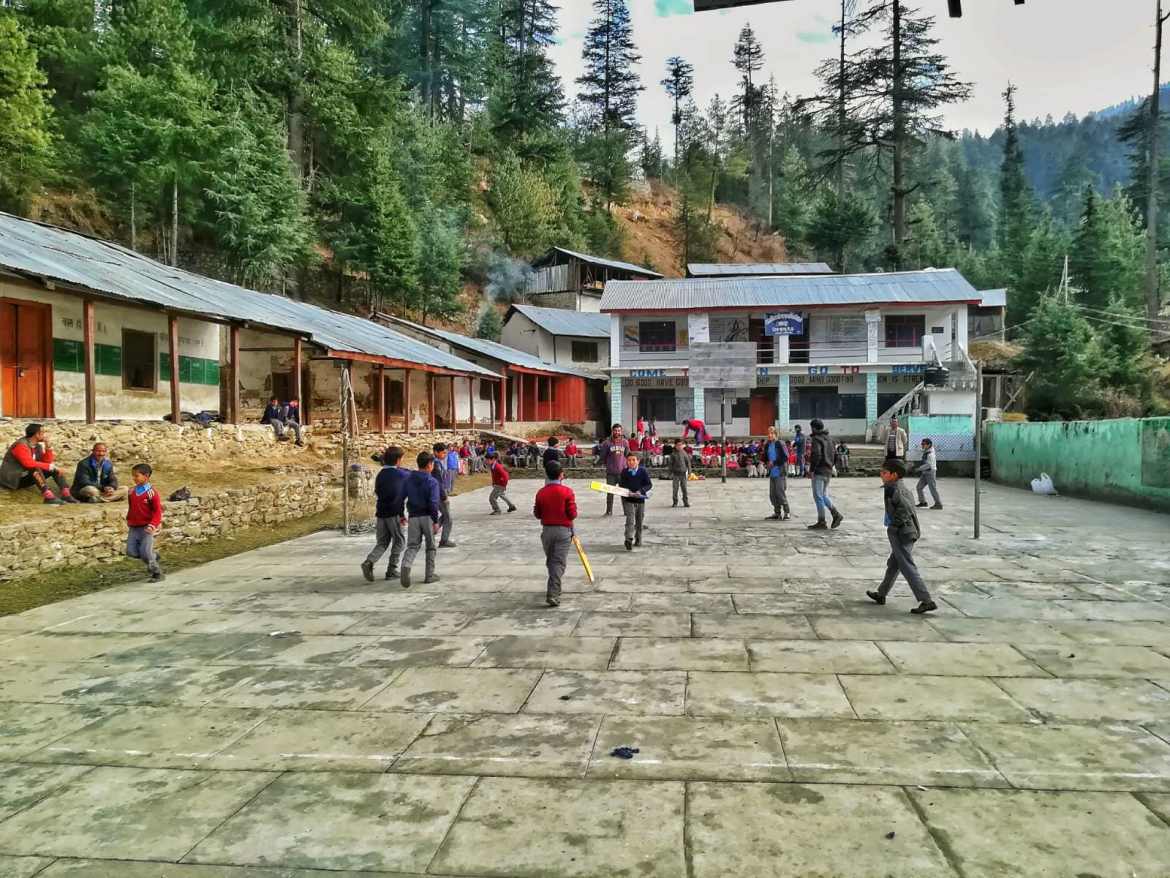 -
Including extra-curricular activities for kids in schools by organising Arts & Craft sessions at schools and villages and providing the schools with means to keep organising them

-
Providing food, essentials and medicines to people during emergencies and natural calamities like floods, earthquakes etc.

-
Installing solar streetlight in Shanghar, Sainj Valley, providing solar and emergency lights in remote regions of Zanskar

-
Providing food, essentials, medicines, masks, sanitizers, soaps etc to people in Uttarakhand, Himachal and Meghalaya during covid

Spreading Smiles has been a personal initiative for over a decade, and last year, in 2021, got registered as an NGO to be able to reach out to more and more people and spread more smiles across the country.
For the first few years, the initiative was carried out personally, with whatever limited resources that could be managed.
In the recent past, some fellow travellers and friends came forward to contribute towards the cause, by volunteering, sending the required materials or contributing monetarily.
Since its inception, the initiative has been keeping a zero operational cost, which means, every penny of contribution reaches to the people it is being contributed for.

At present, we are aiming to provide books, stationary, sporting equipment and art & craft material to small schools and monasteries in Himachal Pradesh. Details below -
Educational Material

Books, Notebooks, Stationery (pencils, pens, rubbers, sharpeners, scales, geometry sets, pencil boxes).
Sports Equipment

Footballs, Basketballs, Badmintons and Shuttle Cocks, Cricket Bats, Balls, Wickets, Skates.
Arts & Crafts

Drawing books, painting sheets, oil and water colours, brushes, crayons, sketch pens, colour pencils, clay, coloured paper etc.
The drive would be conducted regularly in different parts of Himachal Pradesh – Sainj Valley, Thachi Valley, Tirthan Valley, Kinnaur, Lahaul Valley, Spiti Valley, and similar regions.

The aim is to cover at least 10 schools, including monastery schools, and bring smiles to them.
A break-up and a rough estimate for the same is mentioned below –
APPROXIMATE COST
Basis 10 schools (including monastery schools), with an average of 50 kids per school – total 500 kids.
SPORTS

30 Cricket Bats (Rs. 15,000)
100 Cricket Balls (Rs. 6,000)
60 wickets (Rs. 10,000)
60 badminton rackets (Rs. 30,000)
300 Shuttle Cocks (Rs. 15,000)
30 footballs (Rs. 15,000)
30 basketballs (Rs. 15,000)
NOTEBOOKS & STATIONARY

1000 Notebooks (Rs. 40,000)
5000 pencils (Rs. 15,000)
500 pencil boxes + sets (Rs. 50,000)
1000 pens (Rs. 10,000)

ART & CRAFT

Crayons
Sketch Pens
A3 Sheets – White & Coloured
Oil Paints
Water Colours
Colour Pencils
Brushes
Colour Books
Rough approximation (Rs. 60,000)
While organising the events in schools and villages, food & refreshments are also taken care of.

If you have any questions, need any information, or want to volunteer, you can connect with -
Saurabh Sabikhi

(President, Spreading Smiles Foundation)
https://www.instagram.com/saurabhsabikhi
You can check out some past initiatives by Spreading Smiles here
(not so active on social media yet).
SPREADING SMILES INSTAGRAM

https://www.instagram.com/spreadingsmiles.foundation/
Registration Certificate

If you wish to donate books, stationary, any educational material, sporting or arts & crafts materials, you could send it at the above address, or connect with Saurabh Sabikhi (instagram ID above).

A big thank you :)