Even as the world was reeling down with the Pandemic, Maitreya's International has stepped up as THE STAR 2020 (recognized & appreciated by the World Book of Records) in healing the world in coping up and getting better.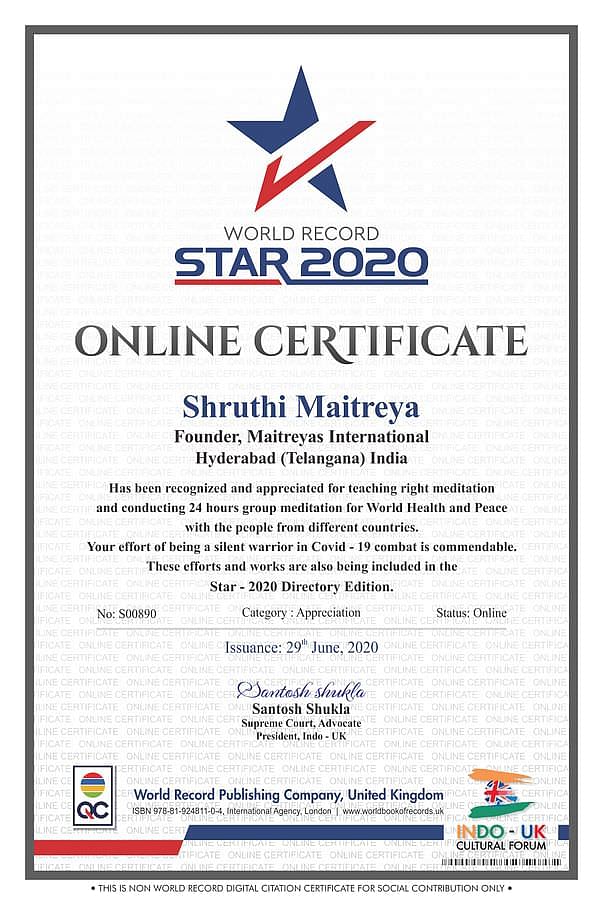 As a silent warrior during this COVID-19, we have been organizing intense online group meditation sessions for the last 8+ months. Our initiative of spreading the 'Right Meditation' has helped several people from India and across the world in dealing with Covid-19 not just at the physical level but at mental, emotional, and spiritual levels.
This way of meditation practice creates awareness in us of our thought patterns and consciousness making us emotionally fit. We believe this is the only way ahead to raise the immunity power at an individual level and human consciousness at the collective level.
Your contribution can complement our efforts in taking this to the nook and corner of India, especially the rural India that needs greater help at this hour. Your support is much needed and highly appreciated.