This initiative will support the poor, daily laborers, unorganized sector workers particularly migrant workers seriously affected by the coronavirus pandemic and month-long lockdown in Villupuram and Kallakurichi districts. Most of them are striving to get daily bread due to this unexpected crisis.
Mr. David one of the well-wishers and good friends of the Sparrows Nest Trust (SNT) donated Rs. 64000 to help the poor in need. SNT through community kitchen prepared and distributed food packets to poor, daily laborers and women in most disadvantaged villages nearby Tirukoilur Town and helped 300 individuals to get at least a one-time meal for over 3 days. While distributing food packets to the poor, Sparrows Nest Trust found that a considerable number of daily laborers, migrant workers return from the city struggling for daily living. Considering this situation, SNT plan to help the poor and migrant workers to get groceries to meet their daily needs.
SNT plan to distribute food material to nearly 250 families identified as very poor in Villupuram and Kallakurichi districts in Tamil Nadu. Widows, People With Disabilities, single-parent families will be given priorities.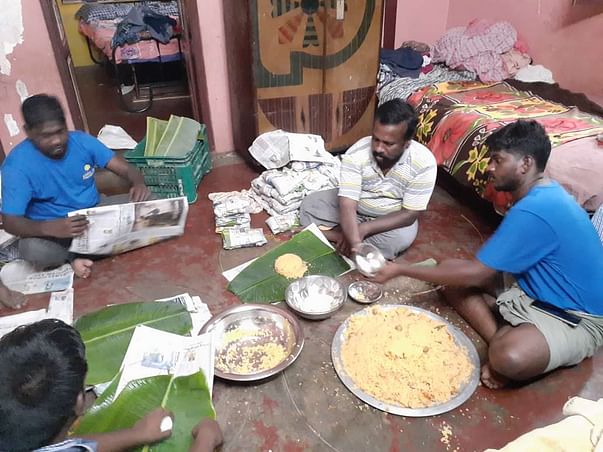 The food materials consist of 10 Kilo Rice, 2 Kilo Dal, 2 Liter cooking Oil, spices, vegetables. It is estimated that each food packets will cost a minimum of Rs. 1350 as per the present market rate. Hence we plan to support 250 families, which cost Rs. 1350 x 250 families = Rs. 337500.
SNT requests well-wishers to kindly donate for the cause. No matter how much you are giving. Every singly rupee will make greater impact and change in the community and your contribution will feed 250 families living in pathetic conditions.
I hope you will change the lives of several people by donating this good cause.
SNT will take care of distributing the food packets and take care of transparency and accountability.