My name is Mamta and I am here to raise funds for my cousin Sonu who is 25 years old. Sonu lives in Jalandhar, Punjab with his parents & siblings. He is currently seeking out a suitable job.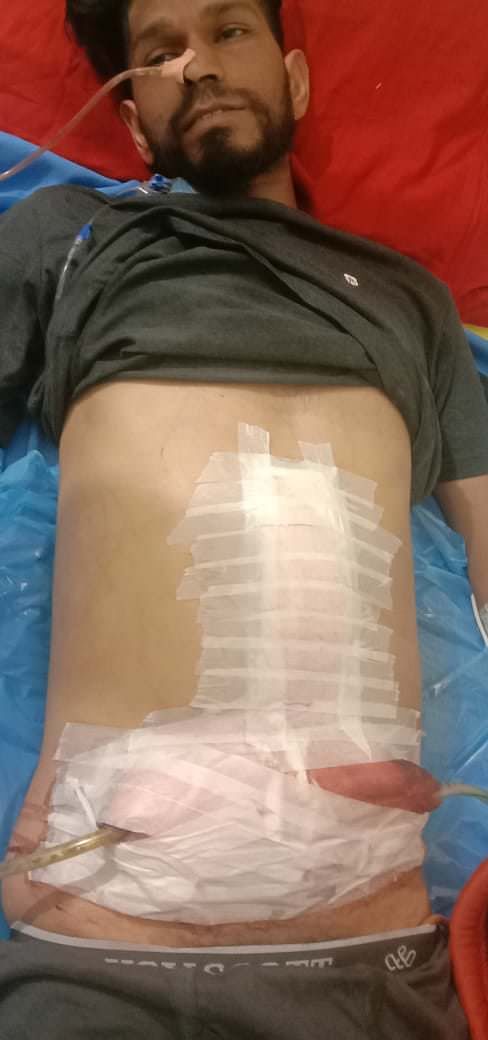 To make a living, his father works as labour. Sonu recently met with an Accident a few days ago, and he had some hurt on his legs and hands, later we took him to the hospital. But he was not able to eat or drink water, whatever he eats he was puking it. We took him back to the hospital and checked then we got to know that he has been hurt in his spleen and intestines also.
He is currently admitted and is in critical condition and receiving ICU Care at Karan Hospital, Samrala, Punjab. Doctors have suggested undergoing surgery. Until now, we have spent about Rs. 80000.
We've arranged the amount from savings & friends and relatives. In the next 30 days, we need Rs.400,000.00 more for further medication and his surgery. Please come forward to support my cause. Any contribution will be of immense help. Do contribute and share this campaign link with your friends and family as much as possible to help my brother.