Somnath Banerjee / Som / Somji – A happy soul who would greet anybody with a wide smile and impress them with his command over English language. Conversations with him was always fun and filled with laughter. While most of what he said always made sense, there were many times he would remind us all of Shashi Tharoor with his play and usage of word.
Somnath Banerjee succumbed to COVID on 11-May-2021. The news shocked us (his friends) and left us broken. If this was an impact on a friend, imagine the pain and agony that his close family must be facing.
Somji leaves behind a teen boy ( Shubham ) who is stepping into his 12th grade and his wife (Mousami Banerjee) who has ailments and is not in a position to take up any job. Somji was employed at Capgemini India (Banglore) and while the company is willing to offer a job to his dependents, unfortunately none of them would be able to avail this offer. A young Shubham is determined to ensure that his mother's medical needs are met and is willing to take up a part time job along with his studies – which was heart breaking to hear.
For those who know Som, I know we don't need any further reason to donate, but for those who don't know, but if you are here reading this – I implore you to make a generous contribution to support a family that has been broken beyond repair. A son who stands at an academic juncture & who could have used fatherly guidance , a wife who was dependent on him in more ways than one and financial liabilities to fulfill – both of them look at their clueless future as they try hard to accept the current reality. While none of us can do anything to fill the gap that has been left behind, as a fellow human, lets come together to make a generous contribution that will atleast the ease the situation for the family for the next few years. God bless !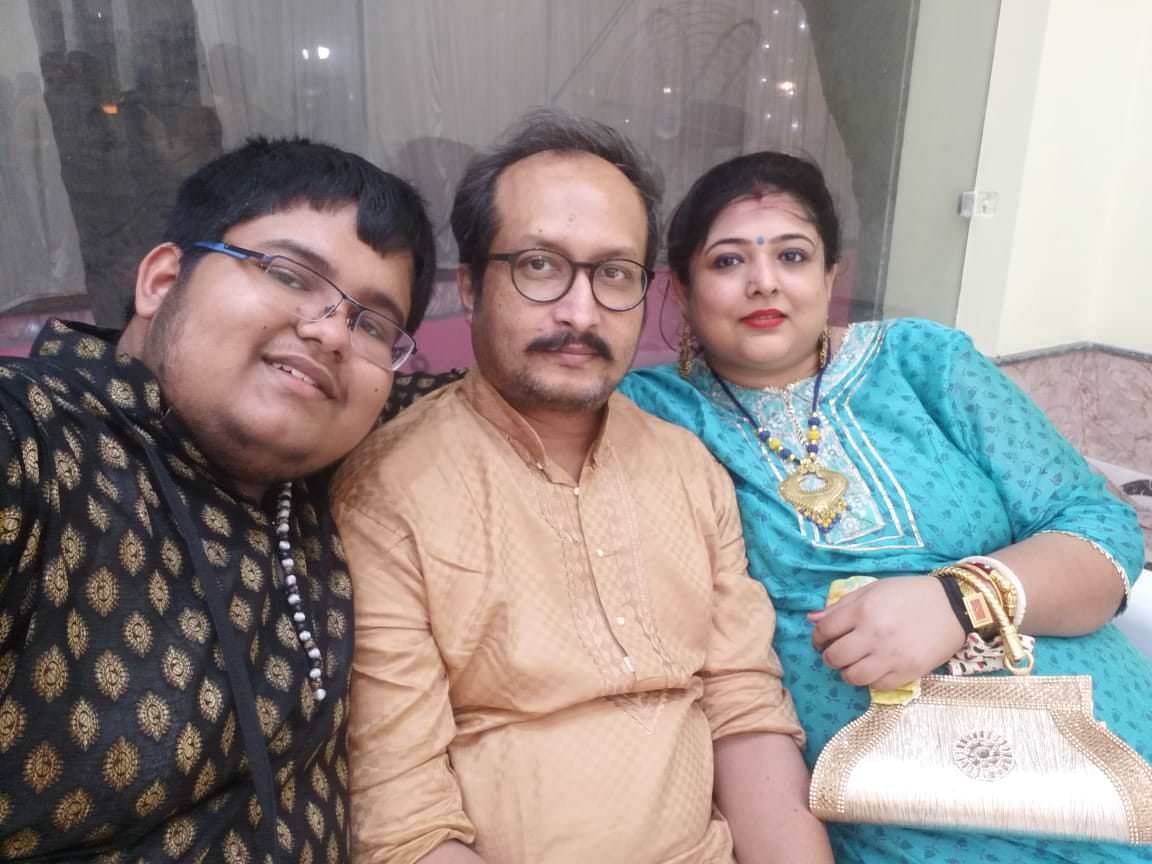 Somji with his family