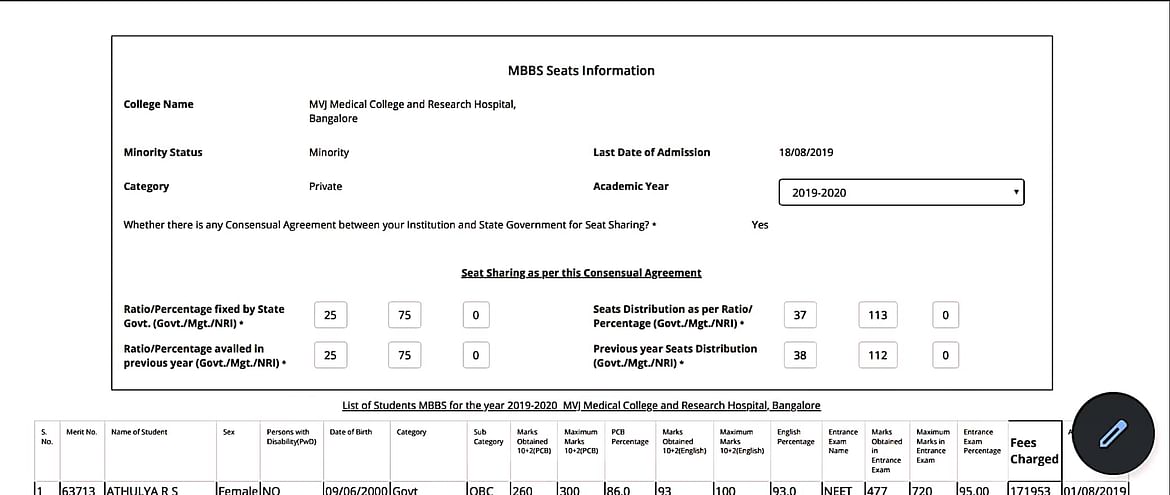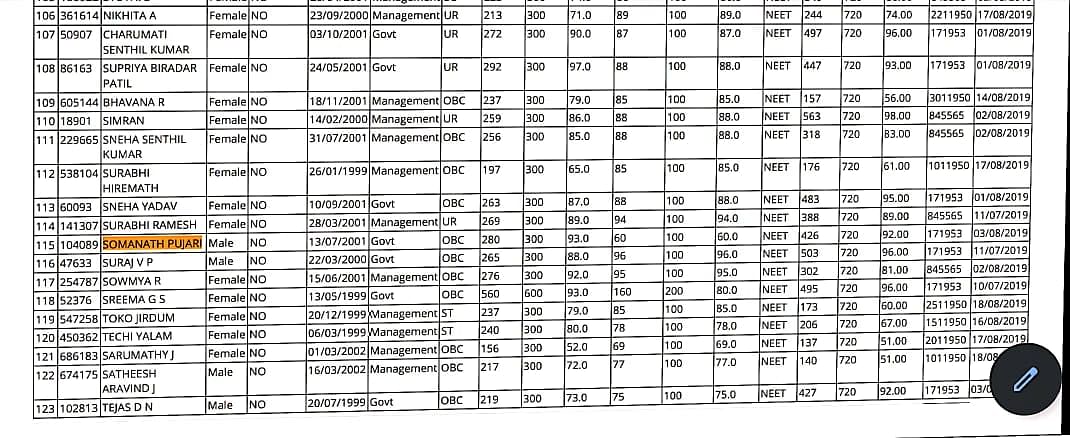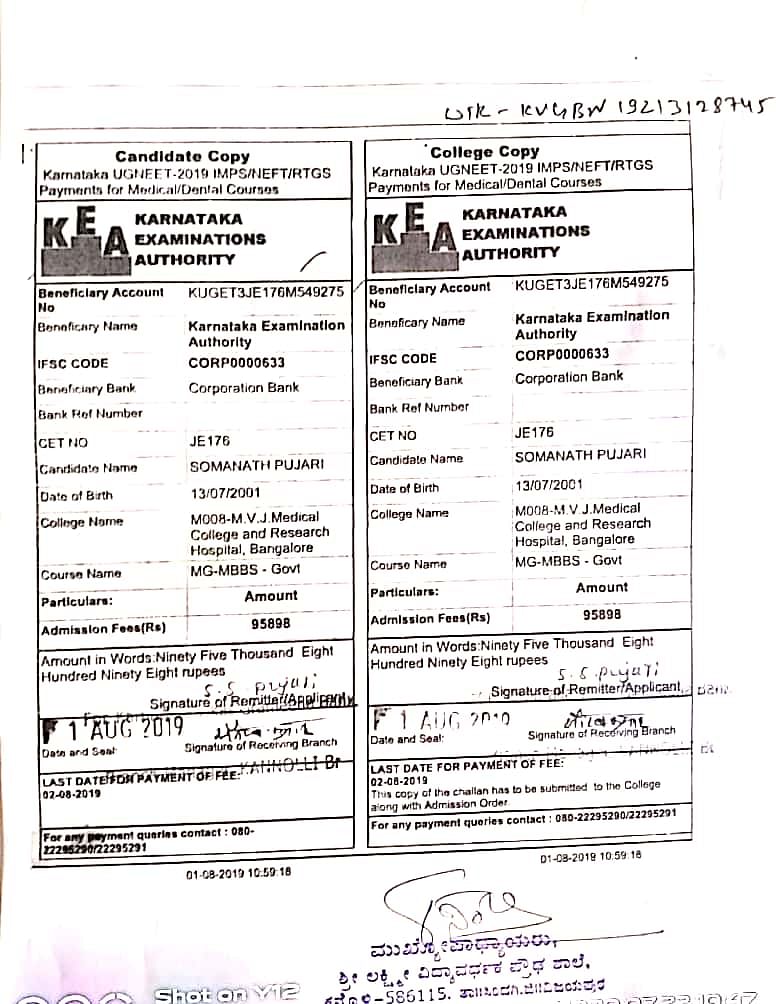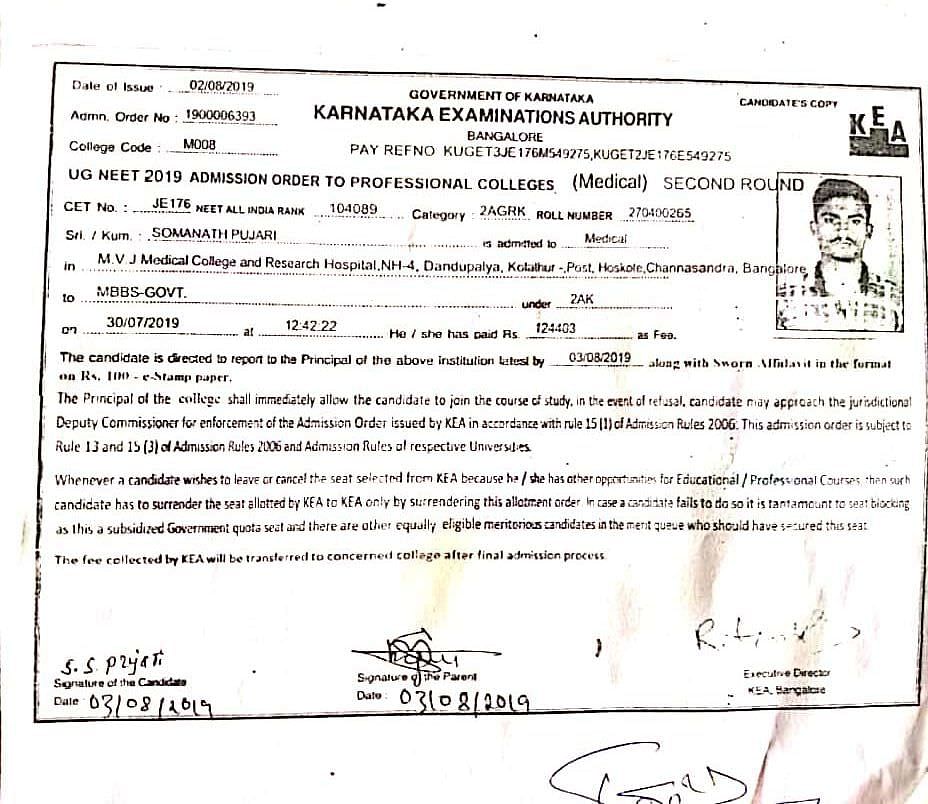 Somanath PujariJuly 27,2020
"I always believe in fact that,Service to Mankind is service to God,hence I worked hard and cracked NEET and made my dream to come true"-Somanath Pujari
Somanath Pujari is an MBBS persuing student, whose parents are migrant labourers and is from a very poor background.
He is a person of a Vibrant personality who always dreamt of serving the poor Mankind to such an extent of making every resource available for treating the Poor.
With such a will,,,he studied very hard and with God's grace as a fruit of his hard work,he cracked the most challenging NEET exam with a colorful score of 426/700 in 2019 and proved to be a true inspiration to the fact that Hard work never fails,,
However he managed to pay his 1st year fees with his Parent's hard work savings.
But this happiness did not last as we know,,The covid-19 pandemic created a huge impact on our economy and most of the migrant labourers had lost their jobs and had to leave the city.
Because of which unfortunately Somanath's parents had lost all their lifetime savings and they find it very hard even to meet their daily expenditure.
And now,,, Somanath has to enter his 2nd year of MBBS,,But he is required to pay an amount of Rs 1,26,000 which is a huge amount for students like Somanath who are from the poorest background.
So at this point of time Somanath and his parents are finding extremely difficult in arranging the fees and he was turned down by many financial institutions due to lack of Collateral.
So let's all lend our hand to this young student who'll be the future Pandemic warrior and serve the Mankind.