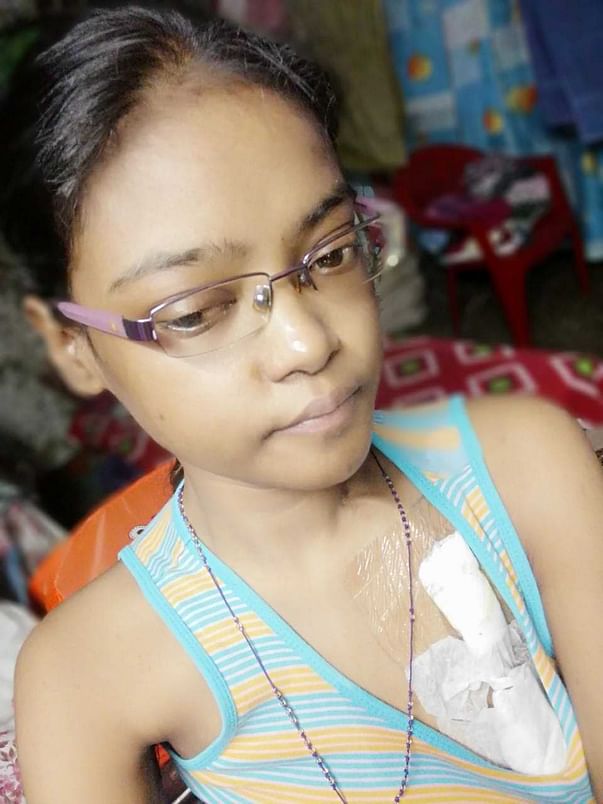 My classmate from Carmel High School Sneha Abreu- HS batch of 2008 and B.Com St. Xavier's batch of 2011 has a critical case of kidney failure for which she is undergoing dialysis twice a week. She had high diabetes since high school and the situation has worsened leading to kidney infection. In her situation kidney transplant is risky due to high diabetes, blood pressure, potassium imbalance and many other factors. To add to her misery, both her parents are no more (they previously suffered from high diabetes as well) and she is all by herself alone in this world with no elder relative support. She is working with TCS but presently she is under work without pay since due to her severe medical condition she hasn't been able to go to office for quite some time. She is getting only partial mediclaim which too will stop by the end of this month.
Many of you know how harrowing the kidney dialysis process is and it drains out your physical and mental strength. On top of that when one's parents not there in the world and with no work, there isn't any emotional or financial security left.
She has been suffering in silence and not let anyone the pain she has been going through. We came to know about this and contacted her when she finally broked down and said, "
I don't want to die
".
Imagine a young woman having to go through the thought of dying and not having any emotional nor financial support to see her through this. She deserves to live, just like everyone of us.
She needs around 33,000 per month for her bi-monthly hospitalization and dialysis charges along with various medications. Without a paying job and any elder support she has burned out of her savings and its getting incessantly difficult for her to continue this on her own.
We are trying to raise money to help her through the next 5 months of her ordeal and until she can hopefully find some solace.
Requesting everyone to please help her see this through! Let's bring sunshine and smile in someone's life!