India is witnessing a massive increase in the number of Covid 19 cases daily for the last few months. India has already become the hotspot as we have more than 25% share in the World's current Covid-19 cases.
The Nationwide lockdown during the first wave has already pushed us behind financially, and now the second wave is adding new figures. With lack of hospital beds, oxygen crisis and shortage of vaccines, things are taking a bad turn. To curb the spread of the virus, West Bengal is under lockdown for the next 15 days, and there is a high chance for it to increase similar to the first lockdown.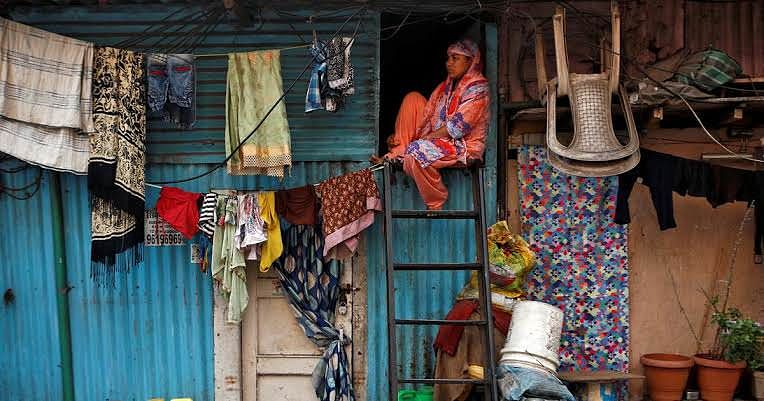 House Help without work due to Lockdown
The lockdown helps in decreasing the number of daily cases, but it comes with it's own set of problems, as daily wage laborers go without work, in turn not able to provide food for their family. As public transport is not plying, house helps are not able to go to work. As the return of the migrant laborers back to their native places are increasing, so is the number of unemployed people everyday.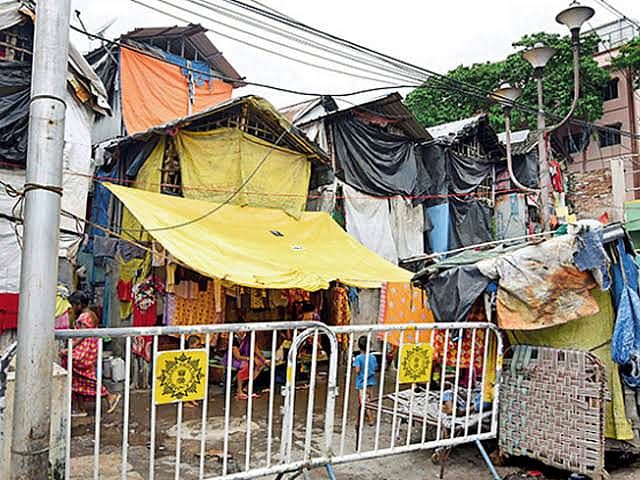 Kolkata Police Barricade in Slum entrance
One such slum, who are suffering due to the lockdown is Goragacha Slum near Garia Railway Station in South Kolkata, where most of the residents are daily wage laborers and house helps.
We assessed the immediate needs of the aggrieved community and made a list of things to do. The slum is the home to around 300 families and because of lockdown they are suffering as they aren't having the money needed to sustain themselves.
We have thought of helping these aggrieved families by providing each family with a food basket containing dry rations which will be containing the following items.
Rice 4 kg
Salt 1 kg
Oil 1 liter
Soybean 500 gms
Soap 4
Detergent 1kg
Pulses 500 gm
Potatoes 2 kg
Onions 1 kg
Sanitary napkin 1 pack
Puffed Rice 500 gm
Dish wash bar 1
Biscuits 2 packet
Masks (4)
Sanitizer
One food basket costs around ₹650, which will be provided to these families to sustain them during the lockdown.
Donation of any amount is welcome.
We look for to your Help.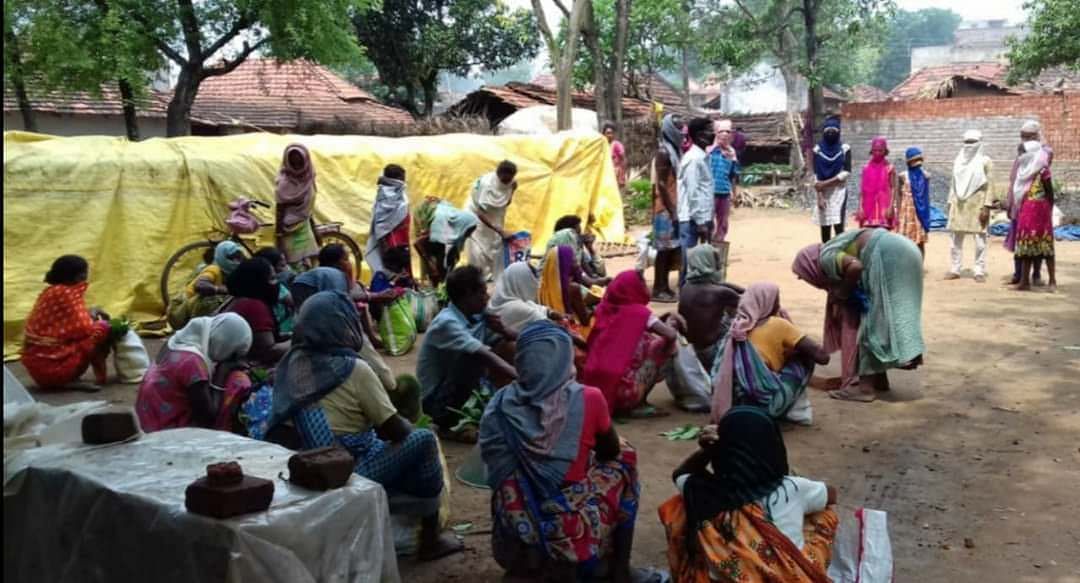 Last year's Covid-19 Food Drive