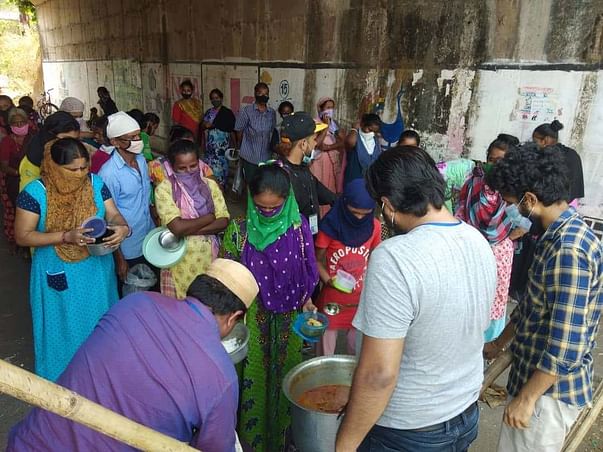 Shyam Devi Mata trust is committed to providing essential service to those affected by a coronavirus. Daily we are serving more than 10000 people, and numbers are multiplying day by day.
Simultaneously 4 teams are distributed food at 7 Locations. Thanks to all volunteers for their support. Keeping supporting our efforts, together we can overcome this pandemic. The funds raised will be used to provide food to them.
The plan is to deliver a kit of packed basic food raw materials - WHEAT FLOUR (Rs.150, 5kg), RICE (Rs.80), COOKING OIL (Rs.100), BISCUITS (Rs.20), DAL( Rs. 80), SUGAR (Rs.30), SALT (Rs.30). This expenditure list will be submitted to the SDM office and I and my cousins will go and deliver the packages to 500 people ourselves for the starters. We will add phases to affect more lives basis how the situation unfolds.