Hello, I'm Shristi -18 years old, I live in a small town in Kolkata. I'm here to plead to all of you who are seeing this, help me to raise funds for paying my semester fees. I'm pursuing full time BBA from an institute in Kolkata that is affiliated to Maulana Abul Kalam Azad University of Technology.
I belong to an unprivileged lower-middle class family with high aspirations in life. Getting a job as soon as possible and providing for my family has always been my first priority, so I chose to go with a professional course to enhance my employability. I selected the most affordable institute for the course and everything could've been perfect if covid 19 pandemic never happened.
My father is unemployed for a year now and my mother's income is not enough to sustain my education. We almost ran out of our savings and in huge debts which don't allow us to take any more loans. Student loan again isn't an option because both my parents as a guaranter do not qualify for the loan. I might be on the verge to drop out since my family is unable to sustain my study.
It is my humble request please help me by supporting with as much/little you can. Even if you can't donate anything, you can help me by sharing this and spreading my word. So that more and more people may see this and some of whom might donate.
Here is my detailed fee structure :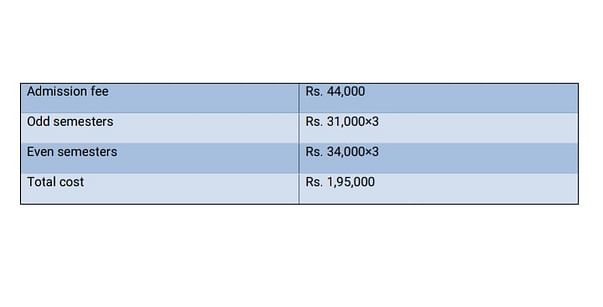 I have also attached the original fee structure from the Institute down in the supporting documents section.
My email : shristighosh023@gmail.com
Contact number : 8017632520