Shri Shyam Rasoi serves full meal thali with rice, roti, soya pulao, paneer, soybean, and halwa at Re 1 the poor in Delhi.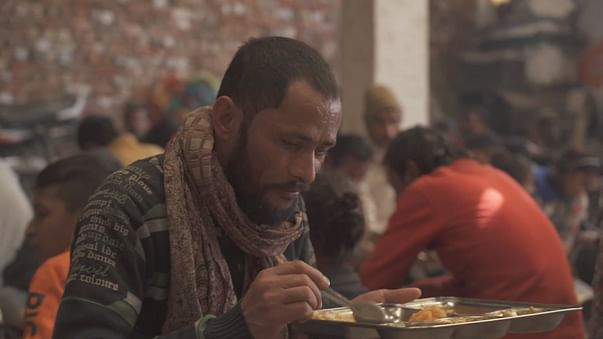 Parvin Singh Goyal, a small time notebook manufacturer, was commuting to Badarpur one day. He went into a small hotel to get some water when he saw a man with 10 rupees in his hand.The man pleaded with the shopkeeper to give him 2 rotis for the 10 rupees, but was refused. Seeing this Parvin felt terrible and gave the shopkeeper 100 rupees to feed the man.
When he returned home that day, Parvin had decided that he wanted to do something about this. Closing down his business, he set up a kitchen to feed the needy.
He started serving food at 10 rupees through Shri Shyam Rasoi.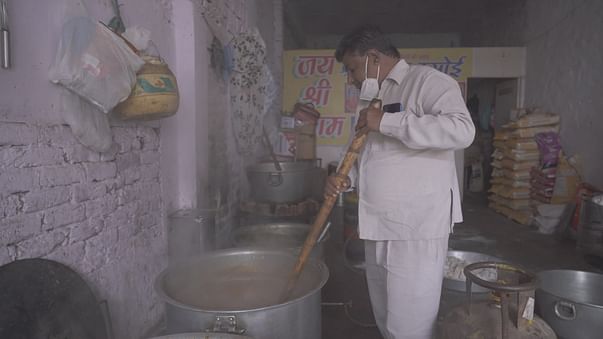 He also started providing drinking water for free in various parts of the city as he knew how expensive it was for a common man to afford bottled water. He employed rickshaws which carry around huge Jugs of cold water.
Wit the outbreak of COVID-19, people had no means to afford food anymore. They were jobless and Parvin realized that paying even 10 Rupees is gonna be impossible for them.
He decided to start serving the same meal at 1 rupee.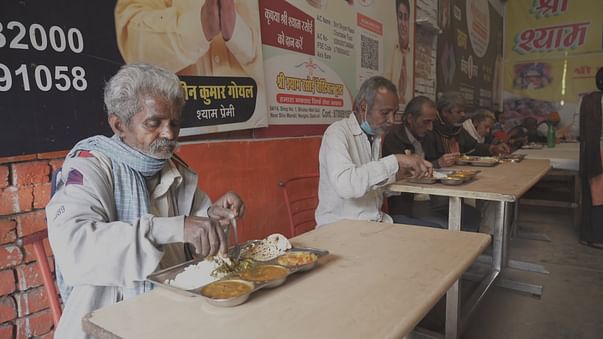 "I made it a 1 Rupee meal and not a free one as people wont feel like they are benefitting from charity. But you can still eat with us even if you don't have that 1 rupee."
People from all across Delhi now come to Shri Shyam Rasoi these days. There are families who have been eating with them everyday since months.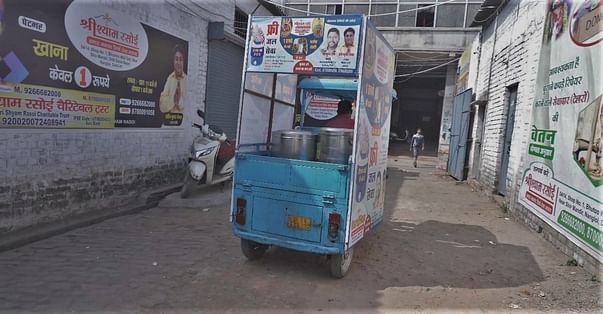 Apart form this, they also deliver food to old age homes, orphanages and Schools for the Blind. They even cater for weddings and funerals of the poor. Another group of people are the bystanders from various hospitals in Delhi who have comefrom outside the city. With more and more people coming to the kitchen for their daily meals, the expenses for cooking is going up. Affording the raw materials and other supplies is becoming a real struggle.
Also they are in need of more rickshaws to reach out to more parts of the city and deliver food to more communities.
Your contribution can help Goyal realize his vision of a hunger free India.