I am Shreemoyee Chakraborty. I rescue, rehabilitate and rehome animals on the streets of Kolkata. I am doing this fundraiser for Baby K and Saheb receive treatment in Chennai.

Baby K lost her mother to a vicious dog attack. Baby K was also attacked. She survived with a spine injury. She was taken to Dr Gopal Samanta who suggested surgery as the only option to rectify her paralysis. However we don't have the equipments and infrastructure required for surgery in kolkata or nearby states. I got in touch with Dr S Ayyappan from Chennai through Dr Samanta's reference. Dr Ayyappan, is one of the few vets in India who specializes in spine rectification surgery of small animals.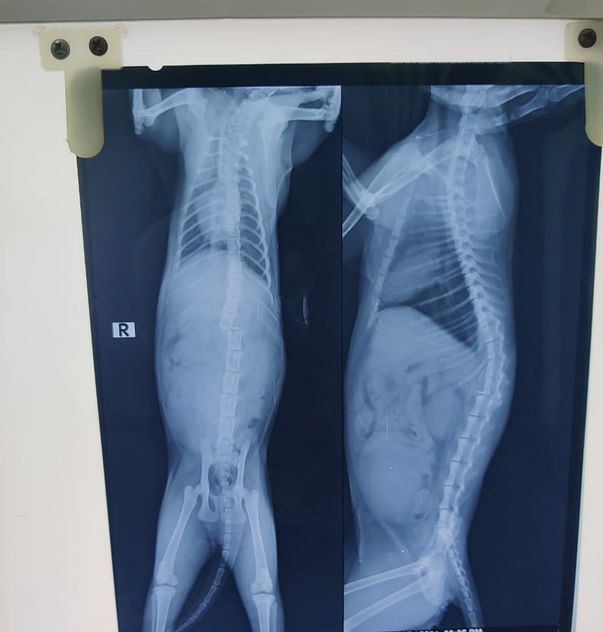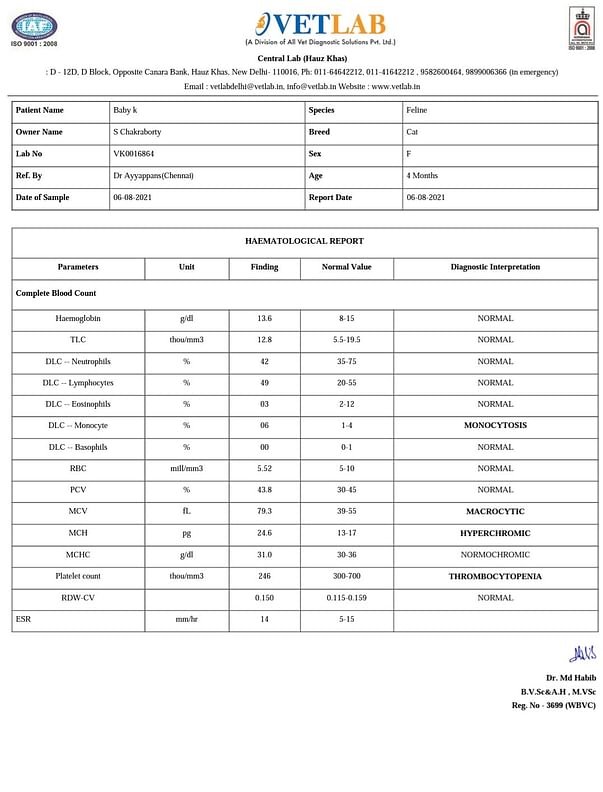 This is Baby K's only chance. We have to travel to Chennai for the surgery. She has 10% chance and I want to take the chance. Baby K is only 3/4 months old and has her entire life ahead of her. This surgery is life saving for her.
Saheb, was a pet dog. He was adopted from the streets by a family who later abandoned him and left him at the mercy of teh cruel streets. Being a pet dog he didn't have the skills required to survive on the streets and soon succumbed to multiple diseases. I picked him up in a deplorable condition. He couldn't even stand up when he was picked up.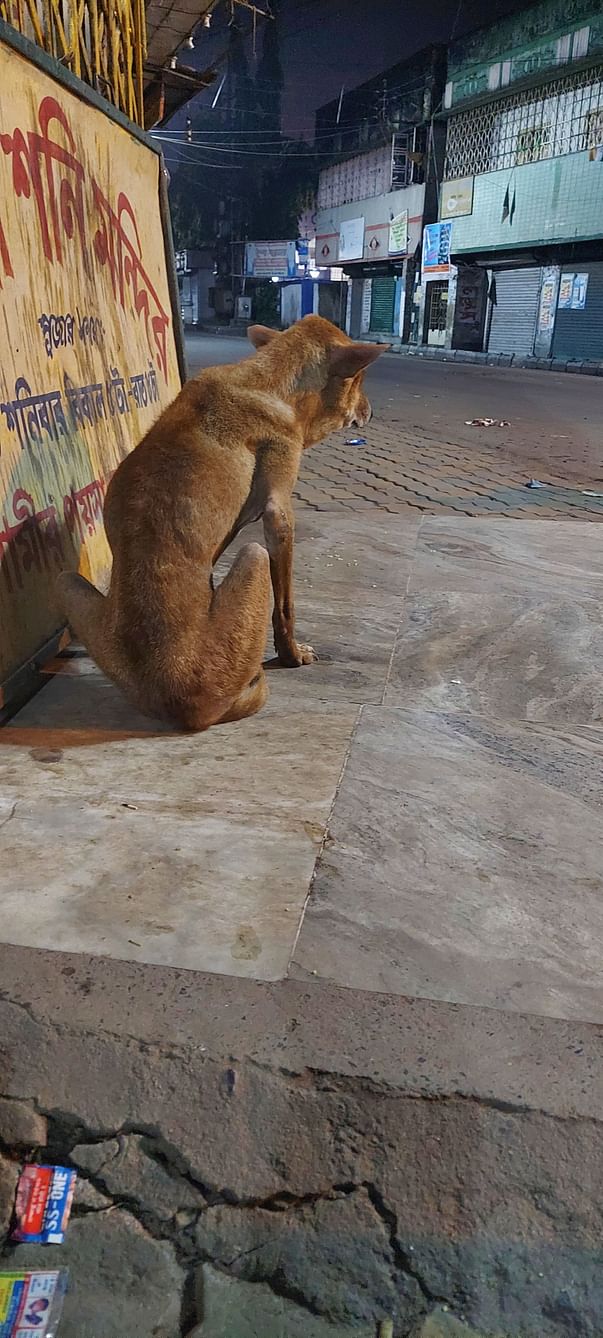 He was diagnosed by Dr Samanta of multiple disorder including tick fever.
Saheb underwent a blood transfusion.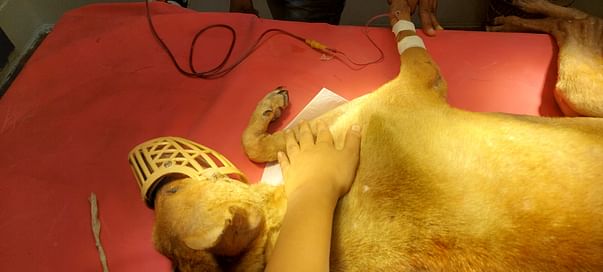 Unfortunately he had an immediate reaction to the transfusion and was almost died the same day. He was saved by Yasmin that day and has a second chance at life.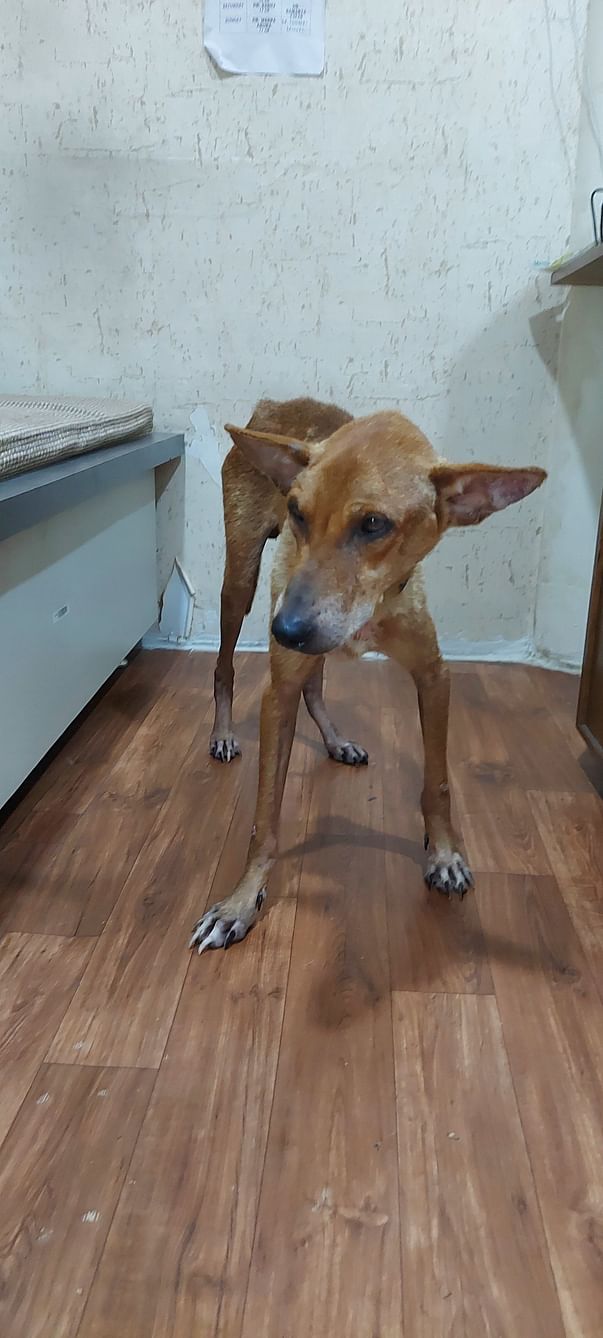 One week into the transfusion, Saheb has been experiencing multiple non-epilectic seizures.He had an episode before transfusion too. He needs to get a CT Scan and MRI done. We don't have the facilities in the city. I have decided to take Saheb along with Baby K to Chennai to get the tests done and also get a consultation from a neurologist there.
This is perhaps their only chance. I know that to many they are street animals, but every life matters and every life should be given a chance. I can't do this alone and I am asking for help with the cost of travel, their stay at the hospital, tests and treatment. Please do consider helping if you are able.