"I had been following all the instructions that were given to me by my doctor in order to have a healthy delivery but still my baby is in the NICU fighting for her life"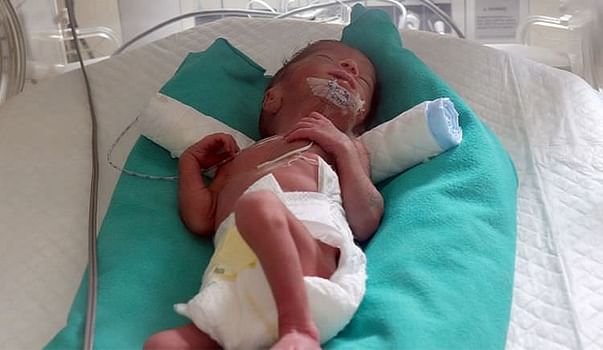 On May 26th, 2020, Reeta was blessed with a baby girl but unfortunately,
she had to be taken to the NICU immediately after her birth as she was a premature baby.
Every time her daughter's delicate skin was pricked with sharp needles, she could feel a piercing pain herself. She blamed herself for her child's condition as she could not help her.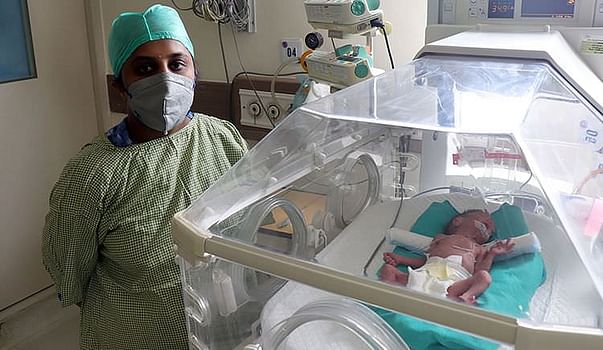 The start of something terrible.

It was the night of April 16th, when Reeta woke up with complaints of difficulty in breathing. Shivam kushwaha immediately called the local doctor.

The doctor examined Reeta and suggested that they visit the city hospital as there might be some complications due to her pregnancy. They immediately rushed to the hospital. The doctors there conducted some tests and informed the couple,

"Reeta's BP was high 100/170 when she came in. Difficulty in breathing was the symptom of it. Since she is pregnant, we would like to keep her under observation just to confirm that there are no other complications. As of now, there is nothing to be worried about"

The couple instantly agreed to the doctor's advice. After trying for 4 long years, Reeta was finally pregnant and so they did not want to take a chance.

During her time in the hospital, Reeta would sincerely follow the routine. She would take her medications on time and have a proper sleep to have a healthy delivery. Shivam kushwaha, on the other hand, would work overtime and visit her at night.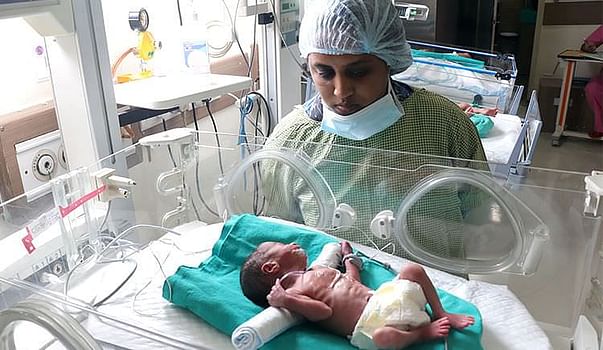 However, on May 12th, Reeta started to experience abdominal pains. The nurses rushed in to the ward and gave her some medication but the pain did not subside. She had started to bleed and so the doctors decided to take her to the OT and perform an emergency procedure.

The husband was in a state of shock. Moments ago they were smiling but now his wife was being rushed into the OT. He waited outside anxiously, praying to God to protect his family. A few moments later the doctors informed him about the situation,

"Your wife's cervix was not strong enough to hold the baby inside and that is why we had to do an early delivery. Your child is in a critical situation.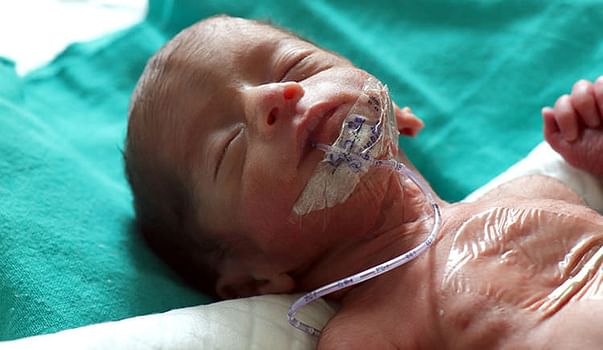 We had to transfer her to NICU and put her on a ventilator to help her breathe. She will have to stay there for a minimum of 5-6 weeks."

Shivam kushwaha suddenly felt his world collapsing in front of him. He had been working so hard every day and still, he could not do enough to protect his child. He was feeling ashamed.

Later when his wife gained consciousness, he visited her just to check on her but Latha said, "Shivam, I saw them take our baby out of the room. Why won't they let me hold her Shivam... Talk to me"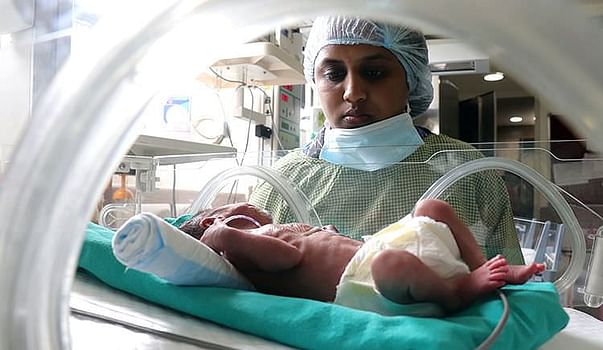 Shivam kushwaha gathered courage and told her about their baby's condition. She could not believe what she had just heard. Shivam kushwaha tried to calm her down but she
started blaming herself for her child's condition.
The couple was going through a terrible situation. Their days would pass by looking at their daughter struggling to breathe in the NICU. Reeta would go on for days without eating. Despite the nurses not allowing her to watch her daughter, she would wait near the NICU so that she could see a glimpse of her daughter.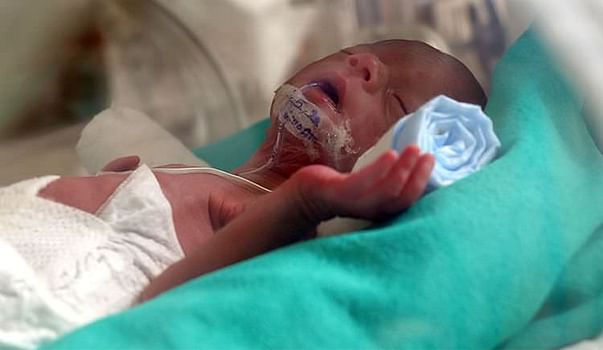 The situation is only getting worse for them as they have run out of money to pay for the treatment. Due to the complication of premature birth, the results were uncertain and so the doctors had to prolong the child's stay in NICU. They
require an additional Rs. 15 Lakhs ($20,000.00) to continue the treatment but they have nowhere to go.

The parents need your support
They had already asked their family and relatives for funds and took huge loans. This has made them come to a situation where
no one was willing to lend them more money.
The couple needs your help. With your support, the couple can save their child and go back to being a happy family.