My Friend
SHIKEB AKRAM
(UHID: ASH1.0000453307) 22 Years old student Studding B. S. Abdur Rahman Crescent Institute Of Science And Technology. He met with
Road Traffic accident
(Two Wheler rider vs Bus) at around 9.30 pm on 19.02.2021. He was admitted under
TRAUMATIC BRAIN INJURY
on 20.02.2021. He is under Emergency right front to tempero parietal Decompressive craniectomy and evacuation of intracerebral hematoma on 24.02.2021 and left frontal external ventricular drain placement on 04.03.2021. He may need 2 more weeks for hospital stay.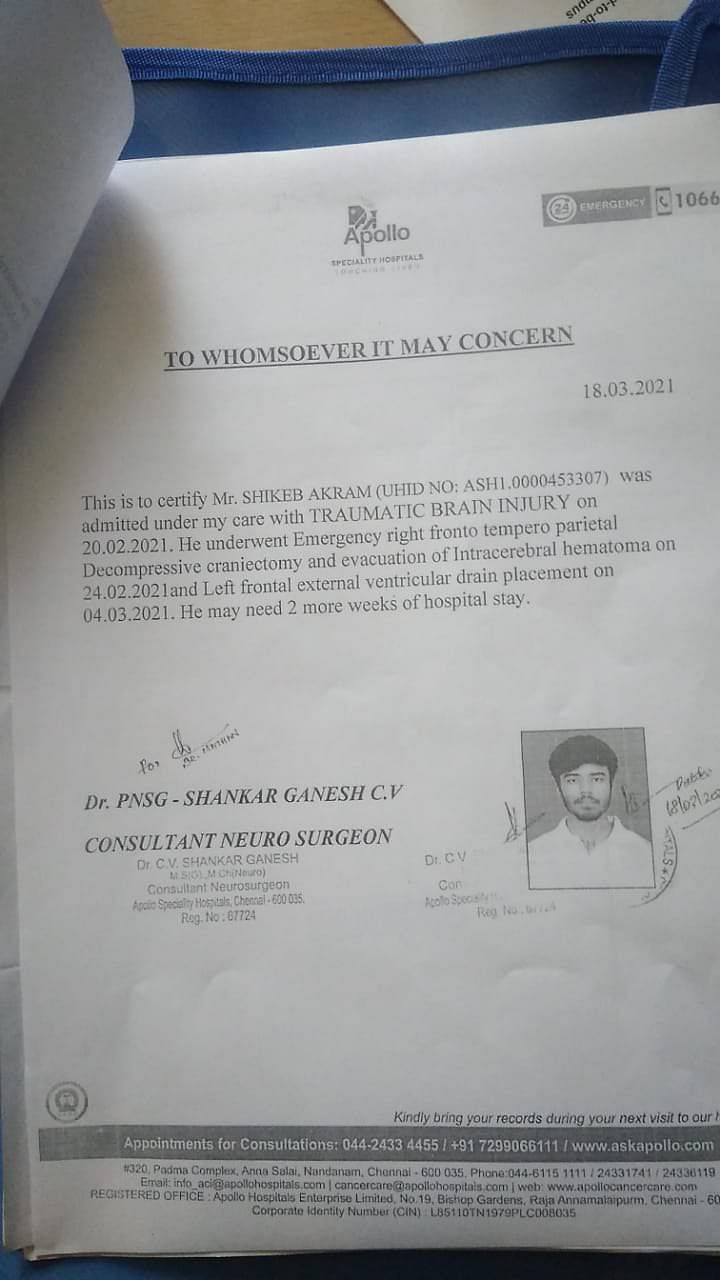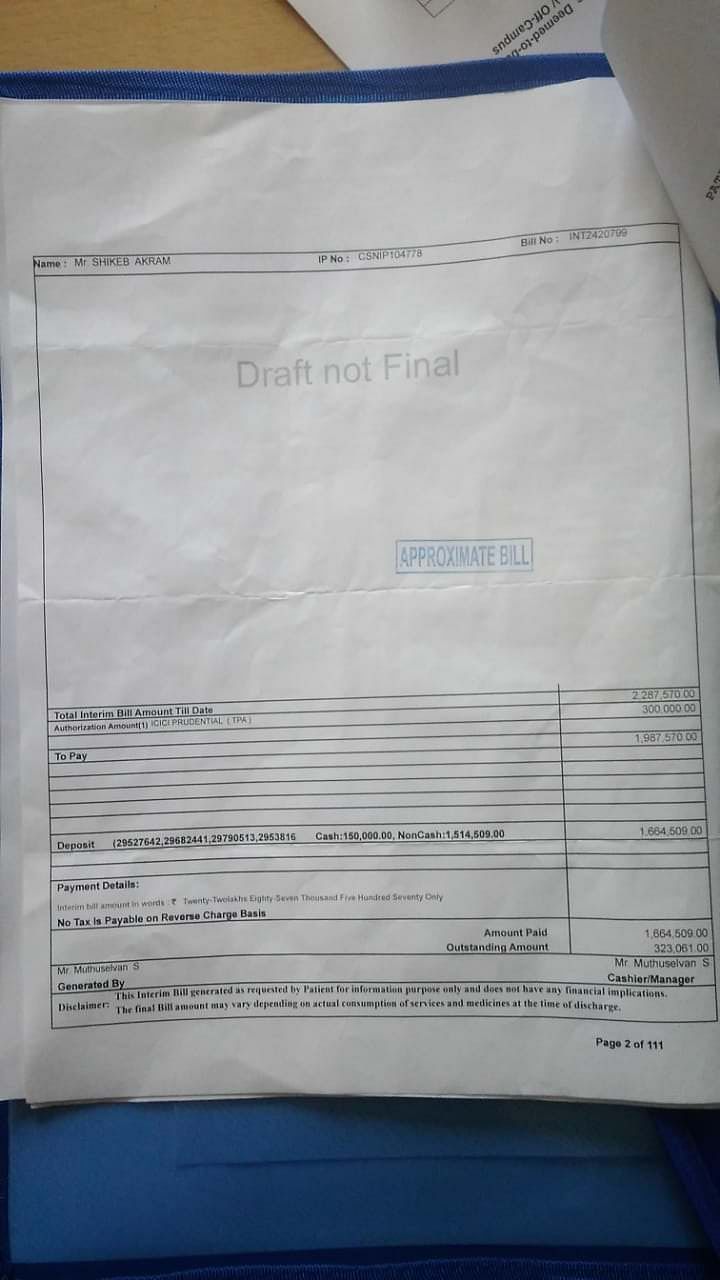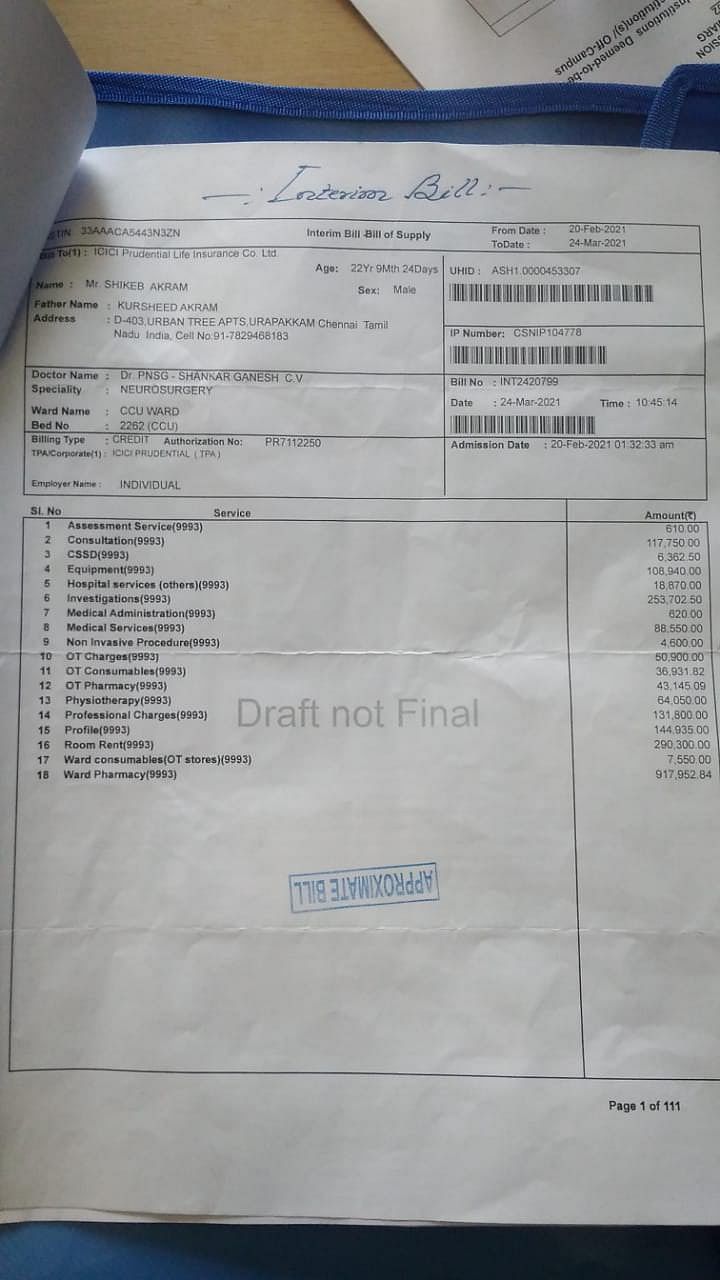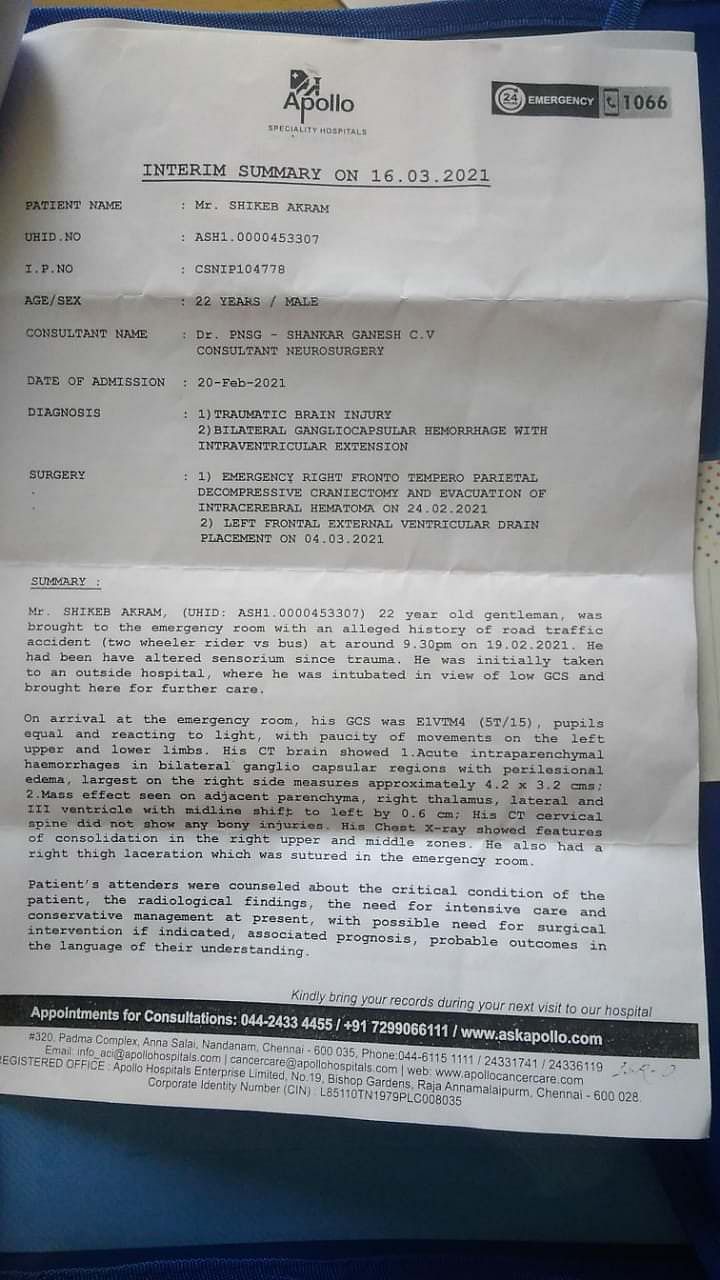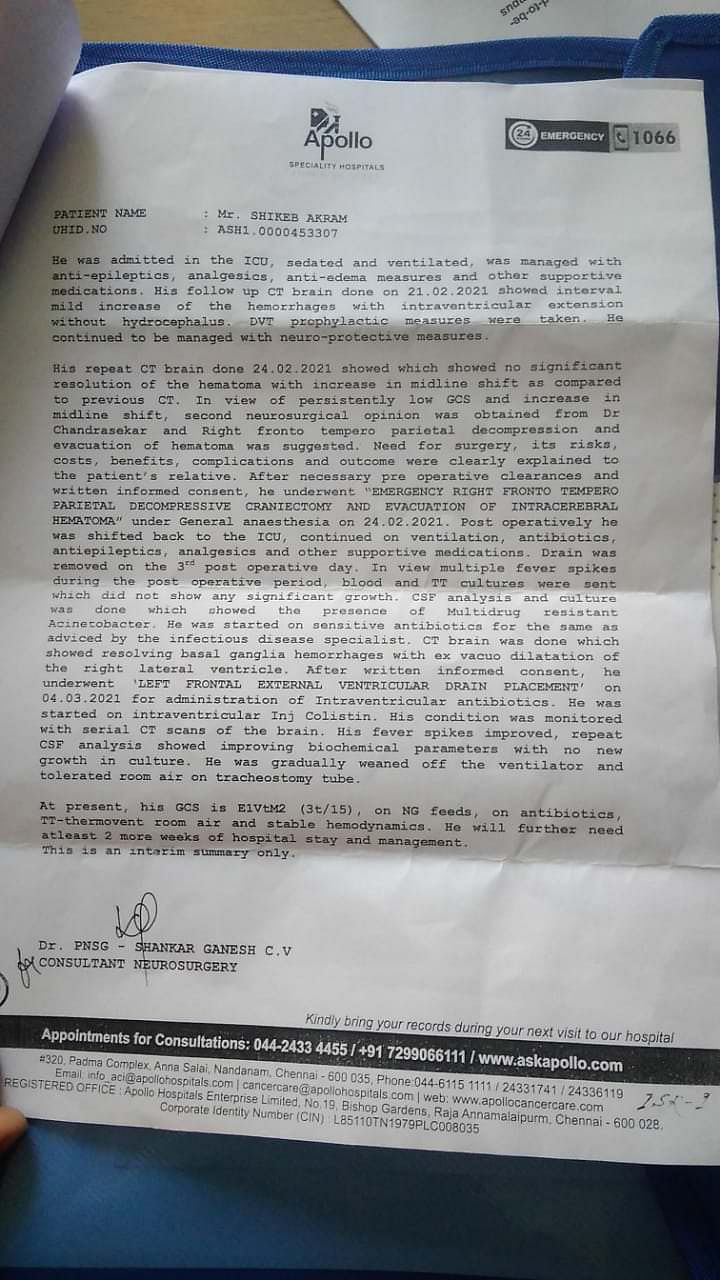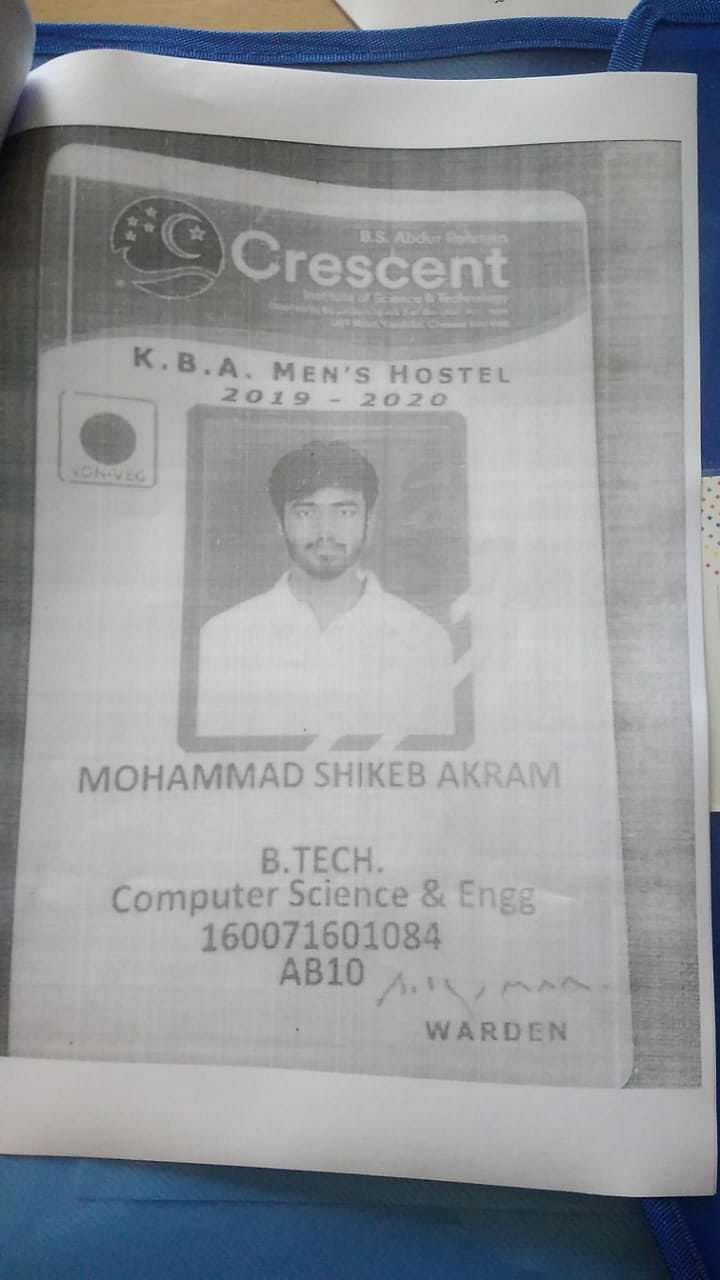 His Family is Suffering to arrange Cash for his Treatment .Kindly Help them with the Amount you can.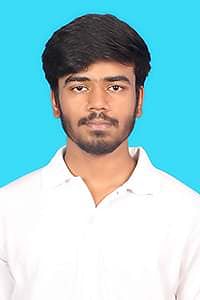 Save His Life !!!! Thank You !!!