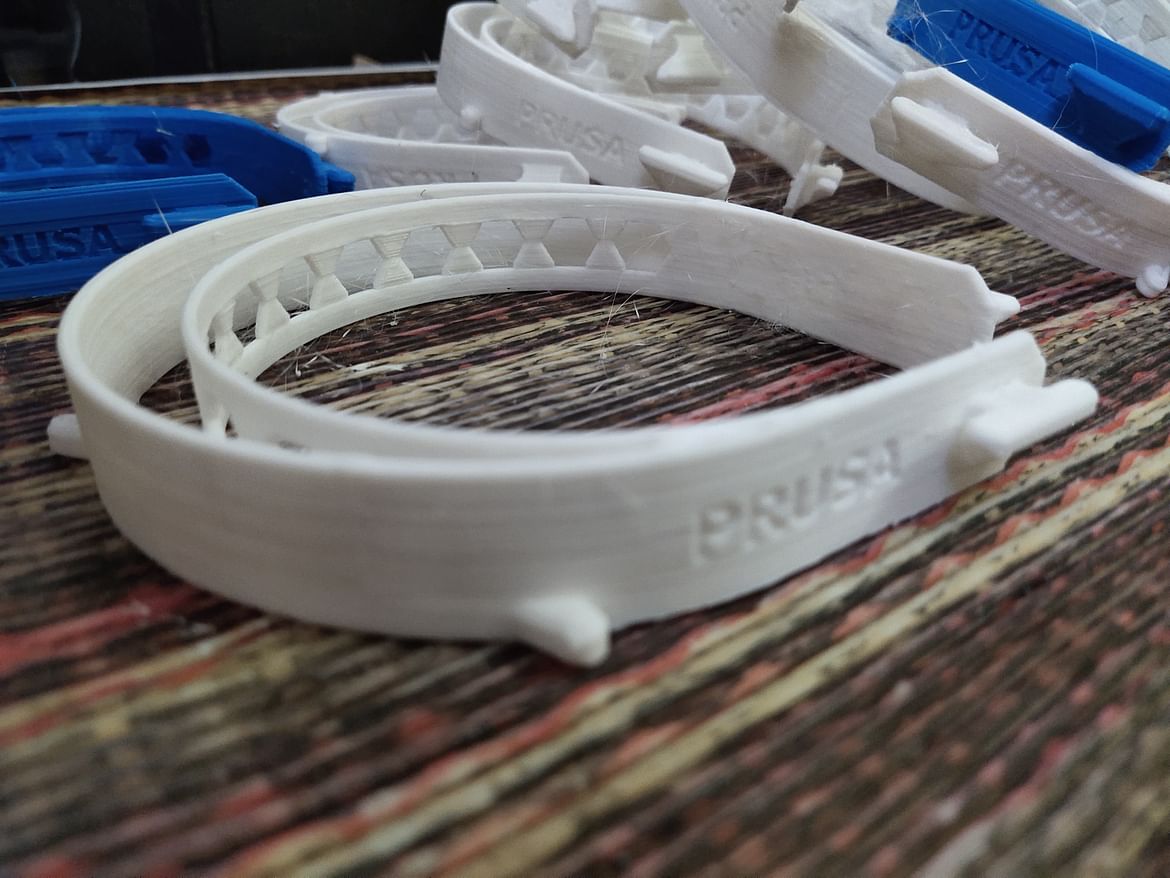 KINDLY NOTE, THIS IS A NON PROFIT INITIATIVE AND WE ARE GOING TO DONATE THE FACE SHIELDS TO THE FRONTLINE HEALTHCARE WARRIORS AND POLICE . THERE IS AN SHORTAGE OF PPE(PERSONAL PROTECTION EQUIPMENT) & EVERYONE WHO CAN HELP SHOULD HELP!
We are raising funds to provide 3D printed 1000 Face Shields initially. We have already printed over 20 pieces/day and are working hard to increase production to 100/day by 18th April using additional Equipment we have ordered.

Our Main Target is to provide the Face Shields to Healthcare personnel at local BMC Dispensaries and Hospitals in Suburban Area and Police .

The average cost along with transportation is coming to Rs 130/mask.

We have already started the printing process of face shields and are sure that people will help us in our endeavor.
We have already Started producing the FaceShields and are awaiting PVC sheets for frontal assembly.