An 85-year-old identified as Shantabai Pawar performs "Lathi-Kathi" on the streets to earn a livelihood in western India's Maharashtra. Shantabai resides in the city of Pune with her family of orphans she takes care of.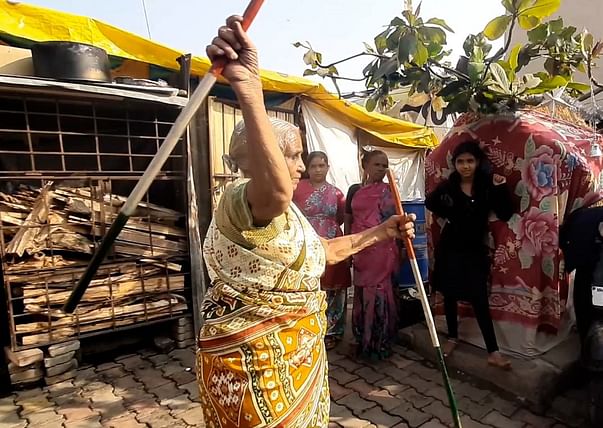 Shantabai wields sticks with perfection and displays her skills in the Indian martial art form for livelihood. She learned this art form when she was just eight and has been continuing to perform ever since to support her family. Her art form is linked to the Dombari community, which is a nomadic tribe from the state. A video of her, displaying her skills in the Indian martial art form for livelihood, had gone viral on social media in 2020. But here's more to her story-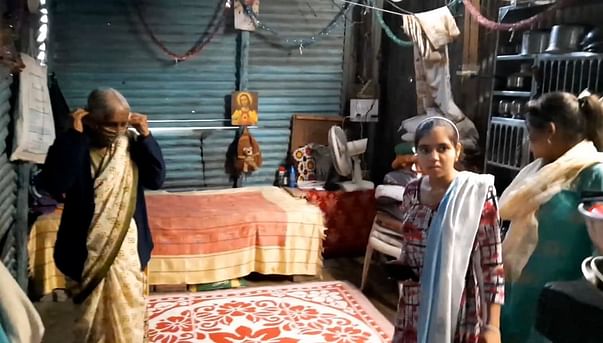 "My husband was an alcoholic. He died when he was half his age, and the whole responsibility fell over my shoulders. I moved here in this slum ever since as we had no home of our own. I got both my sons married.
Unfortunately, one of my sons died a few years back and his wife (my daughter in law) ran away with another man, leaving behind their four kids."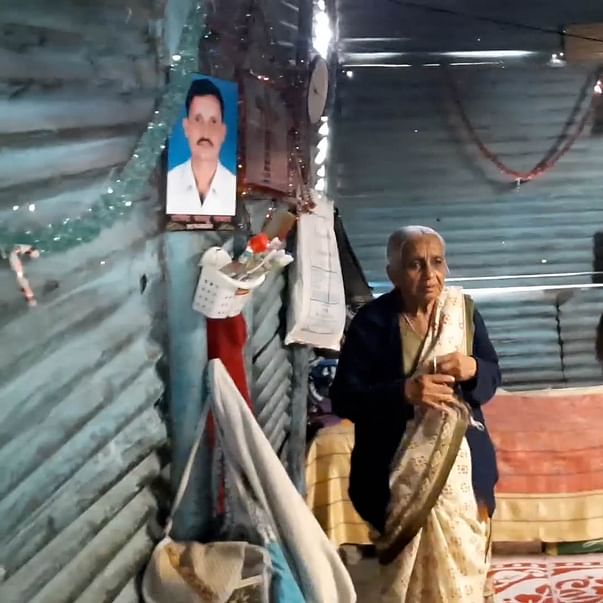 Despite being 85-years-old with a broken arm, Shantabai brandishes the stick in her hand. Inspired by her troubles, she works every day in various parts of the city to solve her family's financial problems.
"My other son can't work as he gets seizures frequently. His wife died after giving birth to their 5th newborn son. So, again I have another five children to look after."

She committed her life to provide safety and care to her 9 orphan grandchildren and her son with Epilepsy and has built a livelihood for them. Shantabai is the sole breadwinner and strives to build a better life for everyone in her family.

Many have advised her to stay indoors during Covid-19, yet she ventures out each time. Despite the virus, she has no choice but to go on the street & perform.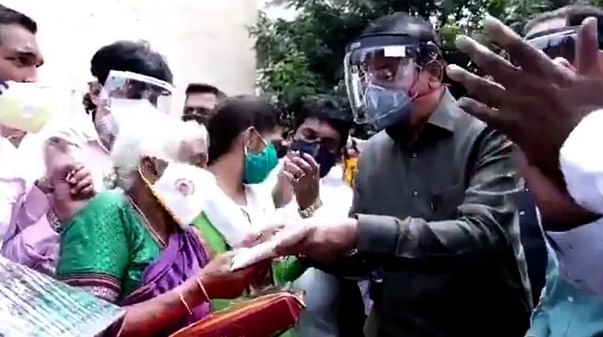 Shantabai Pawar received help from well-wishers post her virality in July 2020, but the support was short-lived. She has received help from society and is thankful for all the help and warmth she had gained. "We received food, soaps, oil, everything that we needed was provided. With the remaining money, I thought of building a shelter for these children in my hometown. But halfway through the work, I ran out of money and I couldn't finish the construction."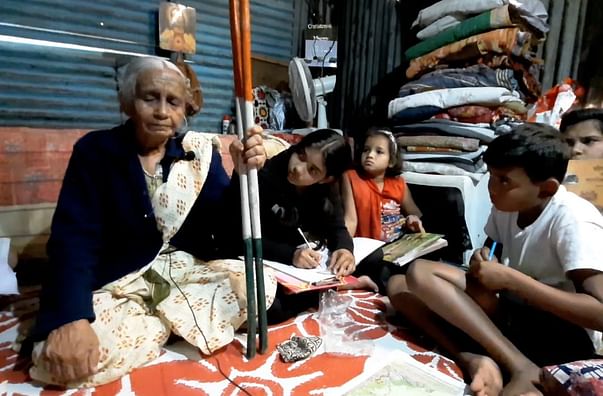 "I have stood strong all these years alone, I took these sticks in hand and pleaded to God to help me. 'God if you want to kill me, I am ready to die on the streets, but not sitting at home and doing nothing. My grandchildren need me....'", Shantabai broke down.
She wants to give her grandchildren a roof over their head, but she can't do that without your help!