When you are at the age of 48, you have got so many responsibilities of 6 family members. What will happen if the future of your family is at stake due to your health condition?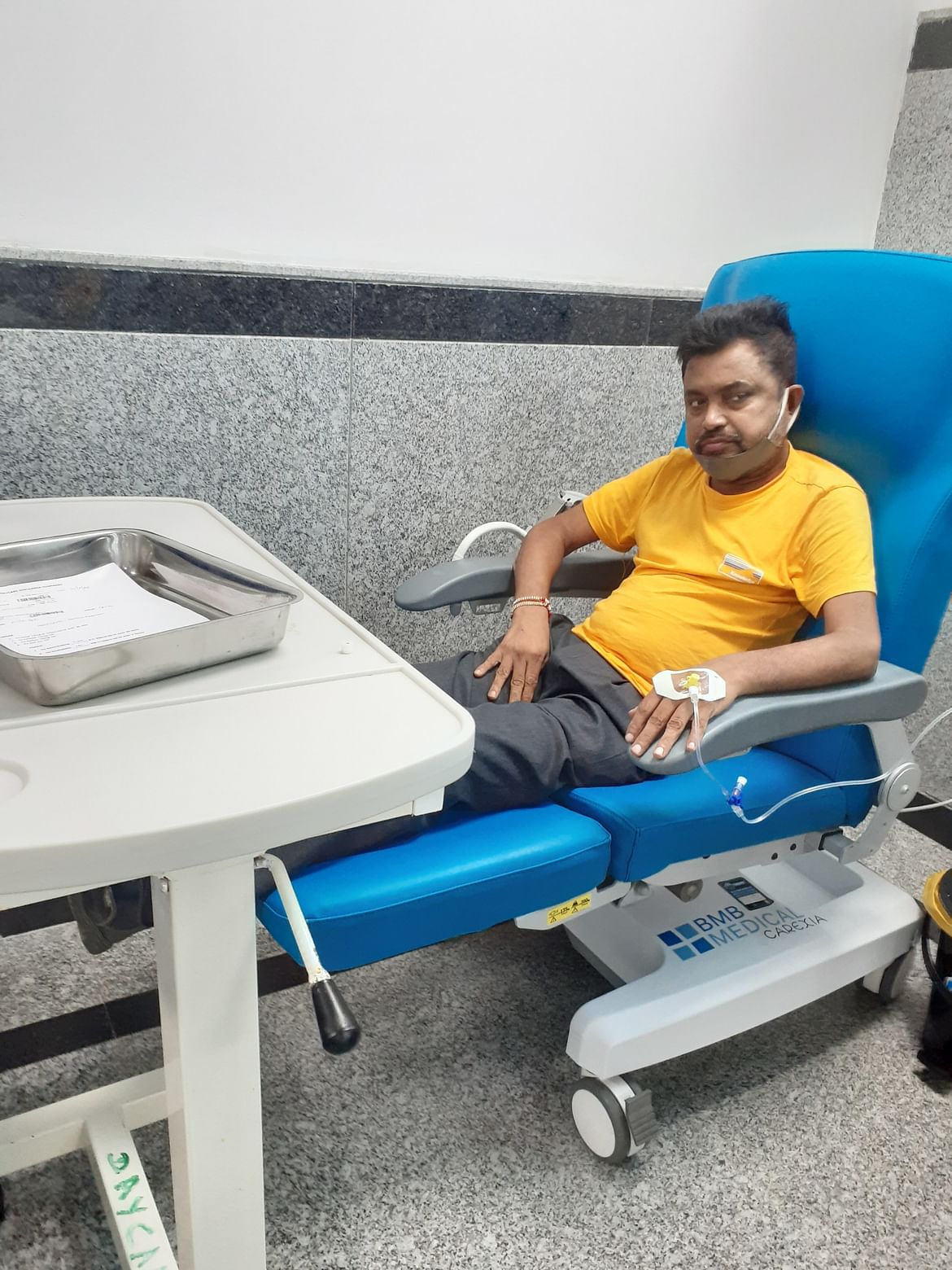 Shambhunath Singh is suffering from Gallbladder and liver cancer and also handicapped in rail accident and in urgent need of funds for treatment.
In his
family, he has a wife , two sons and two daughters
. My father was working under a private color company and used to get a salary of Rs 5,200 per month. In month of February 2020, his liver problem started so we started treatment in patna but later when he became serious we move toward Delhi on 20 march 2020 for better and free treatment of cancer.
But it was our unfortunate that total lockdown started on 22 march 2020, due yo Covid19 and all Government cancer hospitals refused to take new patients. By seeing serious health condition we move toward private hospital (Dharmashila Narayana hospital). All though it was out of our financial capacity. But have to admit him.
Currently, my father is undergoing chemotherapy on the alternate week basis which is costing Rs 22,000 per chemo. amounting to nearly 50,000 per month including medicine. He have to take 24 chemotherapy.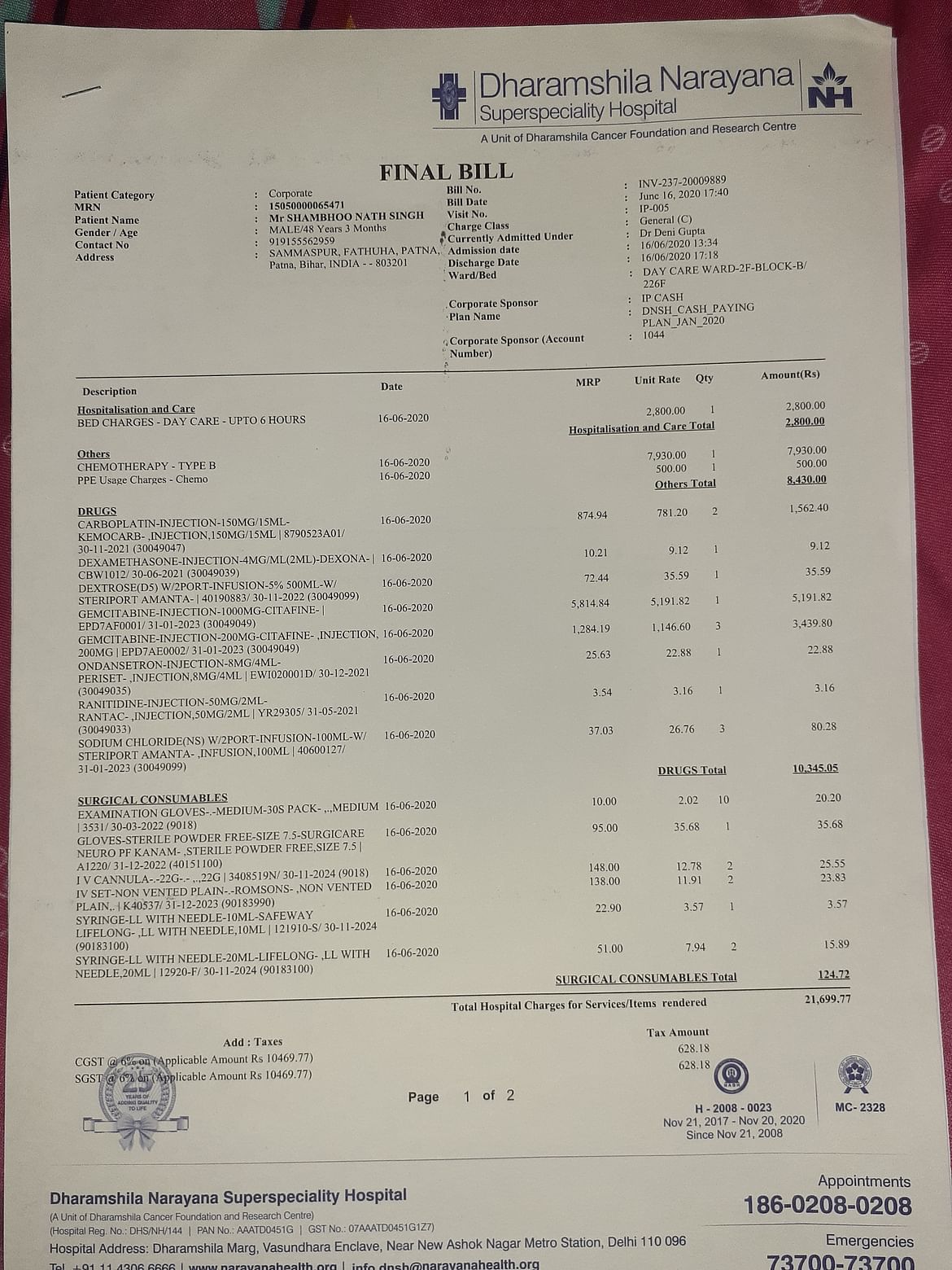 My family is looking forwards your kind support as our family is already broken due to the current debts.
Our family is already in debts of Rs 4 lakhs and we are losing hope.
please help!!!