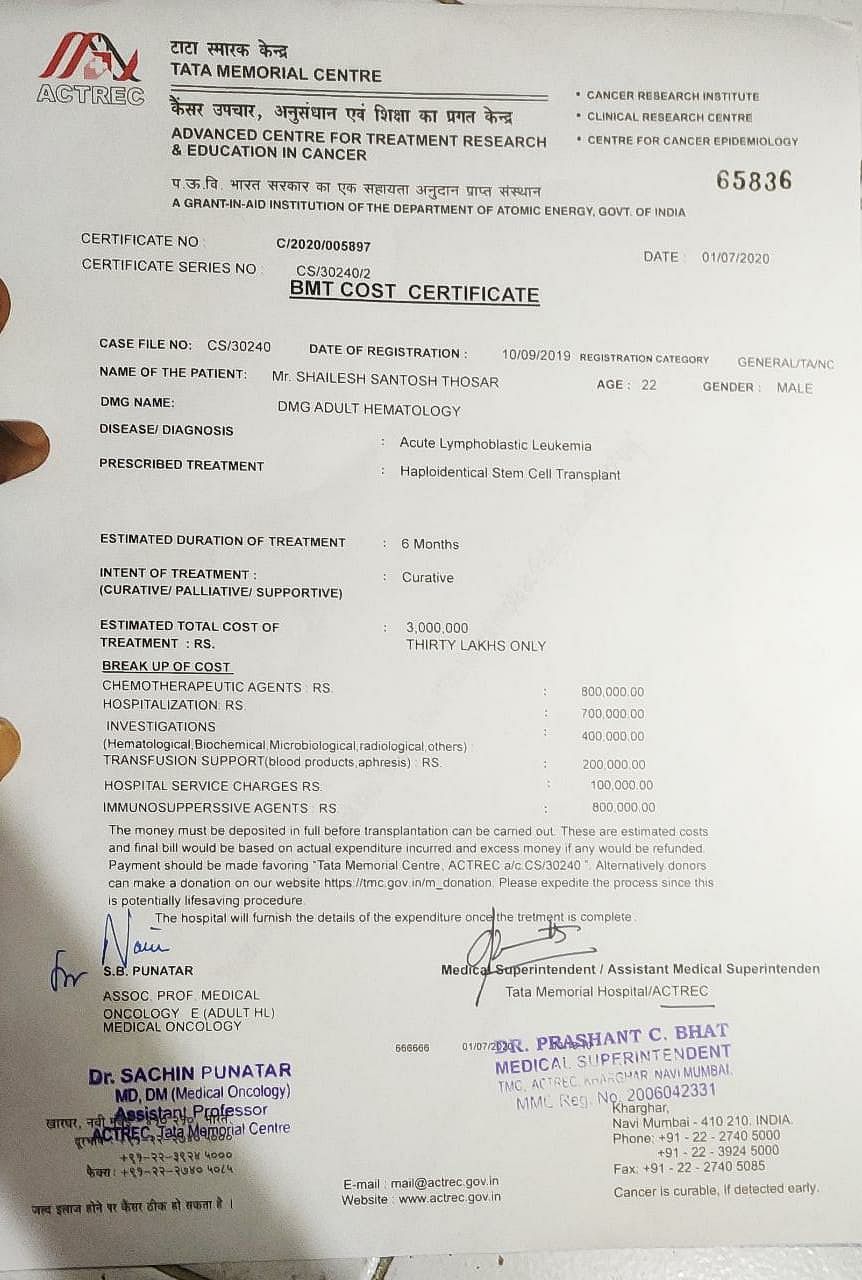 Help us save a life. Mrs. Shaila Thosar, our household maid has been with us over 5 years now.
Her elder son 22years old just beginning life on own is suffering from Acute Lymphoblastic Leukemia and is prescribed Haploidential stem cell transplant at Tata Memorial Hospital, Mumbai. He was working in a departmental store and had to stopped working due to his failing health & treatment.
Her younger son is still studying in Junior College. Her husband is daily wage earner and these days she totally dependent on her monthly salaries from various houses she used to work.
With the current lockdown situation, this family is under a lot of financial stress with all savings exhausted in the treatment elder's son initial diagnosis & treatment charges were well over 6lakhs.
The Haploidentical stem cell transplant would begin only after depositing INR30Lakhs (3000000INR) and would complete in 6 month time. This amount is just an estimate and the hospital will provide the details of expenditure after the treatment is completed.
We are trying to do everything we can for this family & our maid's son. Every smallest financial help now would be a huge support.