Bhajiba is fighting with Lung infection (more than 50%) caused by Covid, he is on a ventilator and he has to pay 135,000 per day.

Background:
This is to save our friend Bhajiba Shaik aged 27 who is a resident of Vijayawada. Though Bhajiba did not move out of his house, unfortunately, he has been detected with Covid Positive first week of May and got treatment from home isolation, meanwhile, he is unable to breathe freely so his brother arranged Oxygen cylinders. after one week pulse rate went down and by CT SCAN result they got to know that Both Lungs are Infected more than 50%.
So for better treatment and lack of beds availability in Vijayawada he has been moved to STORK HOSPITAL, KOMPALLI (HYDERABAD).
Health Started critically deteriorating and he is on Ventilator. The saturation keeps fluctuating CT Severity 23 and heart rate is 69 as of May 14. It's been 5 days past and the infection in the lungs is not subsiding. doctors suggesting "To get rid of lungs infection he need to spend minimum 7 days on Ventilator". for this treatment they are charging 135000 rupees per day.

Requesting Help From Everyone:
As of now, the Bhajiba family has spent more than 3 lakh rupees, being a middle-class background they are not able to afford more than this.
per day hospital charging them 135,000 rupees and he has to spend at least one week on a ventilator, so the paid amount should be more than 9,00,000 (NINE LAKH RUPEES)
We request your generous contributions and support which will help Bhajiba to get better treatment and we all can save him out of the Critical situation.
Thanks, everyone for your support.

We will coordinate with Milaap and ensure that funds will be handed over to family for Bhajiba medical treatment.
Please find related documents: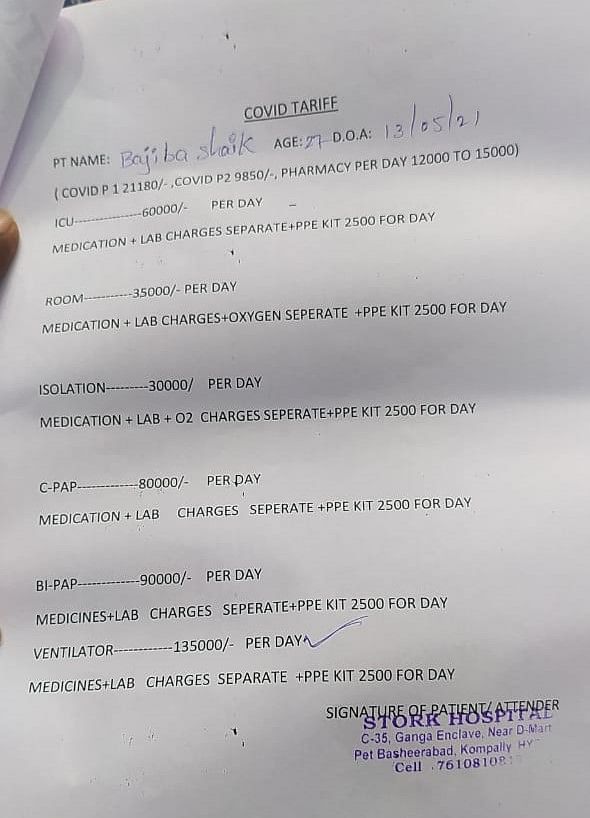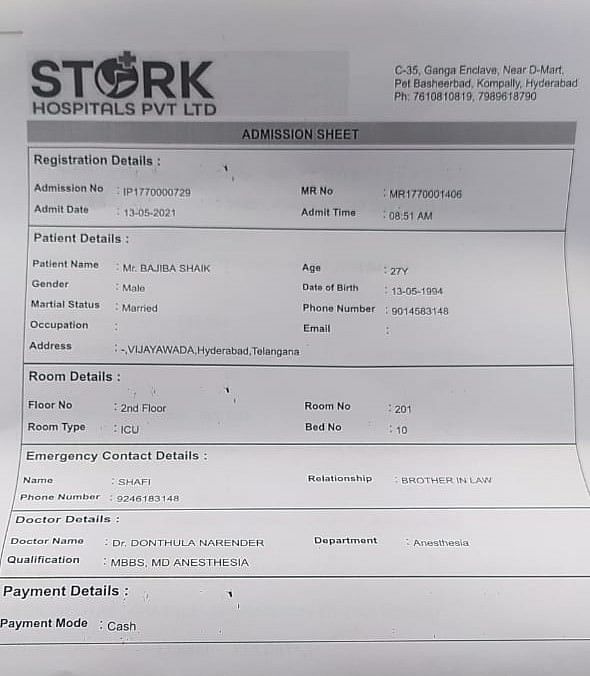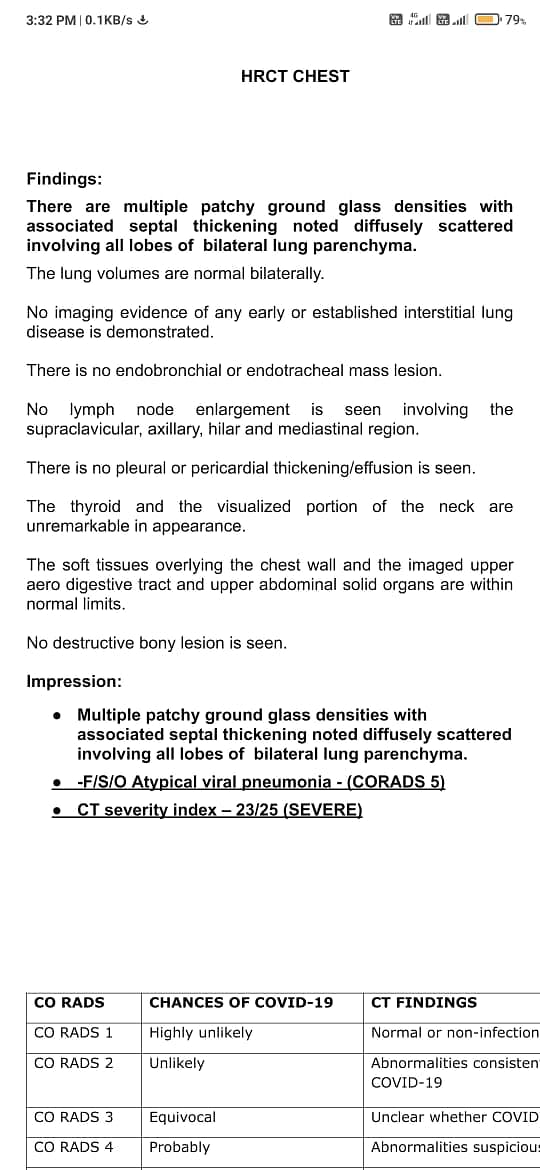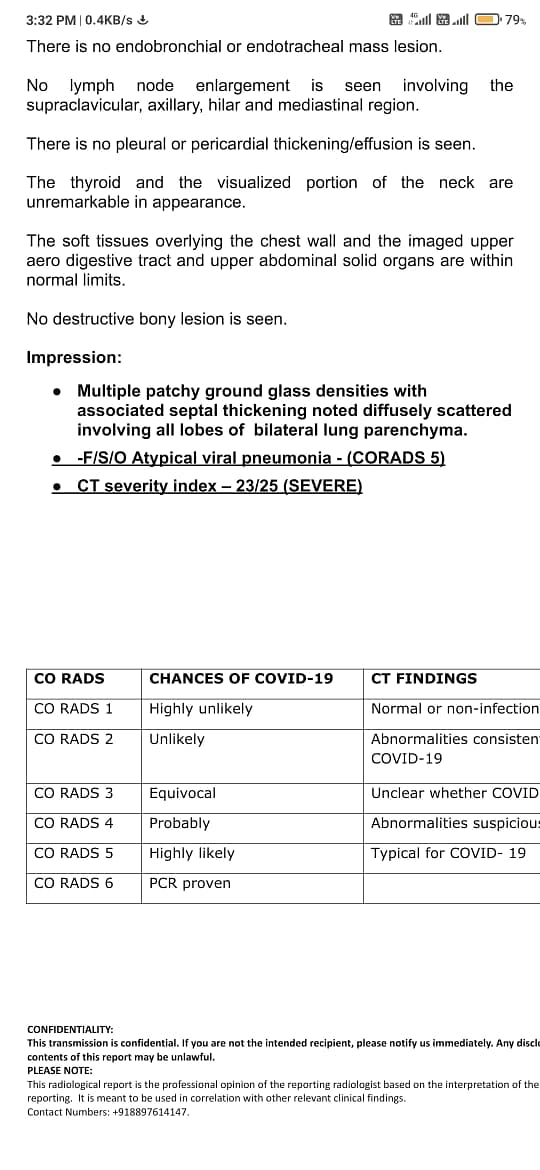 ***END***