The Bay of Bengal region has seen 26 of 35 of the world's deadliest cyclones. However, the city of Kolkata and large parts of Bengal are often spared the worst of the terrible storms because of the 'Sunderbans', a sentinel that guards the outpost of the intemperate sea, an area that once consisted entirely of dense mangrove forest, but is now inhabited by over 3 million people who eke out a meager agricultural existence in the deltaic-islands, experiencing terrible catastrophe with tragic regularity.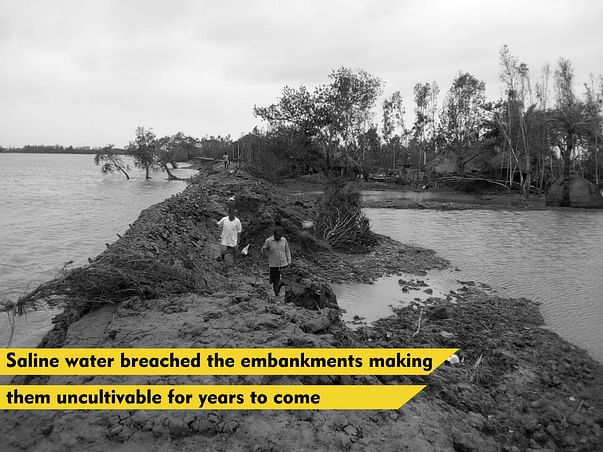 One of these 3 million people is Pranabesh Maity. 11 years ago, he saw cyclone Aila ravage his island, blowing away tin roofs like sheets of paper, and destroying mud houses like sand-castles in a beach. The brackish water breached the embankments and flooding into fields and ponds rendering them barren for years to come, turning thousands of people would turn into economic refugees. He founded the Sunderban Green Environment Association (SGEA), a grass-roots organization that worked tirelessly year after year to alleviate the hardships of the villagers, through plantation drives, awareness campaigns and educational programmes.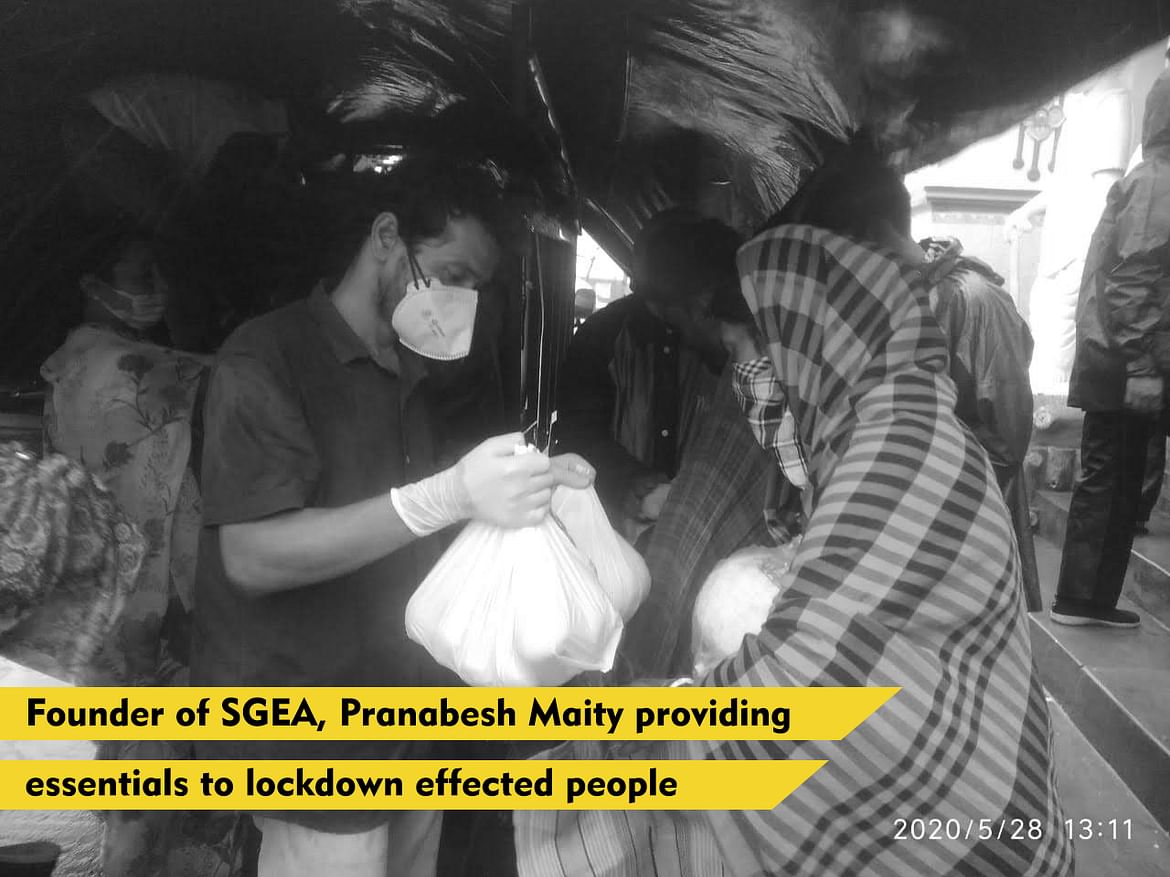 When cyclone Amphan struck last week, Pranabesh had been working tirelessly to make sure, that migrants returning from COVID affected regions had access to sanitation equipment and was providing essential rations to those affected most terribly economically by the lockdown. His own house has broken down, thousands of trees have been decimated, the saline water has once again breached the embankments and inundated their lands, rendering them uncultivable for years to come. In what has turned out to be a convergence of catastrophes, cyclone Amphan and the COVID-19 pandemic have really crippled the lives and livelihoods of the islanders in Sunderbans- neither can they rely on produce from their own farmlands, nor migrate to cities in search of migrant labor jobs.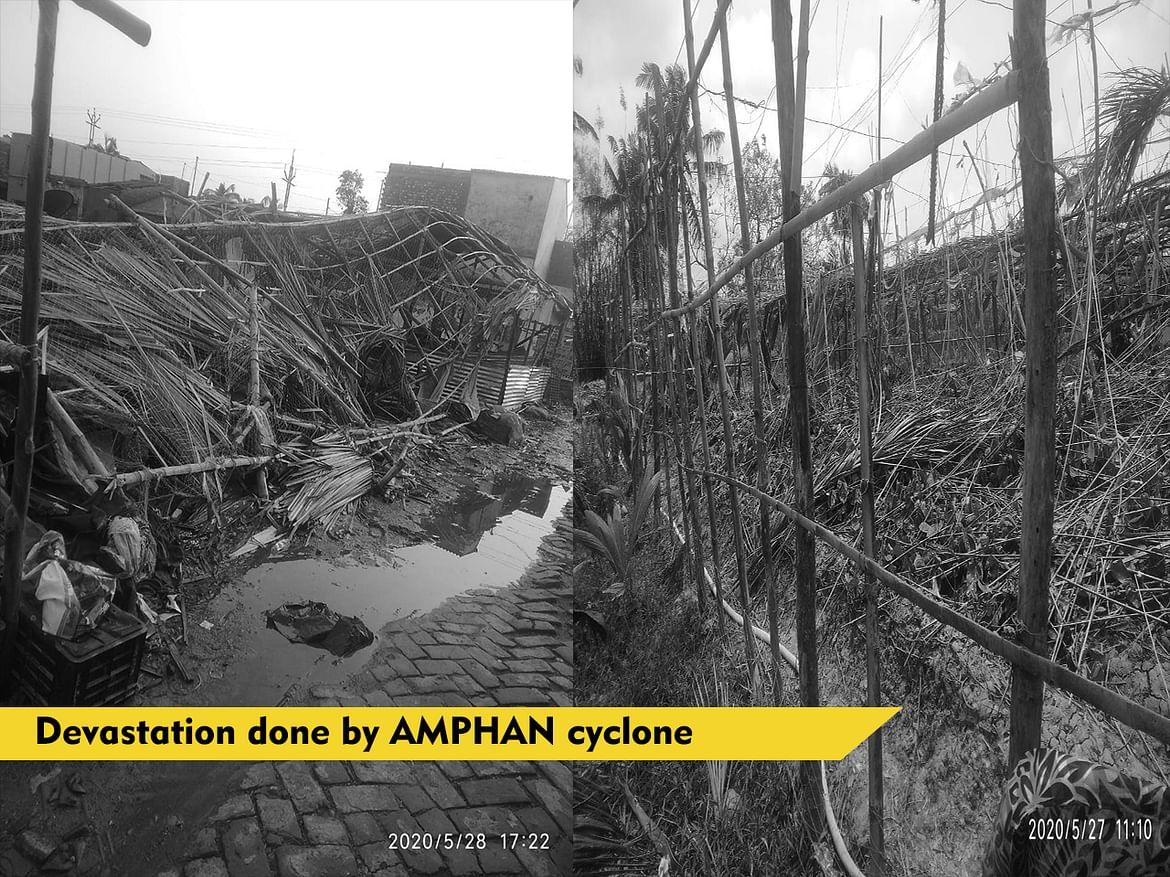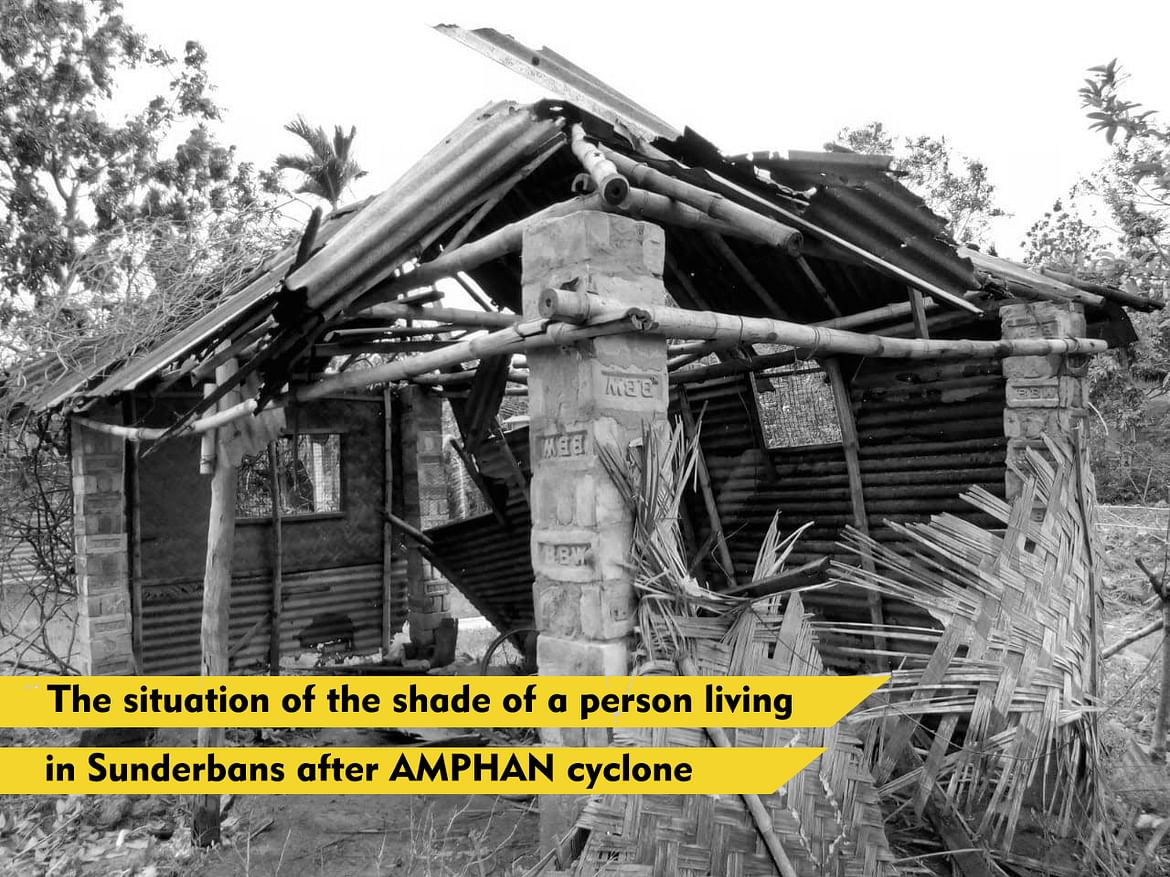 Ignoring their personal tragegy, Pranabesh Maity and his team at SGEA continue their efforts in the community. We run this campaign to help SGEA get the resources to achieve the following:
• Provide immediate help to individuals who have lost shelter and livelihoods in due to the cyclone and are in dire need rations, medicines, health supplies and basic amenities, to assist in the rebuilding of broken houses.
• Resume plantation in the Mangroves and use the activity as a means of generating livelihoods for affected families.
• Invest in the long-term restoration of livelihoods in a sustainable manner.
• Find waste management measures in the wake of collapsed sanitation systems, clean up and sanitise the decaying ponds that villages depend on for water sources.
• Continue to build a strong community level ecological awareness in the area.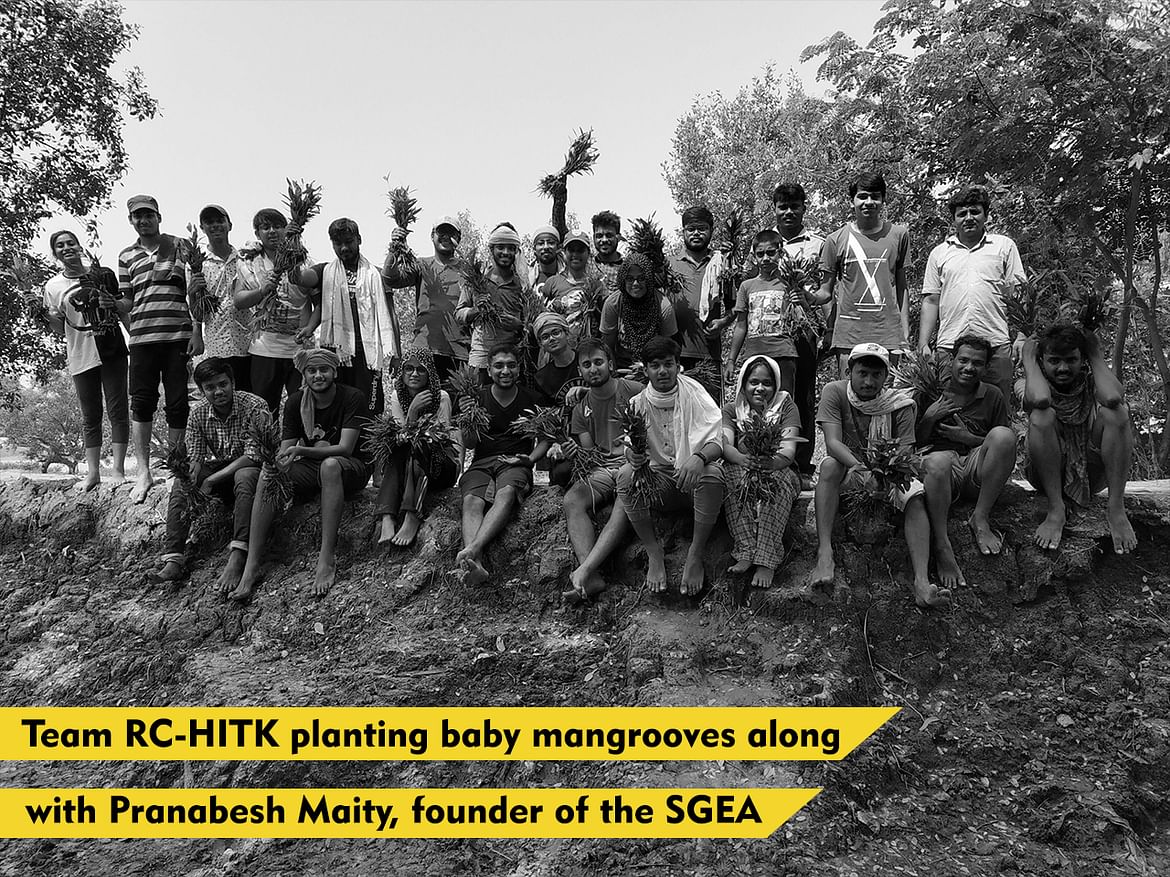 We hope you shall join us in our efforts and donate to: (milaap link/SGEA link)
The SGEA direct link:-
https://sgea.in/?fbclid=IwAR3_MeyjfYIMkjDjcDLElK6lcgWHFbl4GNXRP-3MDVu94a-Q6EDrUH3AX-g