About the Organization - Sewadham Ashram
Sudhir Goyal established Sewadham Ashram, in 1989, Ujjain (MP).
He has been providing his selfless service for this noble cause of serving suffering humanity since the last 32 years. These seeds of empathy were sown early. He grew up seeing his mentally unsound grandmother suffer and his own uncle ridiculed because he was mentally ill.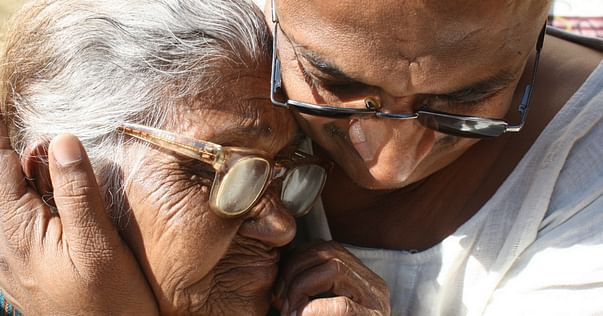 Sudhir was born into a household of plenty and gave away all his wealth to start Sewadham. "As I started my journey I found so many helpless people; men, women, children. It changed me in ways that I cannot even describe in words," he says.

Sewadham is home for 700+ homeless, helpless, abandoned old, disabled, mentally ill, dying and destitute people coming from across the nation. Exploited, desolate, married, unmarried, mentally ill pregnant women and special children they all find safe shelter, protection, and care at Sewadham Ashram. All the members are served here with love, care, and compassion irrespective of their caste, creed, religion, age, and gender.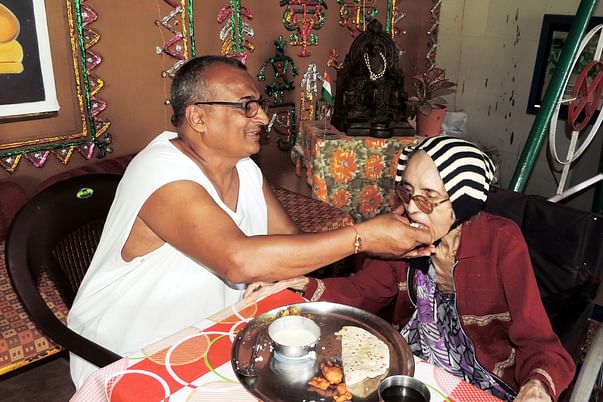 Sewadham has been a home for people who were abandoned by their families or their individual societies. About 7000 people got new lease of life, 1500 are rehabilitated, 1500 belief based last rites are performed, nearly 500 people got the eye sight with donation of 250 pair of eyes, 150 cadavers donated to medical colleges to help future doctors in making, organized 500+ eye and health checkup camps benefiting 2 lacs people. With overall humanitarian service about 7lacs such suffering people have been benefited.
The Calamity and Hunger Crises
-
The situation in Ujjain is tense given the alarming number of positive cases everyday. In the wake of COVID-19 outbreak and lockdown in India, every section of society has been affected here. Many family's here, who survive on a livelihood of daily wages, have been deeply affected. It has severely impacted workers at construction sites, small scale industries, factories, malls, street vendors, maids, auto and taxi drivers, local transport systems, shops, delivery staff they are from the daily wager community, including homeless, elderly, disadvantaged, destitute and deprived people of the society. These people depend on the day's wages to put a meal on the table for themselves and their families.
Donate a Meal - COVID
-
19 - Feed The Hungry
!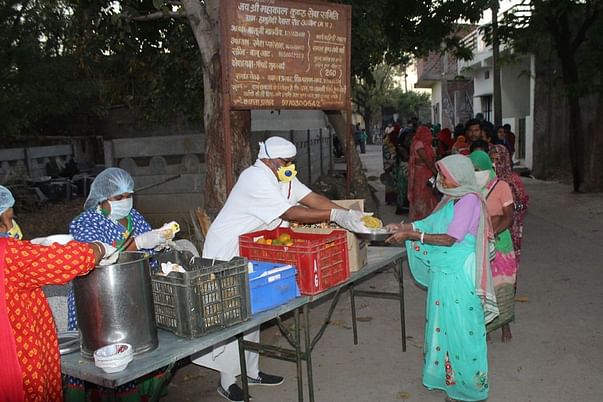 Everyday, Sewadham Ashram is providing cooked nutritious meals to hungry, wage laborers, homeless, abandoned elderly, poor, needy, disadvantaged, marginalized, families of leprosy village and deprived people of the society and continues the fight against COVID-19 pandemic to, the best of its capability.

As on 26.02.2021 about 300,000 people are benefited by Donate a Meal - COVID-19 - Feed the Hungry Program. Sewadham has also distributed 115,000 cakes, cookies to lesser privileged - deprived people to bring smile on their faces.

The food is hygienically prepared in Sewadham kitchen and each meal comprises Roti, Vegetable, Rice and Mung Pulses (Khichadi) and fresh Tomatoes to ensure nutritional needs are taken care of.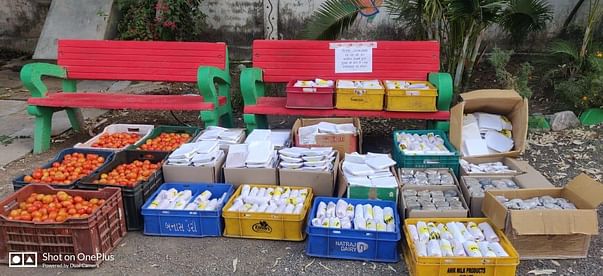 How Can You Help Us?
There is no greater joy than feeding someone who is hungry !
As little as ₹1500/- could provide a meal for 50 people. Every contribution, no matter what amount, goes into raw material purchase, vegetables, food preparation, packing and distributing a meal for the needy – hungry – deprived member of society.

With your support we aim to serve all those in need and provide them hygienic nutritious food for the next 2-4 months, during the lockdown and post lockdown scenario. Till the time the suffering daily wagers, laborers, small scale industries etc reopen and things become normal for the labor class.
Your support will give them access to food, and help them survive to see another day with dignity & hope.
Even a small contribution can make a big change!