When Ajay started journalism, 26 years ago he aimed to benefit and help others via his writing and news. But God had something else destined for him.

While reporting, he came across several drought-prone and poverty-stricken villages in Jharkhand. The village saw massive cutting of trees for development purposes leading to deforestation, depletion of groundwater levels, and water shortage. There was a huge water crisis. So much so that, the women of the village were not able to bathe for almost a month. The region around this village in Jharkhand is affected by Naxalites- which led to many problems like the trafficking of young girls.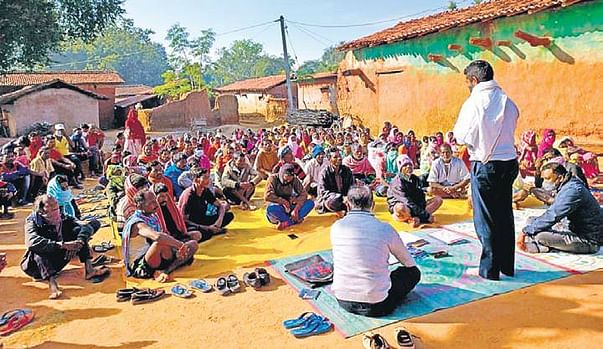 Ajay decided to pull out the story and show it to the world because he knew his pen was mightier enough. With very high hopes, he published the story but the problems were not resolved. So he decided to take this into his hands and do everything he can to help the village.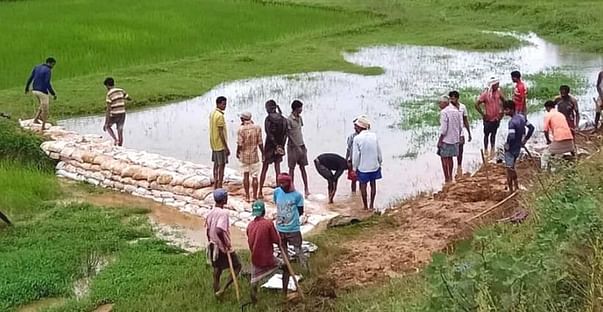 From that day, till today he has not just helped one but 70+ villages, impacting the lives of over 8000 farmers in Jharkhand. In 2018, Ajay came up with an innovative concept of low-cost check dams or bori-bandhs. His plan was two-ways- construction of man-made dams and employment to the villagers.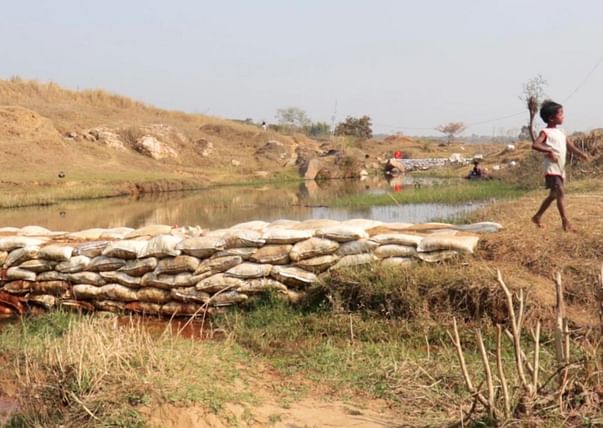 He created these Bori bandhs on small rivers, streams, and canals, having a barrage-like structure made of gunny bags, one on top of another. These bags were initially used for cement transportation during construction. Now Ajay and his volunteers use the same bags filled with soil or sand and grass.
"People are now able to farm with the water, breed the ducks and fishes. They are earning now and because of which many problems faced by the villages are solved at once."-Ajay adds.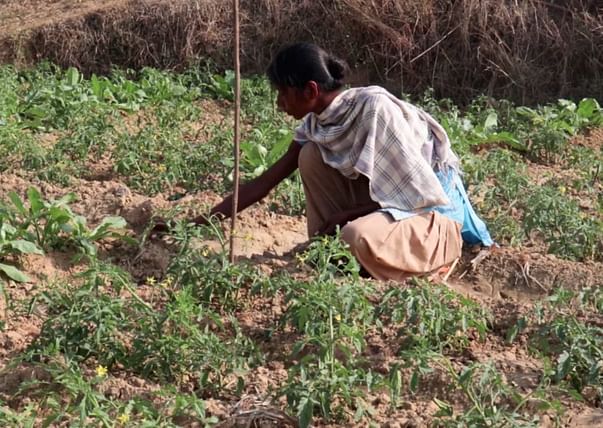 However low-cost and environment-friendly these dams are, Ajay and his team now require funding. They need your support to continue their work. They need to purchase gunny bags, hire people to work on the field, transport the materials to the location, and many more- which has a cost. Until now, Ajay has financed everything on his own. He needs your support now to continue doing his work and help the other villages.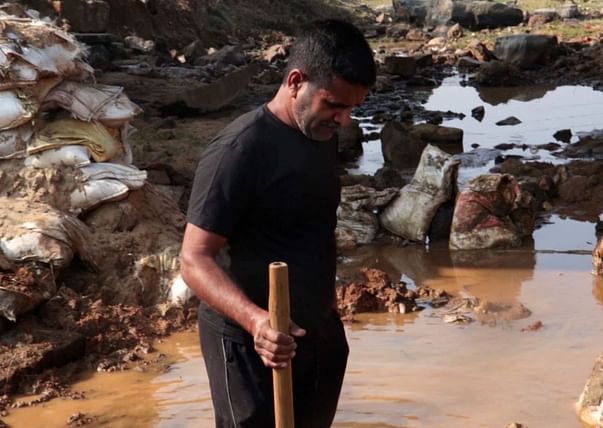 He feels he can do a lot more with more funds and help from the volunteers.
Click Here To Donate And Support Him In Making Bori-bandhs And Help The Villagers.