Don't let them sleep hungry for another day, donate a ration kit
Sewa Suraksha Foundation
will add 25% to your donation up to ₹10,000*. If you donate ₹1,000, ₹250 will be added, which in turn provides more ration to families facing lockdown hunger - Donate now and multiply your impact.
Millions of poor labourers are struggling to access food and rations during the COVID lockdown to keep themselves and their families safe. All it takes is ₹500 to give one family a week's worth basic food essentials. Donate the money that you have saved on conveyance or on that cuppa at your favourite cafe to these marginalised communities. Help them with ration kits.
Sewa Suraksha Foundation
through Mission: Ration Kit for Families Facing Lockdown Hunger aims to provide 70,000 ration kits to the poor families who are penniless due to the lockdown.
Each weekly ration kit costs ₹500 and contains daal, rice, salt, oil, atta, masala, tea, sugar etc. These kits will be distributed in areas like Uttarpradesh , Bhagpat, parts of Rajasthan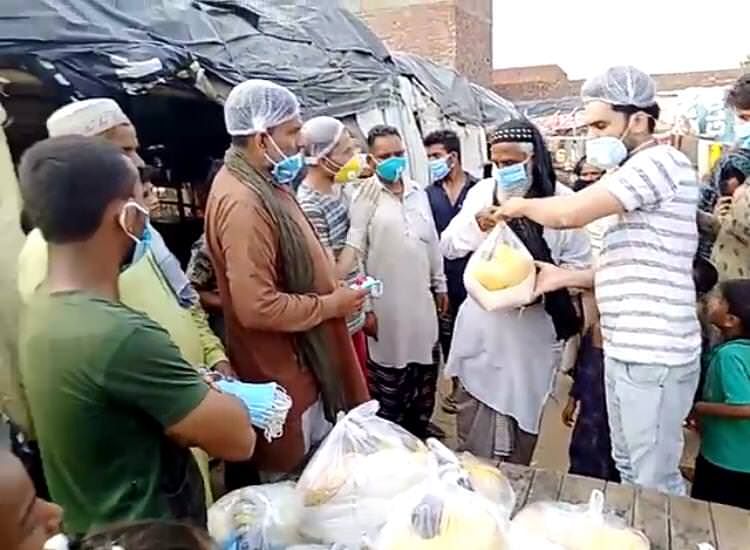 Hygiene kits are all it takes to help thousands of poor families, abandoned elderlies, urban slum dwellers, poor cancer patients and many others in need. Help India fight Coronavirus. Provide hygiene kits to thousands of underprivileged families across India.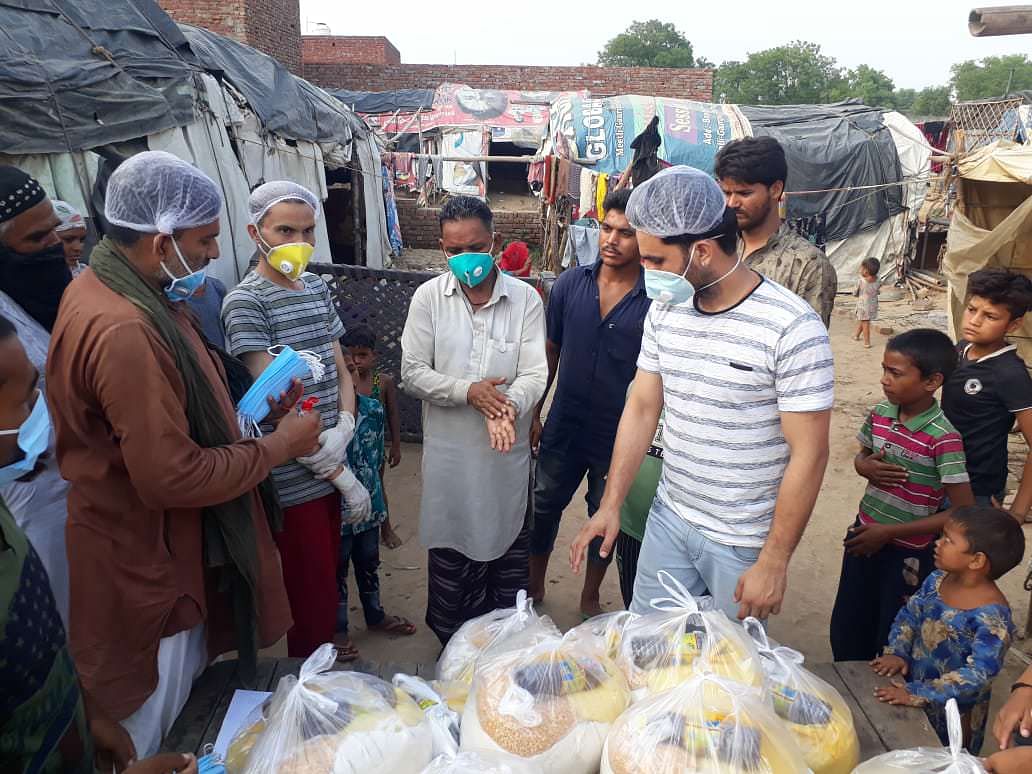 You can be part of the solution to save lives from the CoronavirusA donation of ₹ 500 provides , Preventive sanitation kits and essential provisions- rice, daal, salt and more.Impact

Prevention- Help the underprivileged stay safe from infections
Break the chain - Stop the spread of the Coronavirus
Nutrition - Provide nutrition support to the underprivileged in times of the Coronavirus pandemic
Now you can create impact by not only donating, but also motivating your friends and family to involve in the cause you believe in.