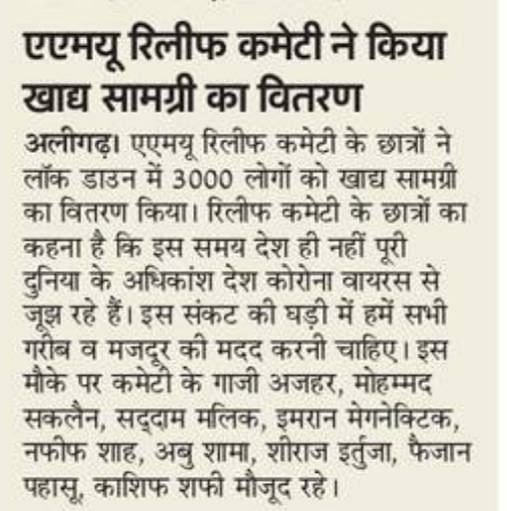 Amidst the Coronavirus lockdown in India, it has adversely affected Lakhs of daily wage earners, servants, construction workers, daily labourers, Rickshaw-pullers, Balloon sellers, and so on, who have no means of income to feed their families for the next few weeks.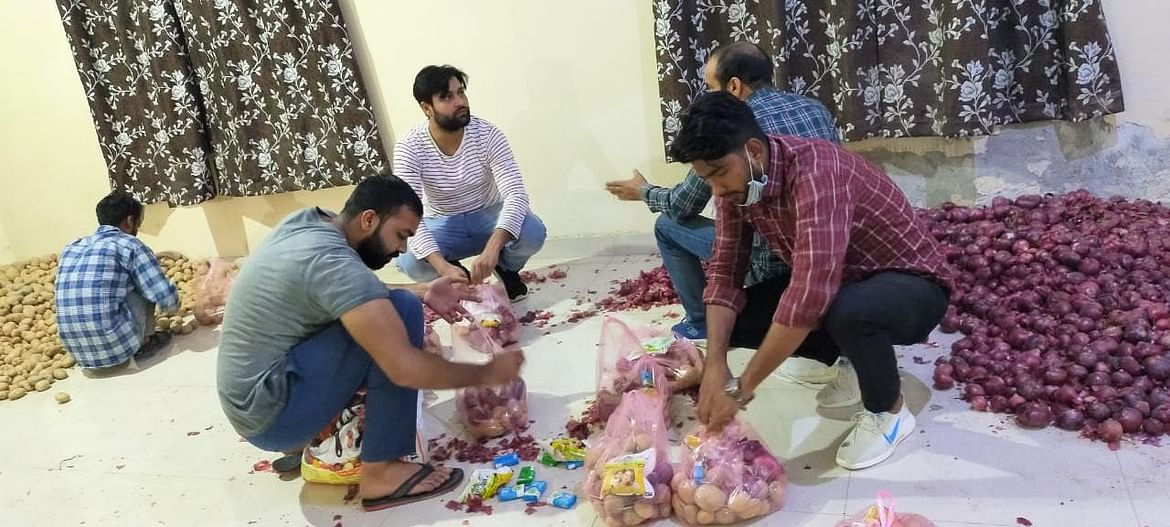 It is important that in times like this we show solidarity and come forward to help the ones in need. Amu relife committee is on a mission to make Indians more aware of and ready to fight the pandemic. We have started this campaign to raise funds for the same.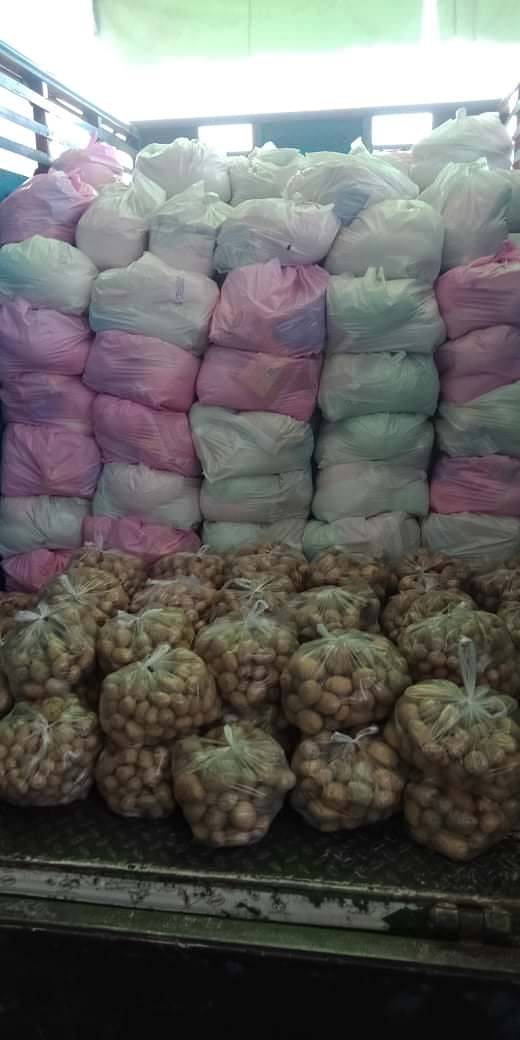 The money raised will be used to:
● We are trying to help the families of these daily wage earners by supplying them with a GROCERY KIT that can sustain their families for the upcoming 2-3 weeks, or even more than that.
● A grocery kit will contain sufficient quantities of flourt, rice, oil, sugar, potato, onion ,besan, gram, turmeric powder, red chili powder, corainder powder, dettol soaps.
● Give free masks and sanitizers to help prevent the spread of the virus.
#We have covered 1700 families in 40 days food drive till now with all your support.Our One Ramadan kit costs ₹1200 which includes essential items like Flour, Rice, pulse, Edible oil, Onion, Potatato, Gram, Besan, Papad, Dates, Ruh Afza, Turmeric powder,Red chilli powder,Coriander powder, Soap,etc. keep on supporting this campaign by contributing and circulating our fundraiser .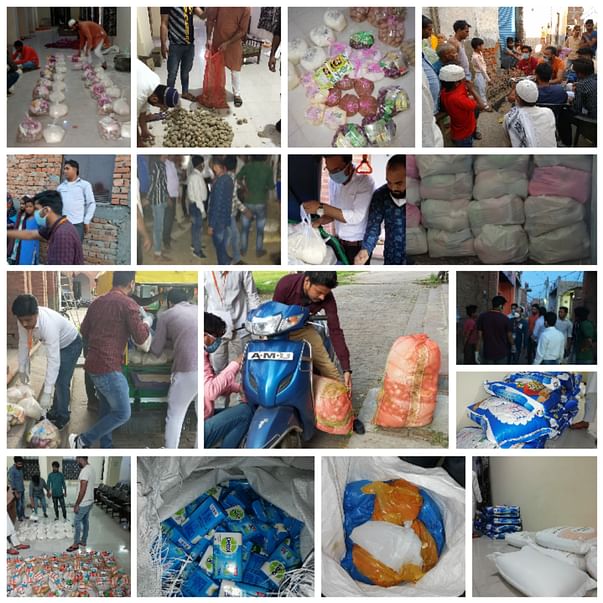 ABOUT US
AMU RELIFE COMMITTEE is a team of volunteers/Student which are reaching out to the most vulnerable people and communities who find themselves stranded without work, food and home during the lockdown announced by the Indian government.