Vision: Home For Every Abandoned Old Pet Dog
Mission: Building A Furever Old Age Home For Senior Pet Dogs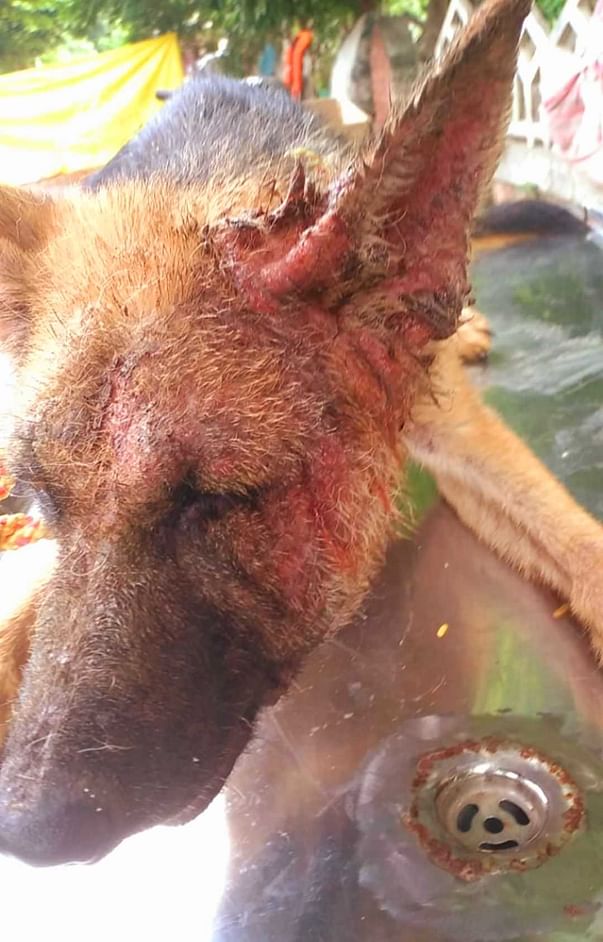 I am Deepak Khurana and like you all I dream of every animal living a happy and a glorious life! Rescuing and saving the voiceless is my passion and I have joined hands with an organization which has already changed the world's outlook for disabled dogs, to save the Abandoned Senior Dogs of India!

With the number of Pet abandonment cases increasing day by day during these testing times of COVID 19 Pandemic, we need a permanent home for the abandoned Senior pet dogs in India.

Housing Senior pets in shelters is detrimental and scary for them, and they need a home where they can recuperate & live a joyful & safe life till their last breath. Once a Senior Pet Dog becomes our resident, it would have a loving home for life.

Our residents will be senior dogs who have lost their families and homes through no fault of their own or have been dumped on streets. Because of their advanced age and various medical conditions, they have little or nil chance of being adopted and end up going to a boarding or a shelter full of sick and diseased!

Older pet dogs can become easily disorientated and anxious in over crowded and non homely surroundings. Tragically, many older dogs end up there, after their elderly best friend has passed away or moved to a nursing home — meaning these dogs have not only lost their homes, but will be suffering from the added heartbreak of losing their best — and sometimes only — friend.

My Mission is to provide a "Helping Hand" for senior pets.
We will provide our current residents with a comfortable, bright, and natural home environment. They will play in secure outdoor yards and spend quality time with compassionate staff and volunteers in green, grassy fields on the mountain farmland of Uttarakhand, which has been generously donated by Trustees of Sophie Memorial Animal Relief Trust.
The land sits on mesmerizing picturesque Himalayas at 3500 feet keeping the temperature stable and best suitable for raising senior dogs. The temperature in summers does'nt cross 25 degrees and it doesn't snow in winters, keeping the temperature favorable all year long.
The Site Of Furever Home
By helping me build a Senior Dog Home, you will be giving an old dog the chance to enjoy his/her golden years as all oldies should, with all the compassion, unconditional love and care which these voiceless angels deserve in return!
The amount is being raised to build 1800 Square Feet home @ INR 450 per square feet and to buy a generator to facilitate the prefabricated construction. The total comes to INR 850000. Sophie Memorial Animal Relief Trust has already committed 200000 plus the land, and I pledge another 50000.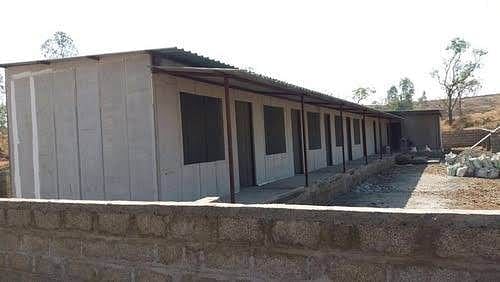 Prefabricated shelter will be built on a solid concrete foundation for strength and will be temperature regulated with the help of insulated roof, green netting and green house fiber sheets.
Majority of the farm will be lush green with a boundary wall, so that all the dogs could laze around all day in the heart of nature and could retire in their temperature controlled accommodations during nights.
We will employ a Veterinary Doctor to monitor health of the residents and we will have 24 by 7 staff to cater for all their needs. We will rely on vet recommended natural, home grown and home cooked meals for our resident dogs along with special diets if prescribed.
We will not charge any fees to admit a Senior Pet Dog ever, however will rely on all of you to help us cater to their needs.

Please open your heart for the abandoned oldies in our country. Donate, tag or share. Your #OneKindAct can #ChangeALife.