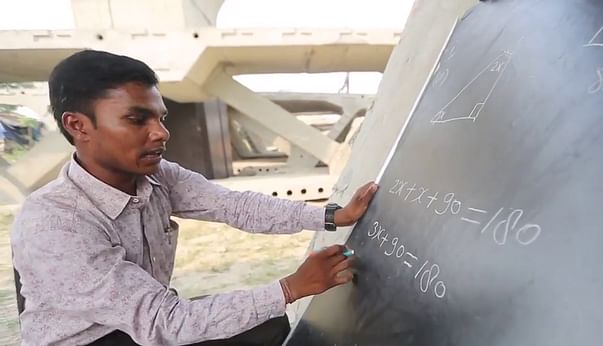 25-year-old final year Bsc student, Satyendra Pal, has been teaching 300+ underprivileged children under a concrete flyover slab since 2015.
Yamuna Khadar of Mayur Vihar, Delhi is full of migrants from Badaun, Ghazipur, Shahjahanpur, and Bihar, Satyendra also came with his family from Badaun in 2012.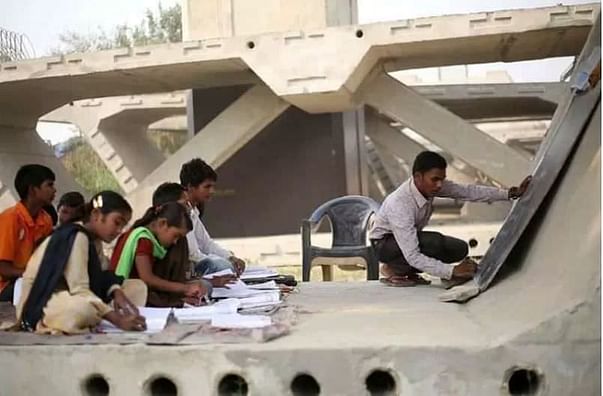 Satyendra, who himself aspires to become an IAS officer in the future started this school in 2015 under a tree but during summer and monsoon, faced severe problems to accommodate 120 children which forced him to start teaching under the concrete slab. He started these classes as he noticed how the children were not allowed to attend the government schools on the grounds that it is 2 kilometers away from their settlement.

"Most of the parents here work in the fields and they have no time to drop and pick-up their children from school. The older children are able to attend the school but the younger ones have to stay back at home as the road to school involves crossing roads. As a result, many children are unable to receive an education. And secondly, these families don't have an Aadhar card, which makes it difficult for them to get admission."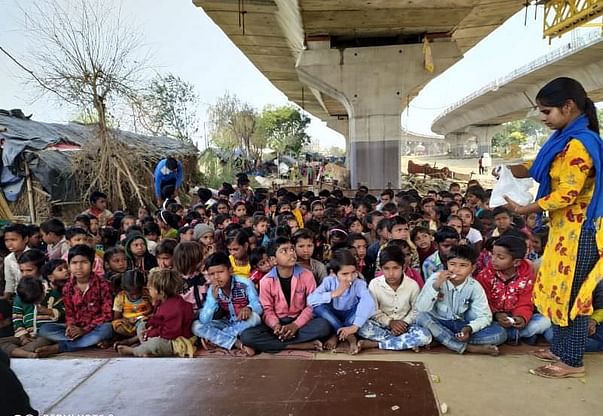 "When I tested the older children, their knowledge of English alphabets, counting, Hindi alphabets was very poor. Then what would a class 9 student do? When he has no basic knowledge what would he do in the classes ahead?"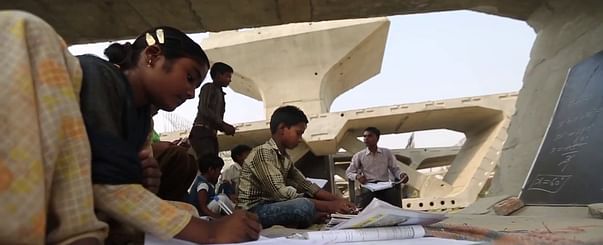 "Thus, I started teaching the younger ones so that when they are old enough to go by themselves, and for the older ones who were struggling with their curriculum," Satyendra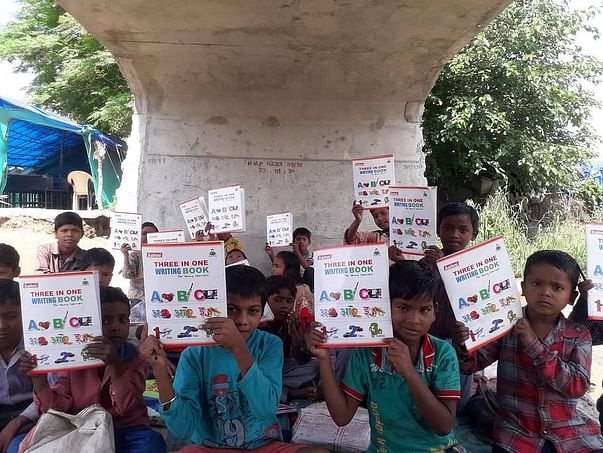 "So I worked on making these children thorough with their basics. Today our children of grades 8 and 9 are getting ranks in their class and hopefully, this 4-month gap of the lockdown doesn't put our efforts in vain."

Given the pandemic, Satyendra had to stop the class for 4 months but now has resumed classes given the situation, taking necessary precautions.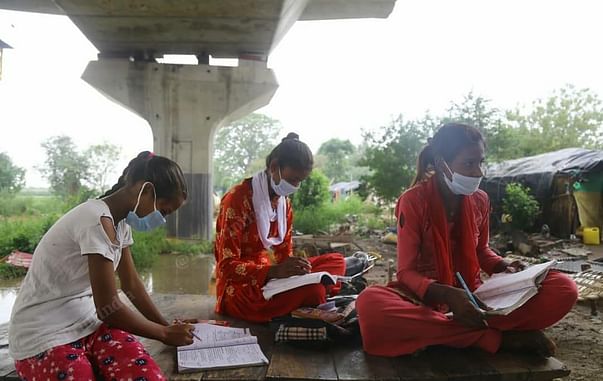 "These classes are very important to them today because their families hardly own smartphones, and if they do, they have 1 phone for the family, but 2-3 children. So they are unable to attend their schools' online. They don't have electricity, they don't live in proper households and are facing many such problems so taking proper precautions of wearing a mask, maintaining social distance and use of sanitizer, I have started their classes."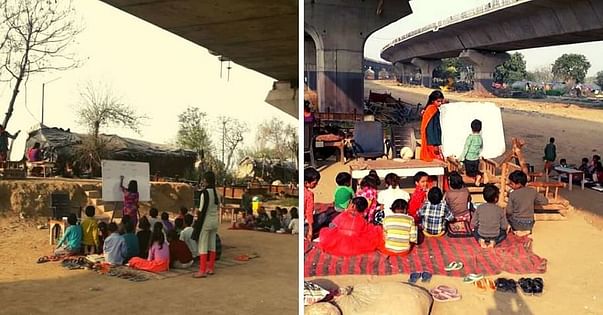 For the past 5 years, Satyendra Pal has been teaching under makeshift huts and concrete slabs.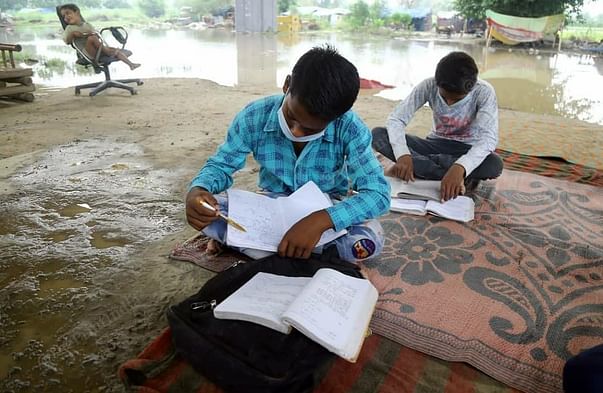 "Currently the teachers and children don't have any proper place to sit. There's mud from the construction that goes on, big trucks keep moving around, which makes it a difficult and an unsafe environment to teach in.
And once the construction is over, where will we go?
I need your help to set up a classroom. These children deserve to receive quality education and I want to give them that."

Help Satyendra give these children a classroom they deserve.