The dark forces of depression, loneliness, anxiety, self-alienation, addiction, and suicidal behavior are no strangers to the lives of young minds today.

Can we allow our civilization to sink as our future citizens battle these forces without adequate spiritual ammunition? Can we compromise the spectacular future of this planet, assiduously built by our predecessors to enable humans to reach their true spiritual potential? Education is amongst the many answers to this civilizational challenge.

IQF interventions train young minds to emerge as resilient, empowered, and thoughtful citizens of the nation—imbued with a global perspective, which inspires them to 'think global and act locally.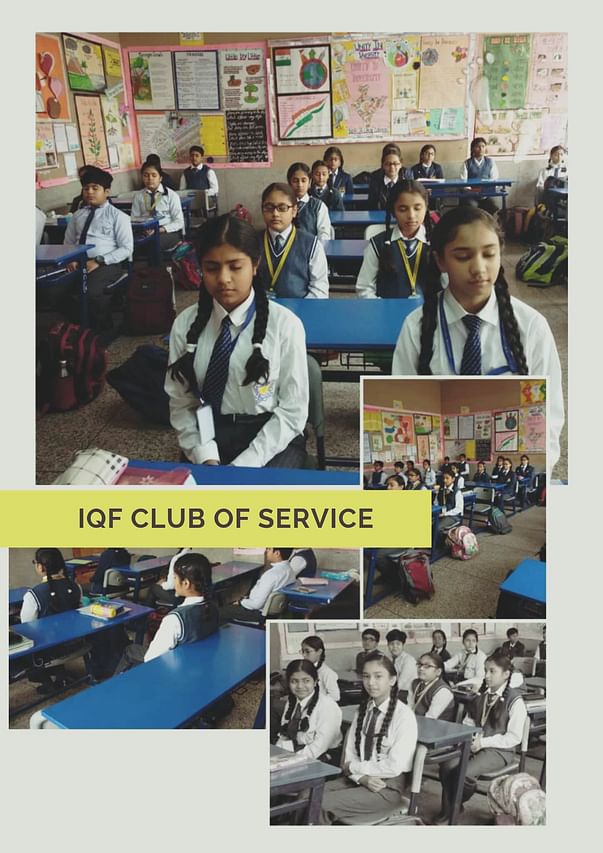 Indus Quality Foundation (IQF) is a not-for-profit organization founded in 1995 by a group of IIT-Delhi alumni, who wished to contribute towards reviving the ancient glory of India. Inspired by the spirit of Quality, the IQF vision resonates with the prophecy of Swami Vivekananda that India would soon rank itself amongst the leading nations of the world. IQF reaches out to students, teachers, and parents through interventions in Quality Improvement and values-oriented Personality Development.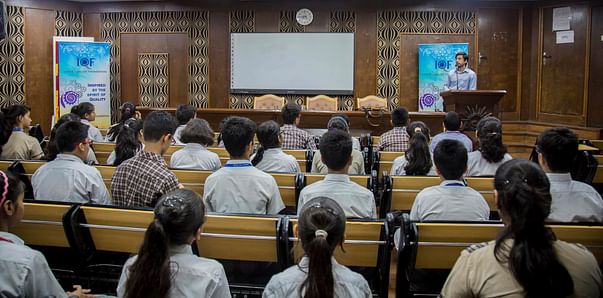 Through the IQF Clubs of Service, we work with beneficiary schools to train young minds to emerge as resilient, empowered, and responsible citizens of the nation by achieving physical fitness, psychological fitness, and spiritual fitness in their personal lives.
Besides the core practices of Sama Vedic Dhyana (Meditation) and Jeevana Tattva Sadhana (a Yogasana regime), IQF Club members learn through story-telling, poetry, and inventive pedagogies. Club members are also taken for off-campus visits to agriculture farms, technology centers, orphanages, and hospices for terminally-ill patients.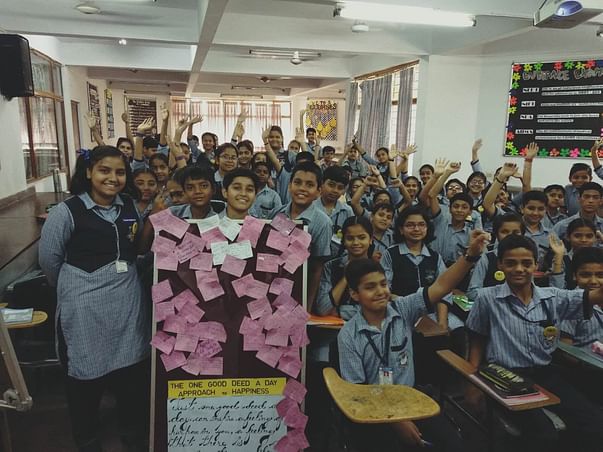 Besides regular Club activities, Inter-school events like Declamation, Poster-Making, Street Play, Movie Making, and Vlogging, anchored to spiritual values are organized in the IQF member schools. Students from more than 150 Delhi schools give expression to their latent talents through these events every year.

Sustained Interventions
Since 2009, IQF has been working in the remote villages of the Chamoli district of Uttarakhand. Local students attending IQF workshops for several years have noted a marked rise in their concentration levels, volition, and self-confidence. Regular meditation sessions have been started in 7 schools of Mehalchauri village in Chamoli. A Creativity Centre called Srijan Kendra, a Library called Apna Pustakalaya and a Computer Centre called Apnaa Computer have been instituted in Silang village, which functions on the managerial principles of Self-Managing-Teams. In a bid to augment rural earnings and arrest urban migration in the rural regions of Uttarakhand, IQF has initiated a tree plantation program titled 'Project Walnut' in this village. A similar quasi-rural intervention for rural children has also been successfully running in Khetri, Rajasthan since 2009.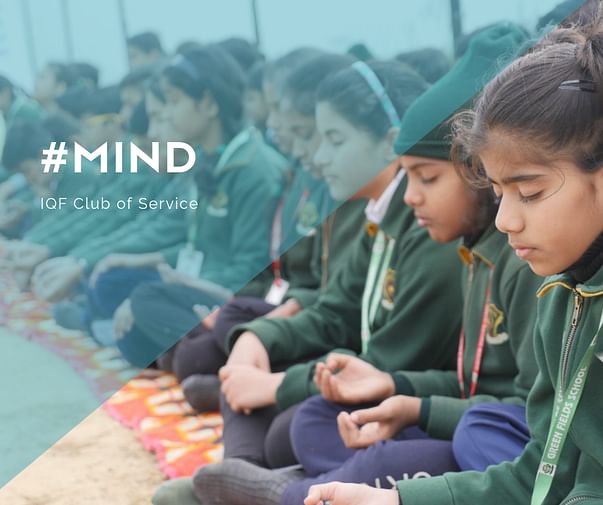 Reach and Expansion
Since inception, IQF has reached out to 6,93,008 beneficiaries covering 3749 schools spanning 17 states through interventions in Quality Improvement and values-oriented Personality Development. Keeping in view the changing dynamics of education, expedited by the ongoing pandemic, real-time workshops and online inter-school events were launched for our beneficiary schools in Delhi NCR, Assam, and Uttarakhand from June this year.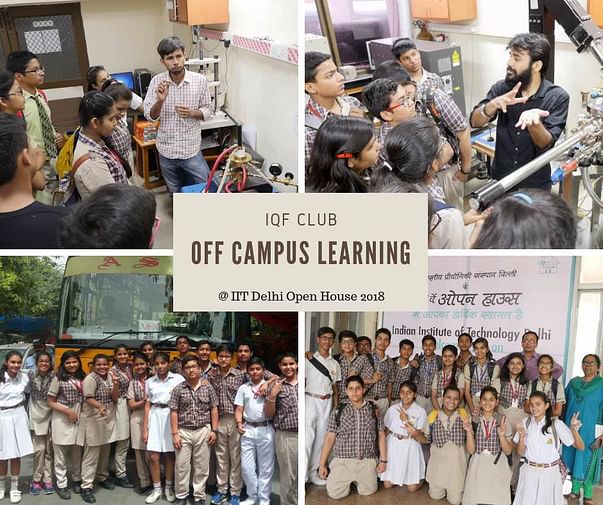 In the past 2 years, 18 new IQF Clubs have been set up in Guwahati, Dehradun, Bhatinda (Punjab), and Delhi NCR taking the total number of active clubs to 26. Besides working with children from English medium public schools, IQF works with the slum children to enrich their physical, mental, and spiritual well-being by providing them nutrition, hygiene, and education in the suburbs of Delhi NCR.

Annual Cost of Running 2 IQF Clubs in Delhi NCR
We need Rs.15,75,800 through crowdfunding to cover the annual expenses for running the IQF Club academic enrichment program in Bharti Public School, Swasthya Vihar, New Delhi, and Diksha School, Palam Vihar, Gurugram. This money would enable us to serve 80 students (40 from each IQF Club) from class 4 to 8 round the year. All IQF workshops, events, and interventions are completely free of charge, and done in the spirit of "Service towards humans is the same as the worship of the Divine."
Annual Budget Estimate for IQF Clubs in Bharti Public School, Swasthya Vihar, Delhi and Diksha School, Palam Vihar, Gurugram.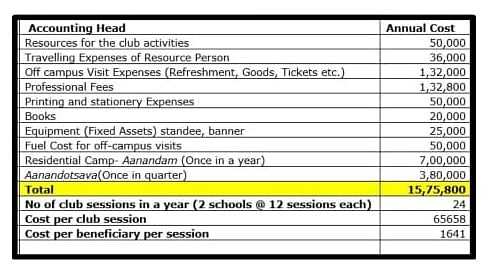 We are grateful for your support and look forward to your generous contribution towards nation-building and a step towards resurgent India.