Like millions of others in India, the second wave of covid has impacted my family too. Saurabh, my husband has been undergoing Covid treatment in hospitals in Kolkata for the past 20 days and has been on artificial lung support for the last 4 days. We are in need of urgent financial support to ensure the treatment completes its course. Please help us by donating to this campaign. Every contribution counts and will help keep my family together.
My name is Priyanka, and I am raising funds for my 38-year-old husband, Saurabh. I married Saurabh in February 2018; it was one of the most beautiful moments of my life! We had our first child, Yuvaansh, in October 2019.

Saurabh is a magnetic and cheerful soul who brings joy to everyone around him. He's full of love and takes every opportunity to share it with his family and friends. He also carries the responsibility of earning and caring for his parents as well as our young family.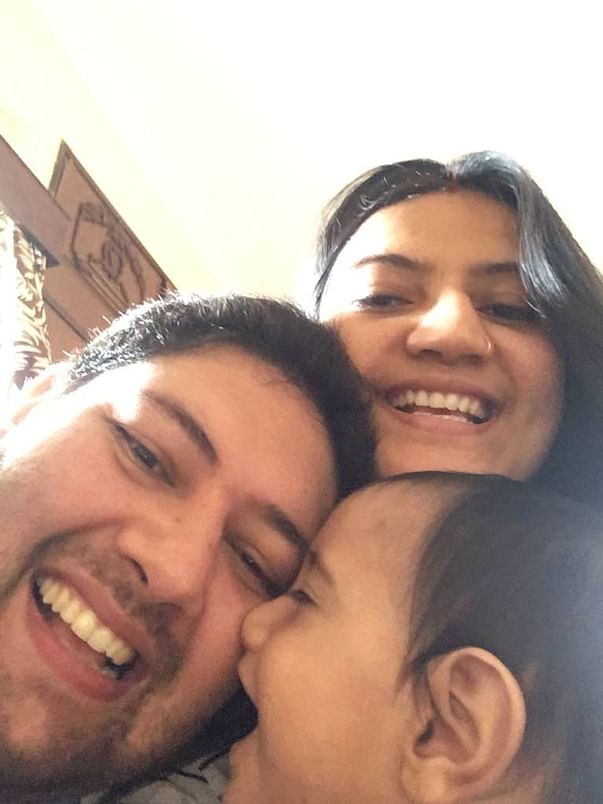 Late in April, Saurabh's parents contracted Covid 19 and were on the verge of hospitalisation. As any child would do, Saurabh took immense care of them and helped them fight the illness and saw them through to their recovery. Unfortunately, Saurabh contracted Covid 19 on the 2nd of May.
As a result of the infection in 72% of his lungs (18/25 HRCT), he was admitted to AMRI on May 14th and put on Bipap. With his condition worsening, doctors put him on ventilators on May 25th. On May 28th, Saurabh was in critical condition and was rushed to Apollo hospital to be placed on an Extracorporeal Membrane Oxygenation (ECMO) treatment where a machine acts as a mechanical lung, giving his biological lungs the chance to heal. His young age and lack of comorbidities give him a good chance of recovering with this treatment.
The hospitalization cost of ICU + ECMO dramatically increased the medical expenses, averaging around Rs 2 lakhs per day. COVID had already adversely affected Saurabh's artificial jewelry business and these medical expenses have wiped out our savings.
A breakdown of the costs, to date ~Rs. 20 lakhs (USD 27300):
~Rs. 6.2 lakhs (USD 8500) - Total at AMRI Hospital (See the bill here)
~13.1 lakhs (USD 17900) - Expenses to date for 4 days of ECMO initiation and stabilisation at Apollo Hospital (See the bill here)
A breakdown of the expected further costs:
Rs. 60 lakhs (USD 81900), i.e. Rs. 2 lakhs (USD 2730) per day for 30 days of continuing ECMO
Rs. 20 lakhs (USD 27300) for post-ECMO support (Bipap, rehab, etc.)
Despite my best efforts to raise the total amount required for the treatment, the increased expenses have resulted in a shortfall of Rs 80 lakhs (USD 109200).
We are asking for any help as we face this horrible situation. If you can please donate and share this page with your friends and family on Whatsapp, Facebook and Instagram to help us raise the amount needed for Saurabh's medical expenses.
Please support Saurabh by keeping him in your prayers. My Yuvaansh and I are waiting for Saurabh's return and we are eternally grateful for the help and support of each and every one of you.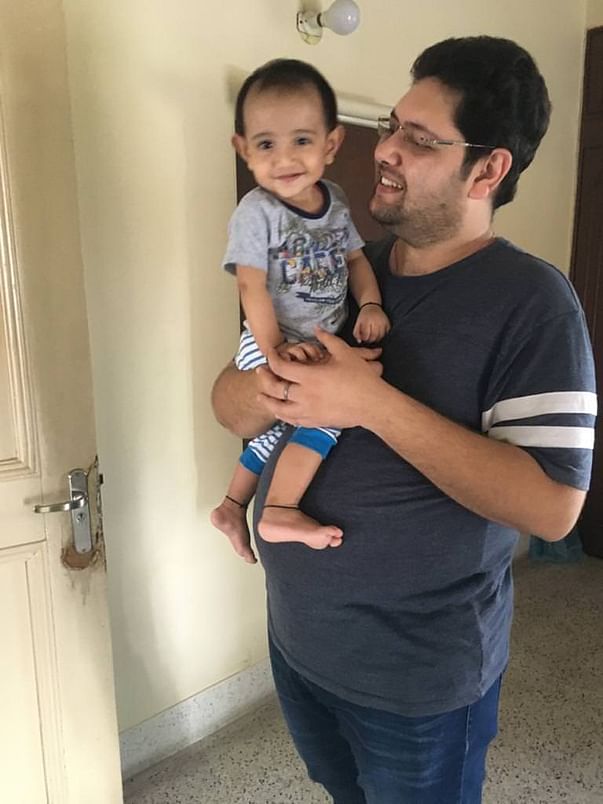 Thank you
Priyanka