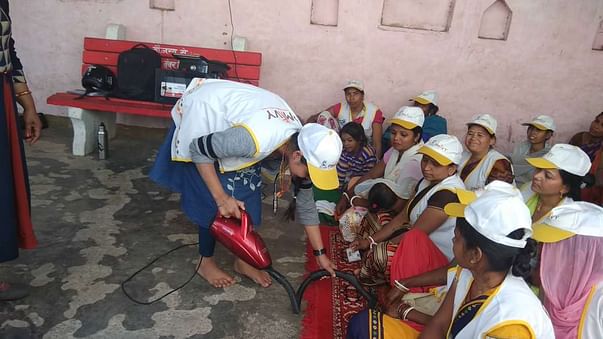 "All these while Domestic Workers and house helps have been feeding us, its time we show our generosity to help them."
SATAT
is an organization working towards empowering the Youth, Women and Children from marginalized section of the society through Vocational training programs.
SATAT
run programs for 7 slums in & around Srinivaspuri and Sanjay Camp in Batti Mines, New Delhi, India.
Besides, it runs other programs in different parts of India.
Recently we trained people for Domestic Help services under Pradhan Mantri Kaushal Vikas Yojana(PMKVY) and they are affected the most during the COVID-19 lockdown as they are not having any source of income to feed their families. Satat being their extended family have taken a step forward to provide them with Basic Ration and Sanitation Kit.Each family kit costs around ₹600/kit.

We are reaching out to them through various means and we are looking forward for your support during the time of Corona Virus.
Glimpses of Satat's training program for Domestic Workers -