Be a part of the change you want to see – Mahatma Gandhi, Father of the nation.
Miss Sarita, a 34 year old unmarried lady, with her looks like Kiran Bedi, has set on a mission to work for the education of underprivileged, specially the ones hailing from the tribal, backward community and the economically weaker sections.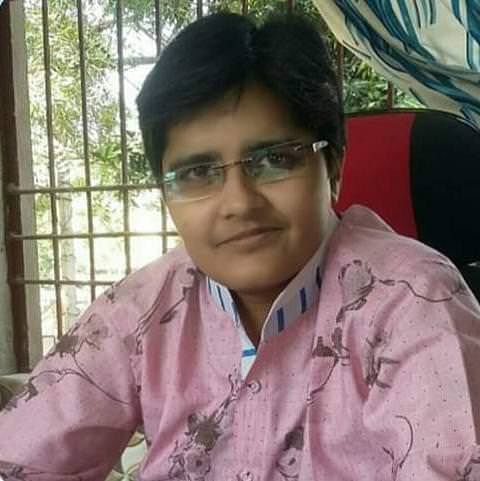 This journey started in 2015 in one of the most backward districts of our country- Mayurbhanj, Odisha that is ranked at 564th position out of 589 districts of our country in terms of its backwardness.
But before going through her journey, it is important to also tell that how Miss Sarita's (popularly known by her students, teachers, parents and people residing in Baripada-district headquarter of Mayurbhanj) life had always been. She was an ordinary girl just like many of us but what separated her from others was her Courage, Sacrifice, Determination, Commitment, Togetherness, Talent and Guts. She originally belongs to Rajasthan but having lost her father at a very young age of 20, she decided to stay in Odisha only and joined a local school as a teacher to meet the basic needs of her family. She was a guardian for her younger brother and a bread earner for the family.
But soon, she started enjoying her job and played multiple roles from being a Public Relation Officer in her school to becoming the Vice Principal in a renowned school. She had an instant connect not only with the children but with the parents as well.
Everything was going well in her job until 2015, when she saw a small girl denied admission because of her hailing from the tribal community and not capable of paying the school fee. She tried her best but could not convince the school administration even though she was the Vice Principal at that time. This is when she realised that she had a greater role to play in the society, a greater mission to fulfil and decided to quit her job.
She started her own school called "Sacred Sunshine School" under the "Shanti Devi Trust" with a mission to help the children who were down trodden and from the lower strata of the society, who cherished starry dreams of treading on the threshold of the temple of learning but incapable of paying the enormous fees that the schools demanded. Miss Sarita decided that she won't get married and would dedicate her whole life to help these children get quality education. She knew that she had had a herculean task ahead of her. Hailing from a middle class family, she had neither financial support nor manpower. Despite all adversities, Miss Sarita having convinced her family- managed to get together some amount with which she helped needy children-gain education.
She not only held little fingers and led them on the path of learning, but also wiped away the tears that trickled down anxious and nervous cheeks, from masquerading as Santa Claus to dancing and ramping about.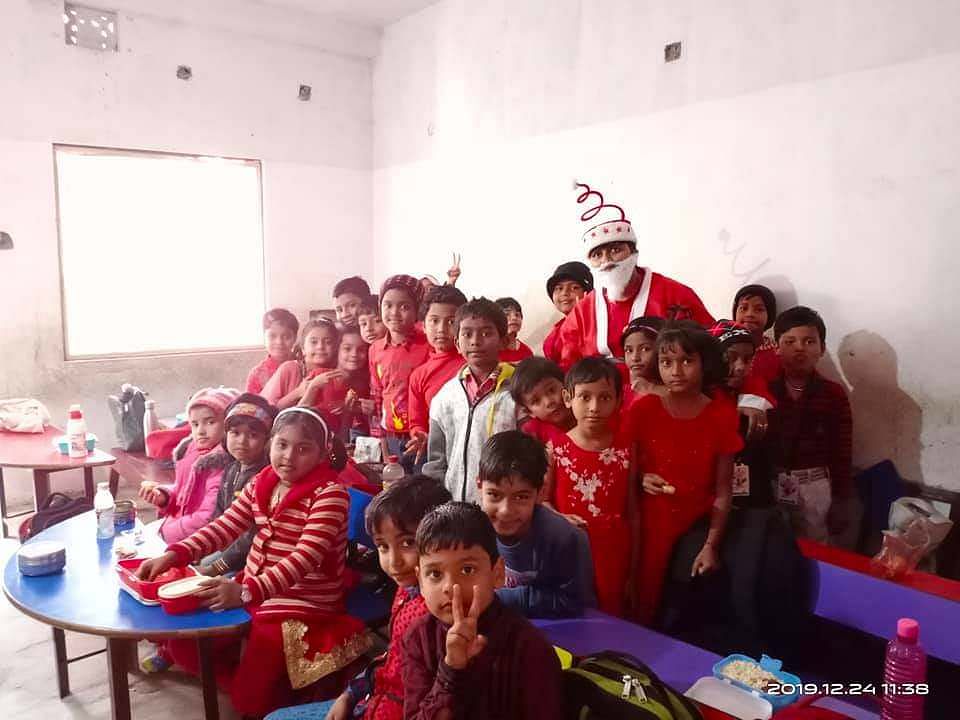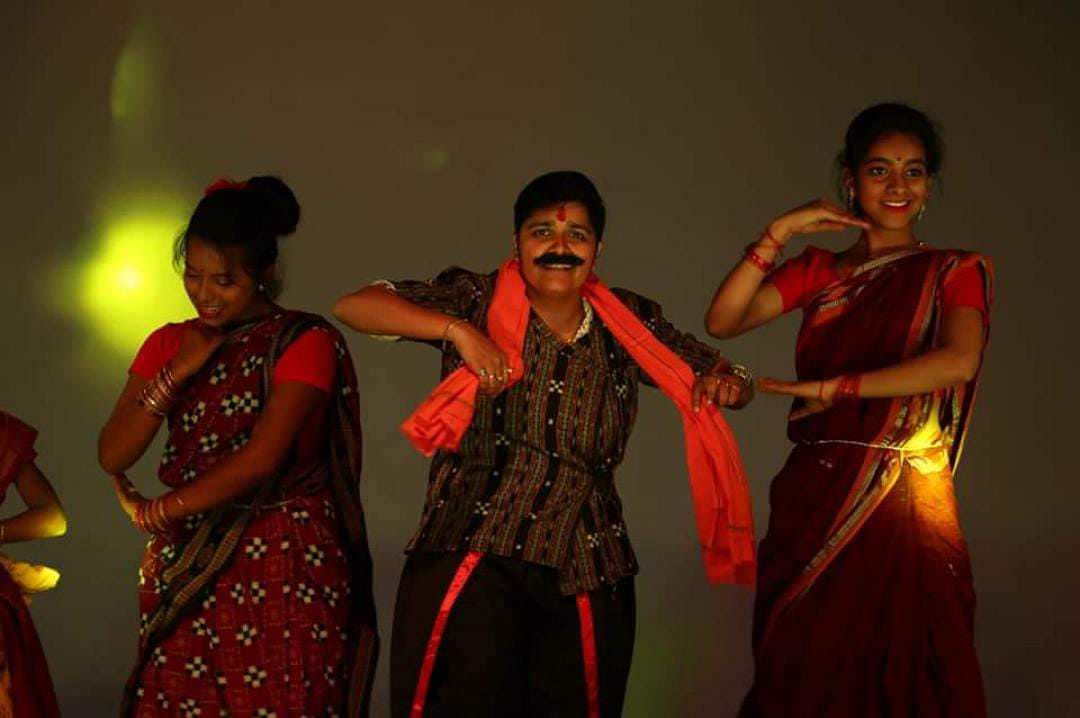 Her efforts with her good Samaritan heart brought about a change which were visible in the society of Mayurbhanj district. She was appreciated for her work and became a renowned face in the town where she was popularly known as 'Miss Sarita'. Currently she teaches around 153 students in her school out of which around 60 students from the tribal, backward community and the ones belonging to the economically weaker sections are given free quality education with no fees charged. She manages the school from the fees received from the remaining students.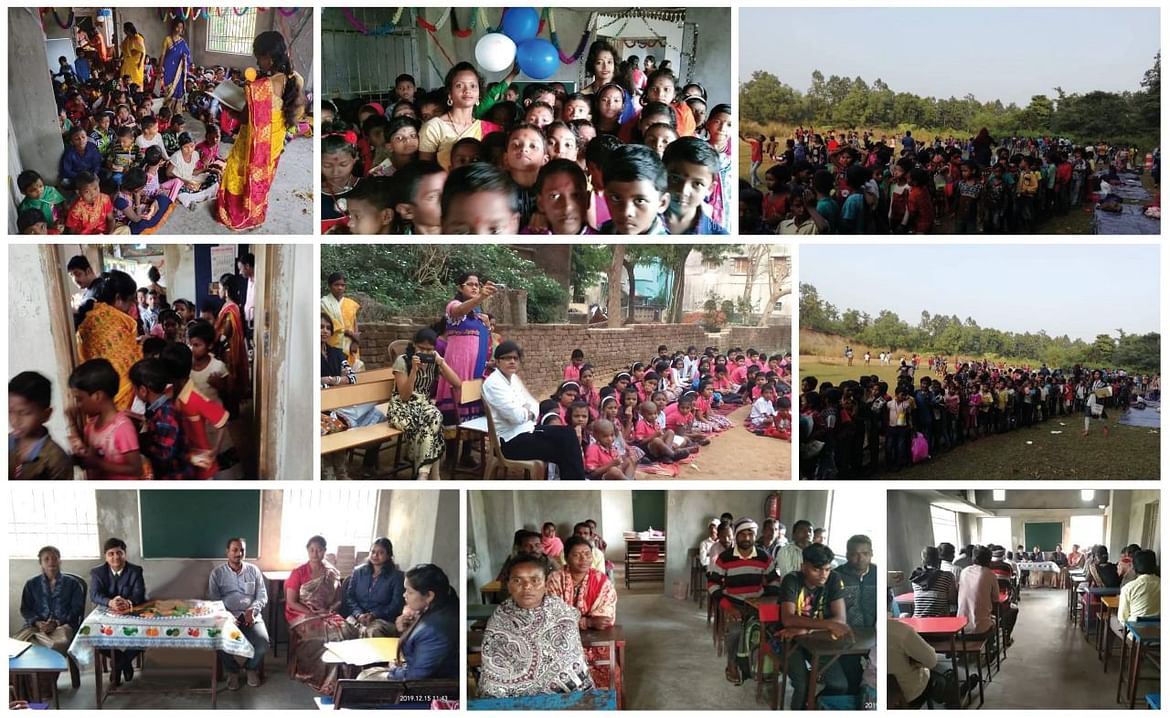 Miss Sarita has now begun her own project, a school for the less privileged children of the society, where she plans to fulfil the dreams of the innumerable tribal and below the poverty line aspirants, who dreamed of making it by sacrificing her comforts, pooling in all the resources that she had. She has taken on the burden of providing the bare necessities and saw to it that these children attended school. She purchased a land of 2 acres in a small village called "Mohulia" in the district of Mayurbhanj and started the construction of the building.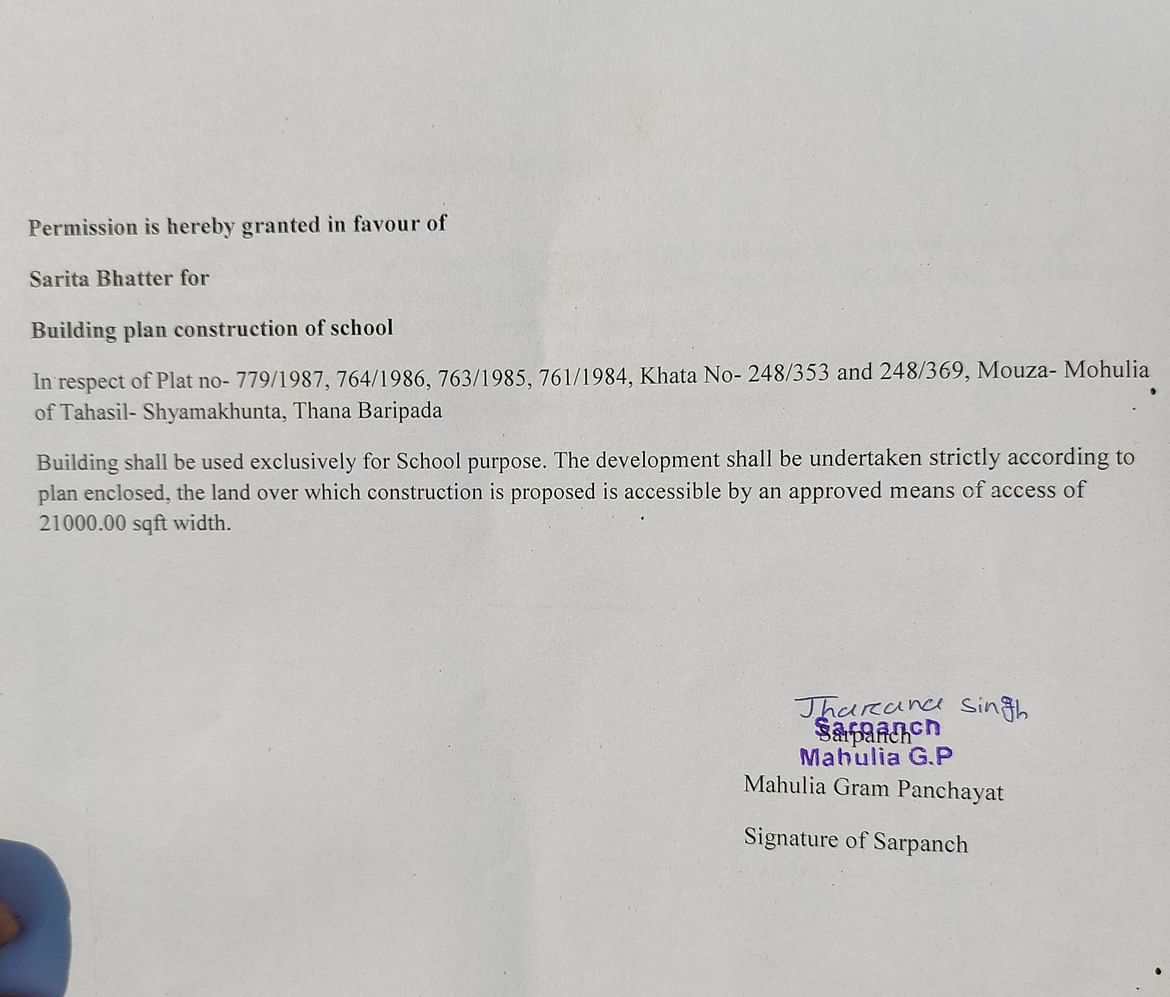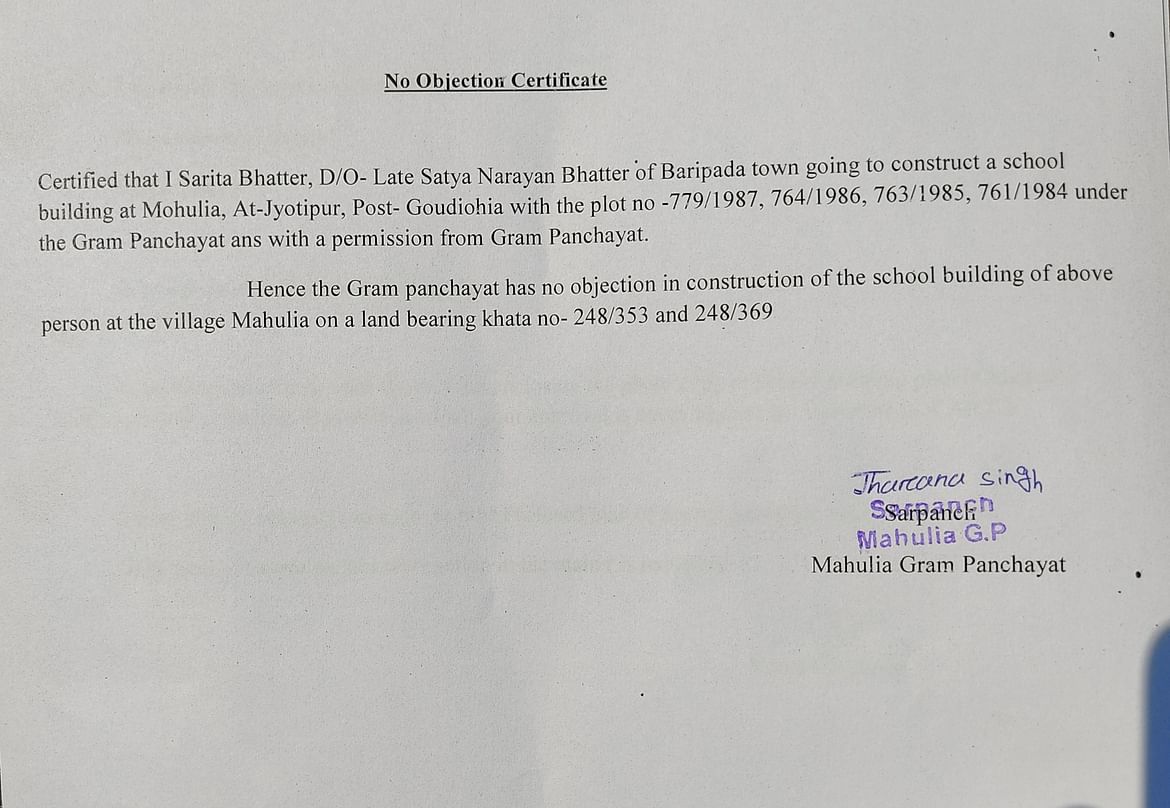 She has already spent a considerable amount by pooling in money from her own pocket and help from the locals. But the Covid-19 pandemic has hit her hard. As a result of which, she had to stop the construction of the building.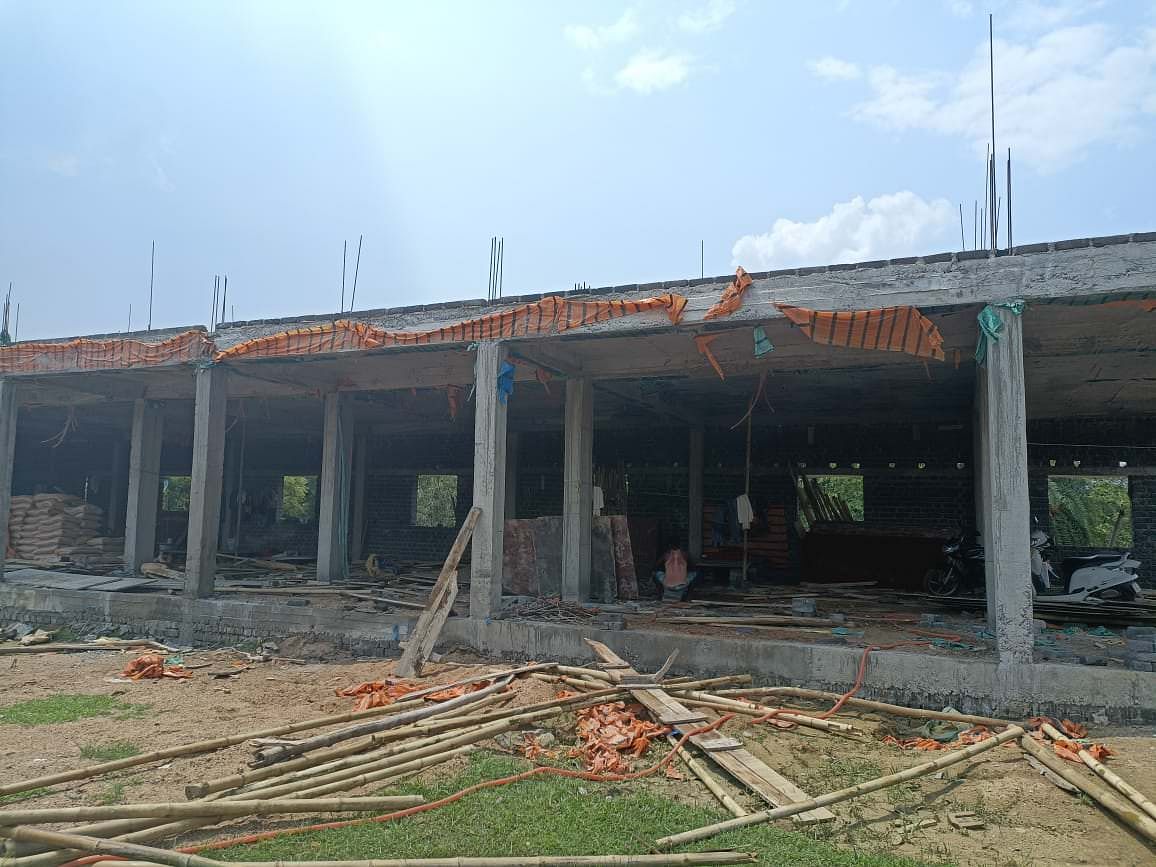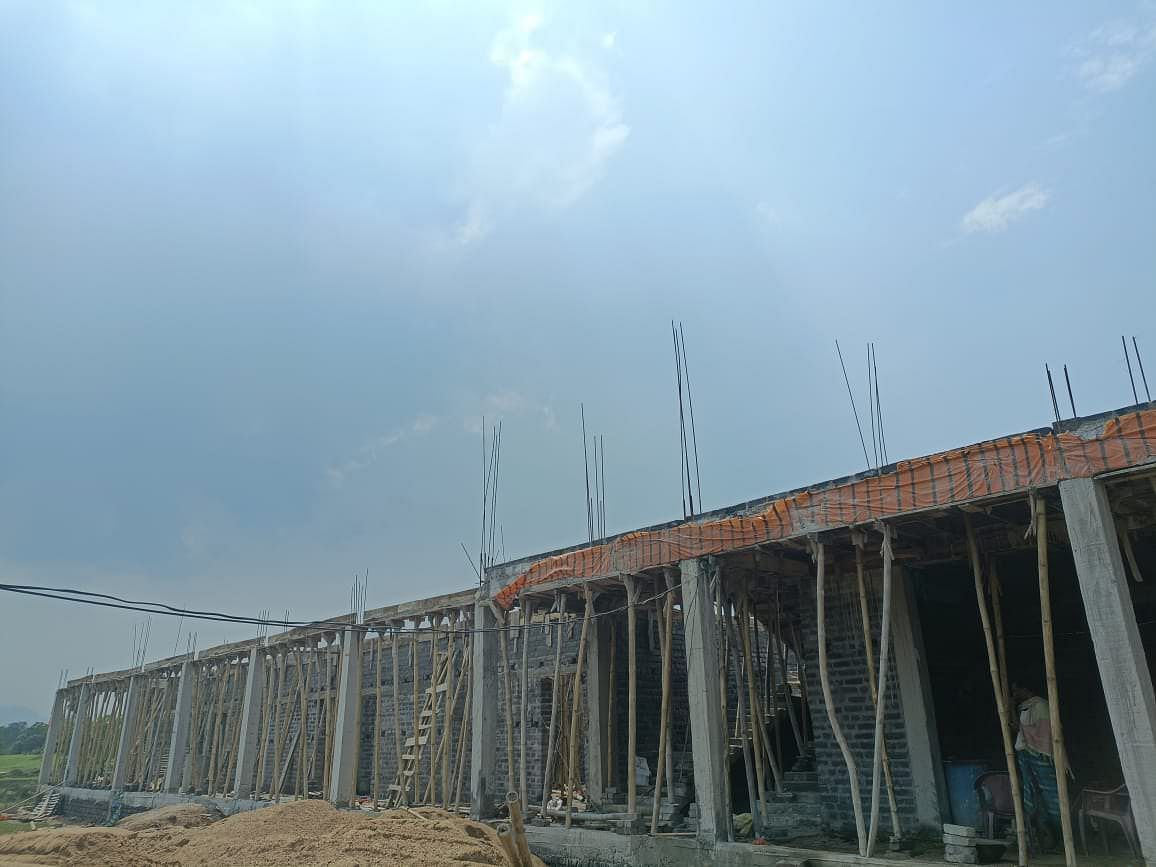 But there is a long road ahead with almost no ray of light. She has started the project but still falls short of funds amounting to more than a Crore. The brief estimate of the expense (in INR) which is still required is as follows:
1. Construction of Building with 15 rooms of 540 sqft each, 1 library and 1 computer room of around 1000sqft each, labs with 700 sqft size, music room, sports facilities, etc (Everything as per the CBSE norms) – a total of 15000 sqft construction (including the gallery) out of which 5000 sqft construction already completed (Cost of construction is Rs. 1000/sqft) – 1 crore
2. Boundary of the school (of height 8 feet) - 10 lacs
3. Furniture for school – 6 lacs
4. Computers for students – 3 lacs
5. Laboratory Setup – 2 lacs
6. Sports – 50 thousand
7. Library books – 50 thousand
Total requirement – 1 Crore 22 lakhs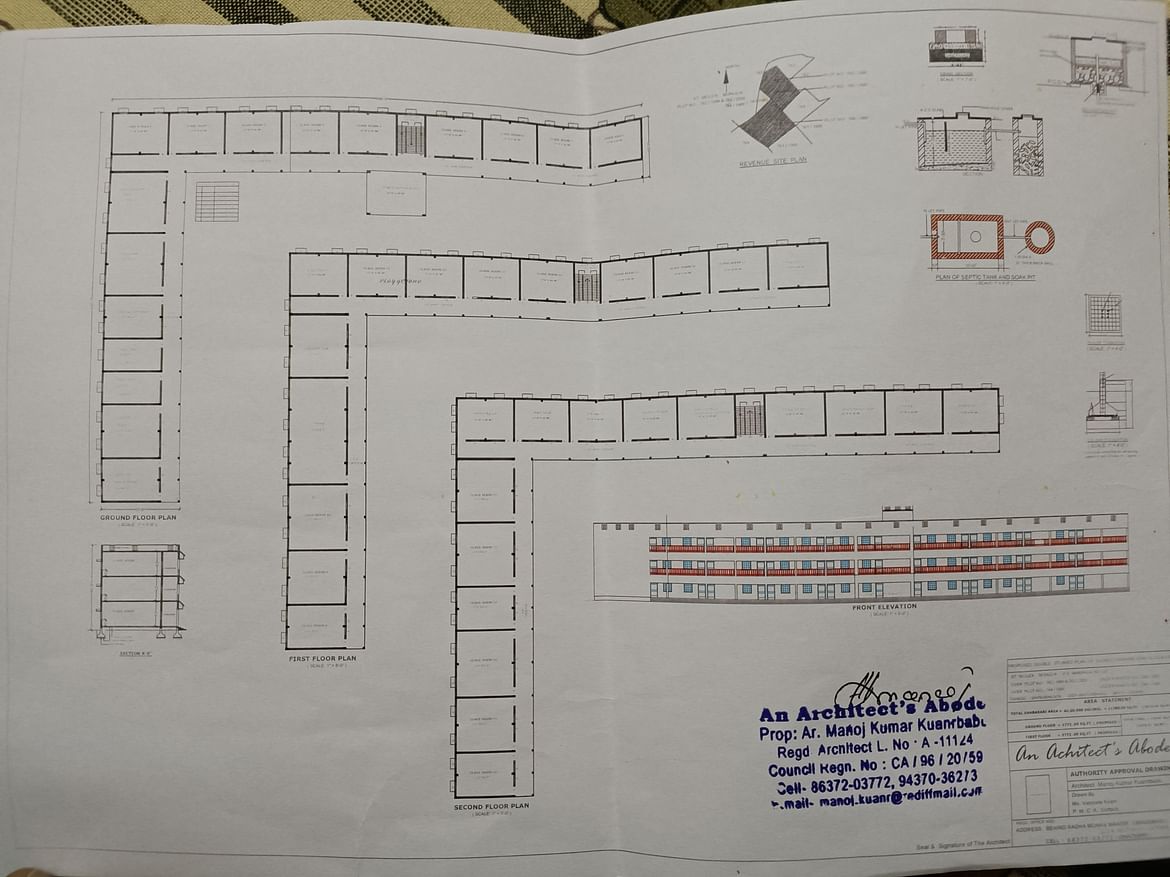 Today she stand with all grit and determination to build a dream project to uplift the lesser privileged. She has resolved not to quit at any cost.
Together we can make this world a better place to live wherein humanity would exist and each child gets a fair chance to get quality education.
We need more crusaders like Miss Sarita in our society. She hopes someday she will be able to fulfil the dreams of those little angels who will perhaps shine someday, keeping the faith and the Almighty by her side.
We all are busy in our lives with our jobs, businesses and creating fortunes for ourselves. But we do have social responsibilities as well. May be we cannot do what Miss Sarita is doing but we can be a part of that happiness and sense of satisfaction by making a small contribution to what she is working and has dedicated her whole life for.
I also appeal you to amplify this request link as much as you can. Any contribution for this noble cause would reach directly to the ones in need and if you find yourself in a position to not be able to donate, keep us in your prayers.