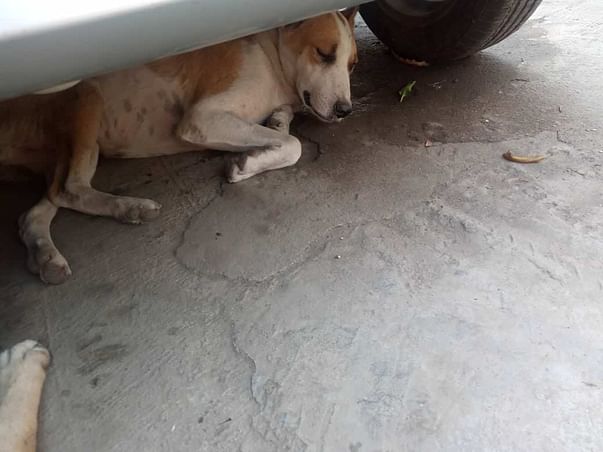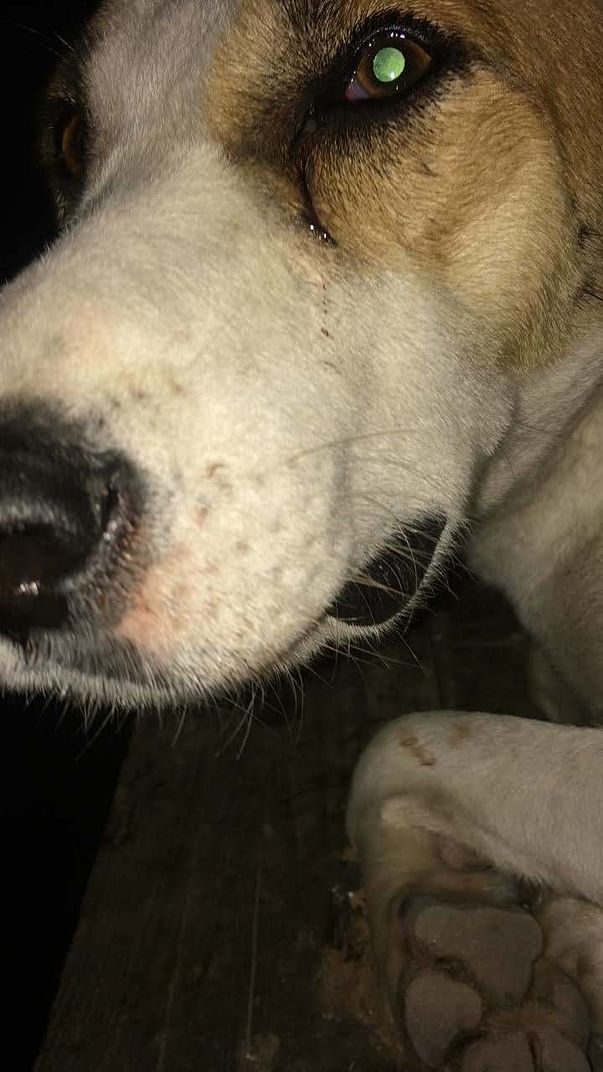 Hello! This is Casper, a stray from Old Rajinder Nagar, Delhi. We found him bleeding from his nose in December. Dr Sandeep at Loyal Pet clinic initially gave some antibiotics and ran some blood tests. Even after a head X-Ray we couldn't find anything abnormal. So the dog was given a 21 days antibiotics course. He was better but his bleeding wouldn't stop. So we decided to take a second opinion and therefore approached Dr Varun Taneja (Mercy Pet Clinic) in Patel Nagar who tried another Antibiotic based on the dog's nasal swab report. He looked a lot better. His breathing issues and bleeding seemed to have gotten a lot better. But as the treatment was going on, his situation was again getting worse. Then Dr Taneja suggested chest XRAY.
Because of lockdown I got stuck at my hometown and couldn't directly observe him. His health deteriorated. So with the help of some members in our support group, I could transport him to Friendicoes and in a day they got back to us saying he's been diagnosed with tick fever and needs treatment. Therefore charged us 7500 rupees for the tests and treatment. I immediately got in touch with them and said that his nose bleed and breathing issues were there for some time and it is not possibly due to tick fever. So they ran more tests and found out he has a cancerous growth in his nasal cavity. So they decided to start chemotherapy.
But Dr Prabhakar in Friendicoes suggested we should also go for CT scan and Rhinoscopy/Bronchoscopy/endoscopy to find out more. These are available only at Max Vets, Vet Lab or CGS. On enquiry each of these procedures would cost about 12000-15000 rupees.

Including ambulance costs(rough estimates) in the total funds needed. We're expecting the treatment to cost about 39,500 rupees with the information we have. Please help us meet the costs.

Attaching some videos and photos of casper along with the reports Friendicoes shared with me.