About the Organisation -Sankalp Beautiful World
SBW is a 5 yrs old Chennai based NGO. We are on a mission to eradicate the evil of CANCER by joining hands and partnering with expert doctors and the kind-hearted.

The Pandemic hunger crisis topped up with CANCER ailment:
Chennai has been identified as a RED ZONE and ever since the lockdown has been announced every sector of the society has been affected and cancer patients are facing their WORST time ever. They are in such a pathetic situation were in their next meal is not assured. To ease their issue at least at a bare minimal level SBW decided to extend its support by means of providing high-quality grocery kit sufficient for a month.

Donate Grocery Kit - COVID 19, Feed the Hungry:
The cost of feeding a Cancer patient family for one month is - Rs 850/- each for a family of 4 members. This is an initiation by SBW &team to ensure that no cancer patient is left Hungry during this COVID pandemic. In this ongoing endeavor to support cancer patients and survivors, We are handing over essential kit at their doorstep for free.

To date we have distributed Grocery kits to more than 1200+families and aim to support at least 2000 families under this initiative.

How can you help us :
There is no greater joy than to feed someone who is Hungry. As little as Rs 850/- could take care of a family's monthly grocery requirement. Every contribution no matter what amount, goes directly into this initiation. Your support will give them the hope to survive and help them to see the next day with dignity. Not to forget every single drop makes an ocean.

If you wish to be the reason to see food on their plates every day - Donate.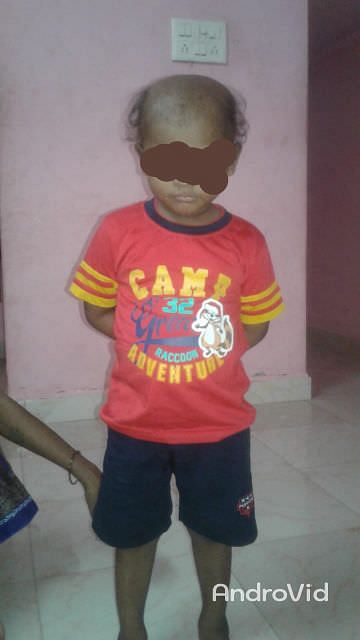 This 3-year-old is waiting for his GROCERY KIT
We are running a helpline number to reach the needy. Reach out to us through helpline number 7825888000