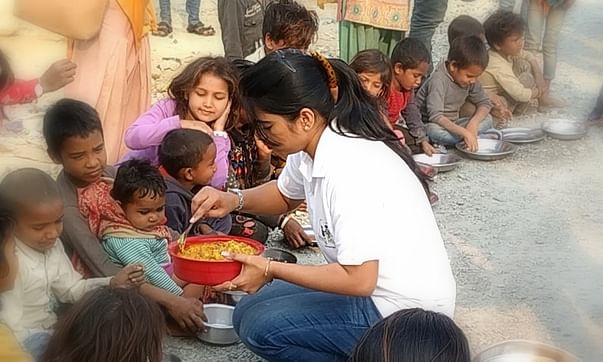 Our Mission:
We provide assistance with concrete needs is one of our most important ways to help the impoverished and underprivileged. Concrete needs include basic requirements like food, clothing, education, shelter, social benefits, health care and childcare.
Our mission is to directly meet with the impoverished and underprivileged peoples who needs our help and support them with their necessities.
We focus on making the maximum positive effort for our community. Our members and volunteers provide the momentum that helps us affect change. Using data driven models, we provide solutions that make a long-lasting difference.
Our Team:
I have been working with social communities for many years and since last year I have initiated a new community called "Being Helpful" , Through which my aim is to connect as many people as possible and to help out to as many people as possible.
In the last one year till date, around 40 volunteers have joined us and till now we have helped out to more than 500 underprivileged people with providing food, medicines, education materials, cloths etc.
Our amazing team of regulars and part-time volunteers are committed to helping others. We take our convictions and turn them into action.
We are looking your support to keep continuing and strengthening our social cause.
HELP OUR CAUSE
Your little contribution makes a big change in someone's life and spreading the link/information is also greatly appreciated. Thank you to everyone who donates and supports this cause. I will make sure to provide updates, stories and pictures of all the lives we touch.
Link:
https://beinghelpful.in