Dear sir/madam
I am raising funds for a poor woman name ( sakeena ) . she is living in bidouli shamli uttar pradesh pin code ( 247773 ) .
Let me tell you, on 05/02/2020, sakeena husband died due to sudden heart attack. Now there is no support in sakeena life Sakina also has a three-year-old boy who is still very small .
( Indicative photo )
Saakena told us that she has applied for widow pension as well, which she showed us a document related to But sakeena widow pension has not been made yet .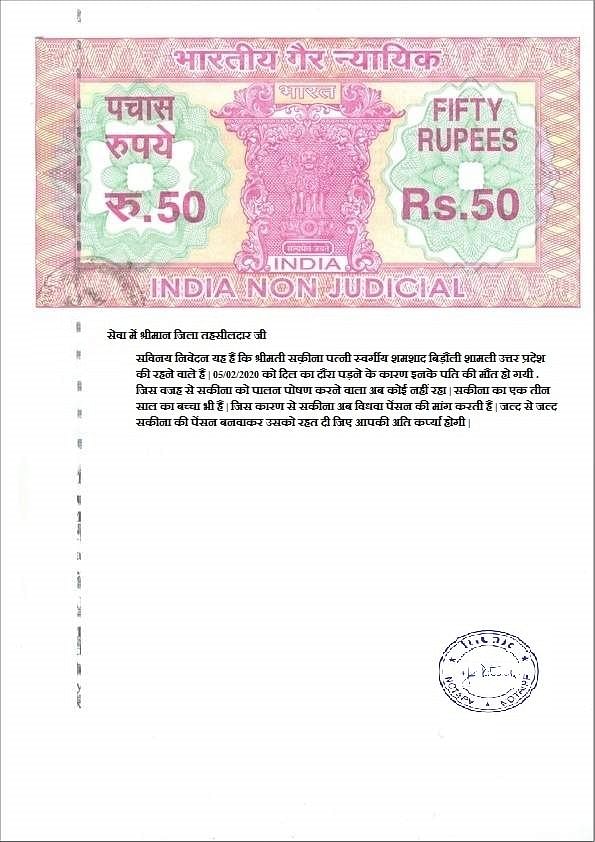 ( widow pension document ) Additionally Sakina showed us another document which was a form of Death certificate .
( form of Death certificate . )
There was no other necessary document apart from them.
Otherwise we would have brought him in front of you as well so that your trust would be increased even more. Sakina has no one who can feed her and her son, now due to the lock down, how many times Sakina has to starve due to lack of goods in the house Have to sleep .
If some of you can contribute any amount possible she can go ahead and make preparation for the accession. I too will contribute whatever possible Also you will be blessed for helping the poor sakeena .
Thank you.